Fine and fluid like the markers we carried around as children to art class, Estée Lauder, NYX and Physicians Formula are just a few of the beauty brands that have tapped into this nostalgic memory to produce eyeliners with a Sharpie aesthetic. While the design of the tool has evolved over the years, NARS makeup stylist Jake Broullard believes that liquid liner defines and shapes the eyes in a way a high heel helps shape the legs.
"The new formulas makes application easier than ever before. With a felt tip liquid liner you can easily change your look from mild to wild," he says. "The pen is easily and effortlessly controlled, distributing the perfect amount of product in one glided move."
Read on for Broullard's tips on how to pull off this lovely look eyeliner, and scroll down for our top product picks for the best liquid eyeliners.
Lining your eyes is an art form anyone can master
"You can make the edges thick, thin, winged or extended. I like to connect the edge of the liner from the top to the bottom lash line and creating a point where the liner connects. Extending the eyeliner out past your lashes towards your temples is another way to have fun with the shape of your liner. I love the look of an even smoky lid with a dark liquid line as often seen in early photos of Catherine Deneuve. I am also big of a fan of a defined eye that focuses on the shape of the lid and the natural crease, and utilizes the liner to create the drama."

Don't make this major mistake when dressing up your eyelids
"Drawing the liner too far from the lash line causes a flesh tone space between the lashes and the liner. To avoid this, use the felt tip pen, gliding it along on its side rather than straight on at a point. Use the tip of the pen to perfect the inner corner and wing of the line. If you need help shaping the edge of your eye liner, you can use the rim of a credit card."
Get a grip on simple tricks to achieve bigger, brighter eyes
"The best trick for perfecting your eyeliner is to follow your natural lash line. This opens up your eyes, make your lashes appear thicker and your eye color pop. You should also use your brows to guide just how far your liner should extend. To make your eyes appear to be larger, start at the inner most corner, graduating the line from thin to thick. The thickest part should be the outer corner. Another favorite tip is to use a liquid liner in brown, navy or grey on the upper eyelid. Then apply black eyeliner tightly against the lash line to create a rich, lifting look."
What do you think about felt tip eyeliners? Do you prefer a liquid or pencil formula? Tell us in the comments section.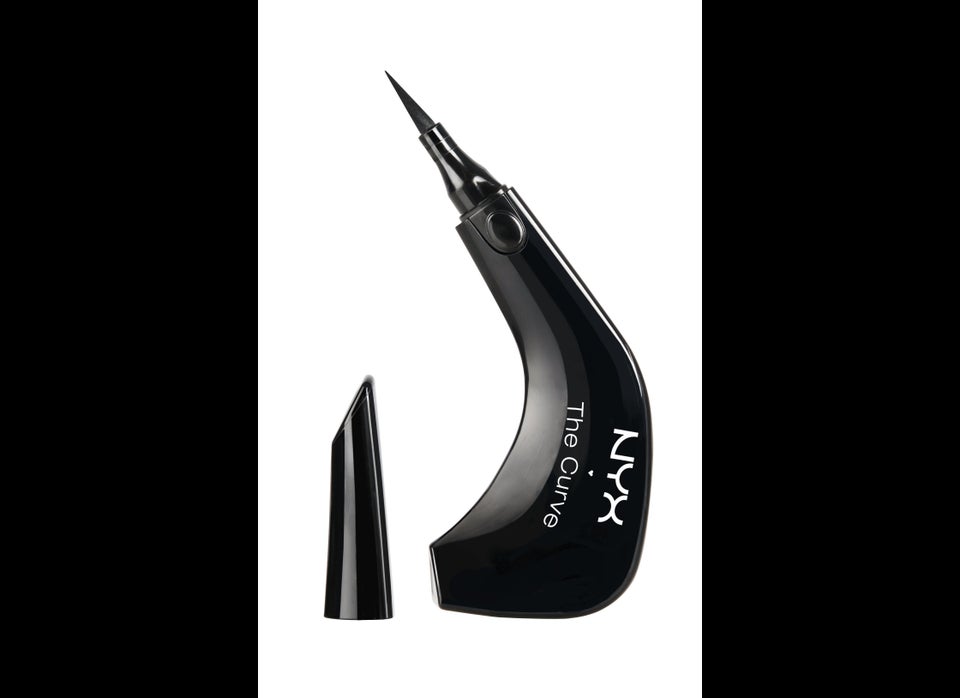 Shop The Trend: Felt Tip Eyeliners