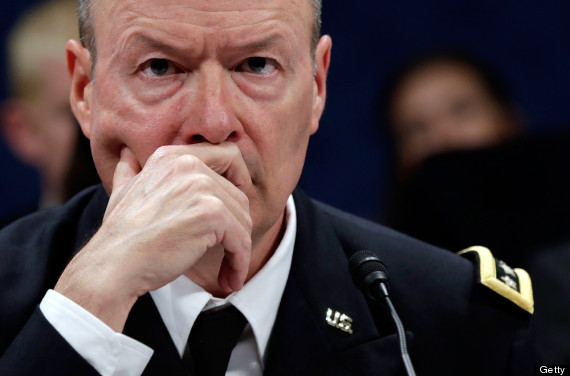 1. The Most Important General You've Never Heard Of
Edward Snowden's disclosures about the U.S. government's mass surveillance programs have focused attention on the National Security Agency. Now, two new profiles of Gen. Keith Alexander, in The Washington Post and Wired magazine, reveal how the NSA director built a clandestine empire capable of collecting and analyzing unprecedented amounts of information -- as well as launching devastating cyberattacks.
Alexander, who in addition to running the NSA is also the chief of the Defense Department's Central Security Service and commander of the U.S. Cyber Command, is "arguably the most powerful U.S. general most Americans have never heard of," Ellen Nakashima and Joby Warrick write in the Post. In the years since the 9/11 attacks, Alexander has led the charge to develop the massive surveillance infrastructure currently in place. "Rather than look for a single needle in the haystack, his approach was, 'Let's collect the whole haystack,'" a former senior U.S. intelligence official tells the reporters. "Collect it all, tag it, store it. ... And whatever it is you want, you go searching for it."
In his Wired cover story, James Bamford notes that, despite budget cuts to other parts of the federal government, it's a boom time for Alexander. "In April, as part of its 2014 budget request," Bamford writes, "the Pentagon asked Congress for $4.7 billion for increased 'cyberspace operations,' nearly $1 billion more than the 2013 allocation. At the same time, budgets for the CIA and other intelligence agencies were cut by almost the same amount, $4.4 billion." Construction is currently underway at the NSA's giant Fort Meade campus in Maryland to make room for a new operations center, power station and other facilities. Thousands of new cyberwarriors are on the way.
"We jokingly referred to him as Emperor Alexander -- with good cause, because whatever Keith wants, Keith gets," a former senior CIA official tells Bamford. (If you're up for reading only one Alexander profile this week, make it Bamford's.)
Bonus #2: Bamford was recently profiled in The New Yorker. "I have a love-hate relationship with the NSA," he joked. "I love them, and they hate me."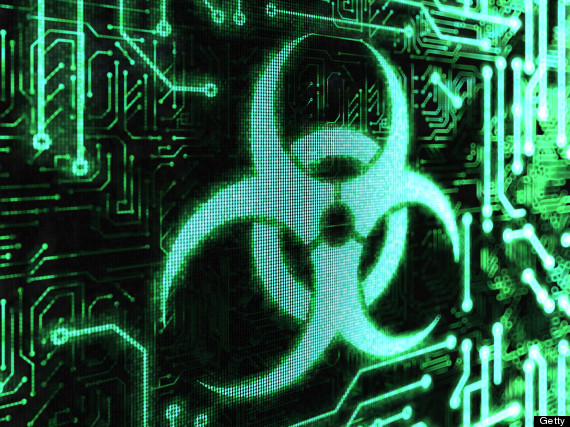 Defenders of the U.S. government's surveillance programs have said they are necessary to keep America safe from terrorism. But there is a flip side to the country's cyber capabilities, one that isn't defensive in nature: America has the ability to launch devastating cyberattacks.
The first major assault came in the mid 2000s when Stuxnet, a sophisticated computer worm, infiltrated and damaged Iran's nuclear facility in Natanz. Now the cyber arms race is on, Michael Joseph Gross writes in Vanity Fair. Gross, who wrote a lengthy piece about Stuxnet back in 2011, reports that Iran has responded to the assault on its nuclear program by building up its own cyberwarfare capabilities. Attacks have been unleashed against American interests around the world, including U.S. banks. "Cyberattacks are a very real, living thing, and if we think we are safe that way, we're just kidding ourselves," PNC bank CEO James Rohr said in October.
The irony is that, in its bid to stop nuclear proliferation, the U.S. may have unleashed a greater threat -- one without the traditional deterrents associated with nuclear weapons. "There [are] no rules for this game at the moment," Eugene Kaspersky, an early investigator of Stuxnet, tells Gross. Or, as hacker Wes Brown puts it, "You don't have to be a nation-state to do this. You just have to be really smart."
And, of course, because cyber sabotage is designed to be covert, this is a war that's being waged in secret, without input from Congress or the public.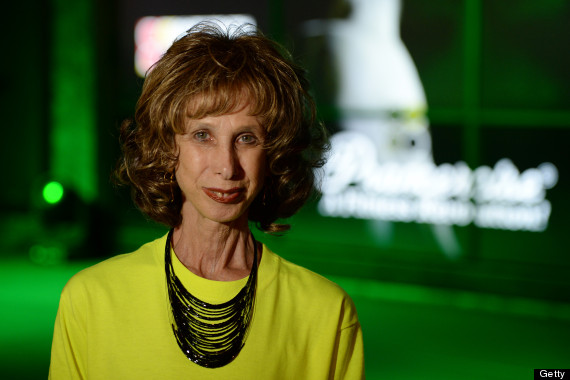 3. The Dark Side Of Internet Fame
The world came to know Joanna Rohrback in late May, when the video of her performing an unusual fitness routine in white spandex leggings, ankle weights and a salmon top went viral and introduced us all to Prancercise -- "a springy, rhythmic way of moving forward, similar to a horse's gait and is ideally induced by elation." Suddenly, Rohrback was everywhere -- on the "Today Show," in newspapers and magazines, in a John Mayer music video.
"Rohrback felt 'in a state of confusion,'" McCoy writes. "She adored her growing number of fans; she'd waited decades for all of this attention -- so why did she miss her old life? Did anyone realize Prancercise® was a creation of sincerity? Had she been a fool?"
At over 4,500 words, McCoy's article offers a deeply reported story about a woman most people have learned about only through the shortest of blog posts and have probably paid only passing attention to. She deserves this lengthier look, particularly because she represents so many of us who have pursued dreams in the shadows. McCoy spent a month with Rohrback, and he comes away with a portrait of the woman behind the Internet sensation that is at once sweet, comical, alarming and sad. "His devices ... used a 'proprietary application of electrostatic ion attraction' and sported even more extraordinary capabilities than their predecessors," Higginbotham writes. "According to sales brochures, the equipment could locate explosives, narcotics, cash, diamonds, gold, ivory, and, using a 'human recognition card,' missing persons -- even underwater, underground, or from an aircraft flying up to three miles overhead."
If such an instrument sounds too good to be true, that's because, apparently, it is (McCormick, we learn, was arrested and convicted of fraud earlier this year). But the story of how he enjoyed such success and made so much money selling worthless devices, despite the efforts of some to prove how useless they were, is simply jaw-dropping, with all the trappings of a great true-crime drama.
The ultimate kicker is that McCormick's devices (and others like them) are still being used in Iraq today. The photo above, of an Iraqi policeman searching for explosives in Karbala, was taken on June 23.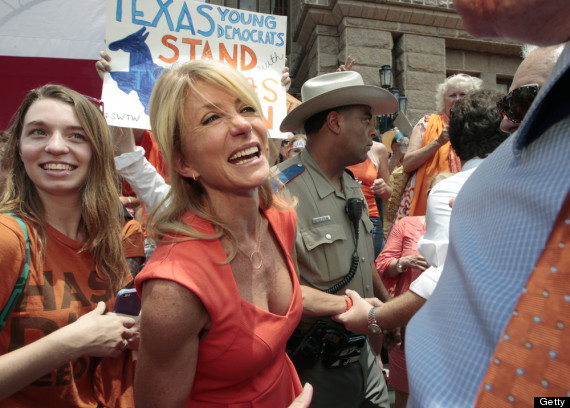 Wendy Davis' epic filibuster of an anti-abortion bill in the Texas Legislature vaulted her onto the national stage and has people buzzing about whether she might run for governor in 2014. With exquisite timing, Robert Draper in Texas Monthly takes a deep look at Davis and the effort to turn the state blue. The fight to take back Texas, Draper writes, actually started shortly after President Barack Obama's reelection, when members of Obama's field operation came to the state with the goal of bringing the local Democratic Party back from irrelevance.
Draper reports that the veterans of Team Obama have raised $1.1 million from around 3,500 donors in Texas in four months. Enthusiasm is high. But they are also trying to keep things in perspective.
"It's about how we tell the narrative from the beginning, so that we're not setting people up to think we're going to win the Governor's Mansion right away," Jeremy Bird, the national field director for Obama's 2012 campaign and the leader of the Texas effort, tells Draper. "It has to be realistic."
After all, money can take you only so far, as Democratic donors in the state have learned the hard way in years past. You also need to have the candidate. But that's where Davis comes in -- making Texas Democrats believe that, possibly, maybe, 2014 will be their year.
REAL LIFE. REAL NEWS. REAL VOICES.
Help us tell more of the stories that matter from voices that too often remain unheard.