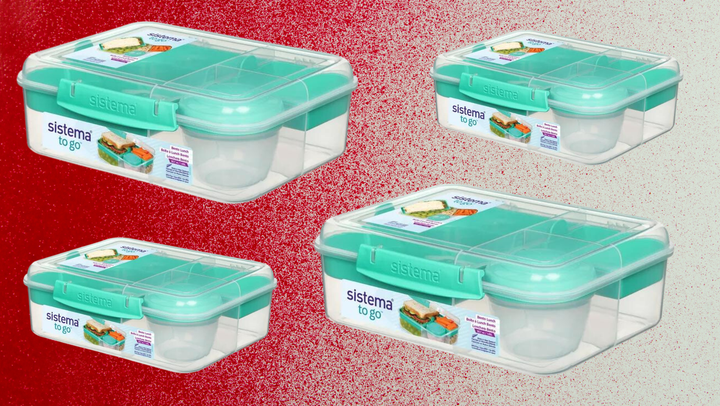 HuffPost receives a share from retailers on this page. Every item is independently selected by the HuffPost Shopping team. Prices and availability are subject to change.
I pack lunch for my kiddo at least five days week. I have therefore tested an array of stackable, compartmentalized, and Tetris-inspired food transport systems. And Sistema's bento-style lunch box is the clear winner in my book.
First off, it's adaptable: Many other bento-style boxes have precisely portioned interiors, but I'd rather tailor my storage to my meal — not the other way around. The box's generous main compartments are big enough to hold adult-sized servings, and can be used as-is or customized with removable trays and a screw-top pot (or two, if you buy an extra set).
Secondly, it's lightweight and sturdy: Even with its added trays and pots, the lunch box is significantly lighter than anything else I've tried — which is important when you're adding it to an already full backpack or diaper bag. It's also dishwasher- and microwave-safe; and while it doesn't claim to be leakproof, the sturdy hinged lid and clip lock closure have never let me down.
Third, at under $10, it's actually affordable. I'm truly baffled by the price tags on some of the other options out there. Sistema also makes other sturdy, perfectly-sized containers in a variety of other shapes and sizes, most of which are also priced in the single digits.
With 4.7 stars and 150 reviews on Walmart's website, the stats indicate that I'm not alone in my passion for this lunch-prep must-have. If you'd like to read what over reviewers have to say, read on — or scroll all the way down to nab one for yourself.
"Bought this after seeing it viral on TT, it's a really good sized bento style lunchbox. Easy to open, fit a sandwich chips, tube of yog, apple slices in the silicon cupcake holder and the little container held a Lara bar cut up into bite sized pieces. It could hold more in the bottom section if not a bag of chips (a small salad and packet of dressing or bigger sandwich). It's great for kids and adults. Will buy one for myself as I carry my lunch daily." — TeachMomma

"I use this whenever I go to work! It holds a lot of food!! I can fit Chips, a sandwich, dressing, and a snack in it! I will say it is big so if you don't have a large Lunchbox you wont have any more room in it. I have a side pocket for drinks so its not a big deal for me, otherwise its a great box!!" — Alyssa

"I spent $25/ea on Bentgo bento boxes for back to school... could've saved a lot of money! While the Bentgo boxes are fantastically leak-proof, we don't necessarily need to use that feature. The Sistema box holds A LOT more, the compartments are more logically sized, and the yogurt cup holds whatever leaky foods I would have needed to keep sealed with the more expensive boxes. If I had a time machine, I would go back and purchase these instead!" — Wanda
Related
Before You Go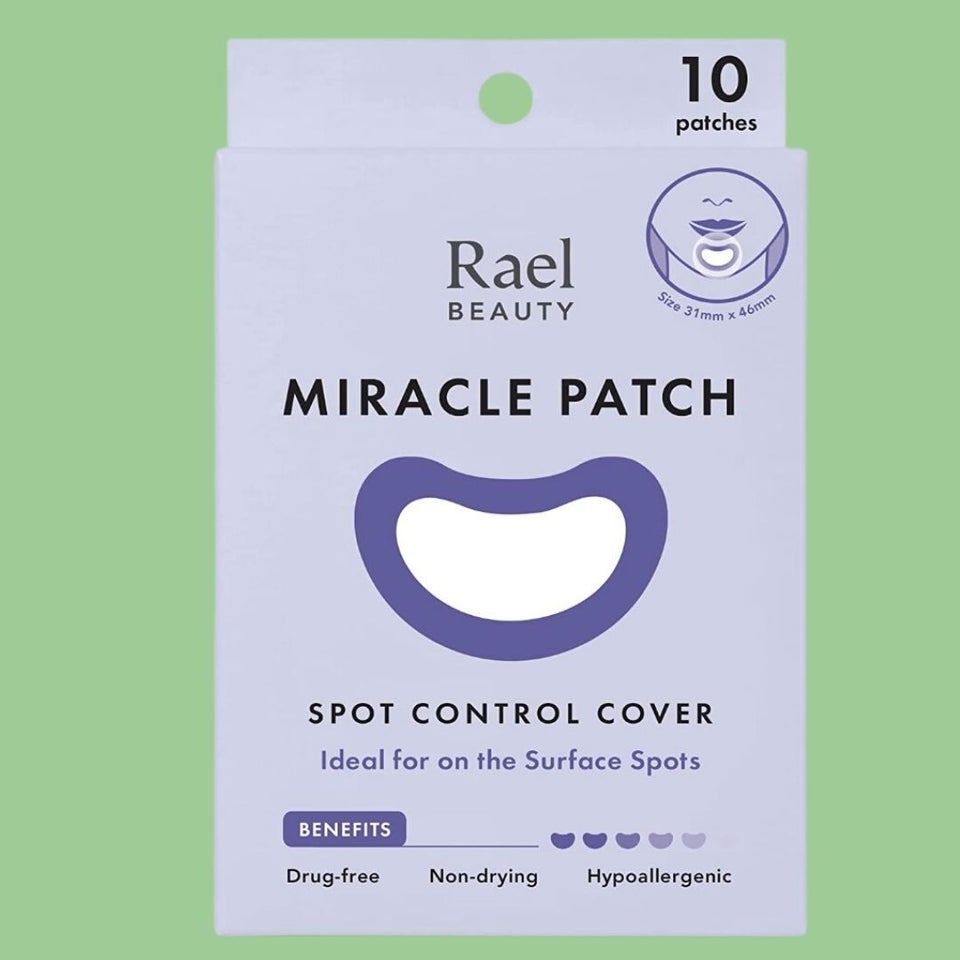 Here Are All Of The Best-Rated Acne Patches On The Internet