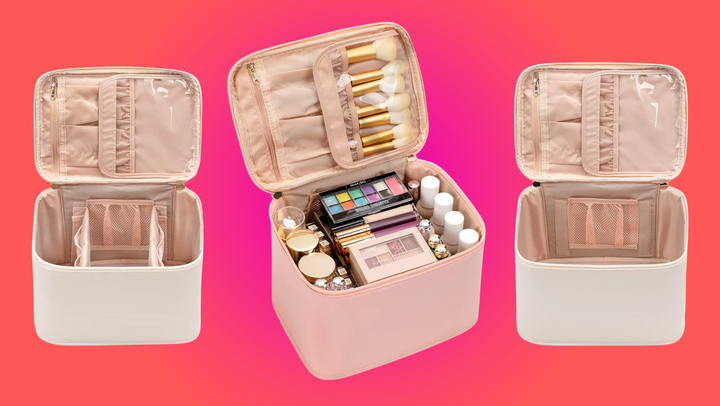 HuffPost and its publishing partners may receive a commission from some purchases made via links on this page. Every item is independently curated by the HuffPost Shopping team. Prices and availability are subject to change.
My small bathroom, however, was a challenge I was putting off. It has only a tiny amount of storage space and very little countertop surface, which means I've been keeping some of my essential makeup and personal care items in a small travel dopp kit that I have to stash on the toilet tank when I'm not using it (people with pedestal sinks know this pain), with the rest of my makeup shoved into a second bag in my hall closet. It was extremely tiresome digging around in that bag, and the back-and-forth to the closet got old fast.
Then a friend came to visit. She'd packed a very attractive Béis cosmetics case, and I was reminded that I didn't actually have to live in tiny-bag frustration. I didn't really want to pay for a Béis, so I set out to find a makeup case that would work for me: big enough to hold all my makeup in one place, with enough built-in organization that I wouldn't have to root around to find things but not so much that I couldn't arrange things the way I want to; soft-sided to fold away if necessary, but well-built enough to stand on its own; and compact enough that I can still leave it out when I don't have company. (As such, it was also extremely important that that it zip closed to protect my brushes and products from germs.)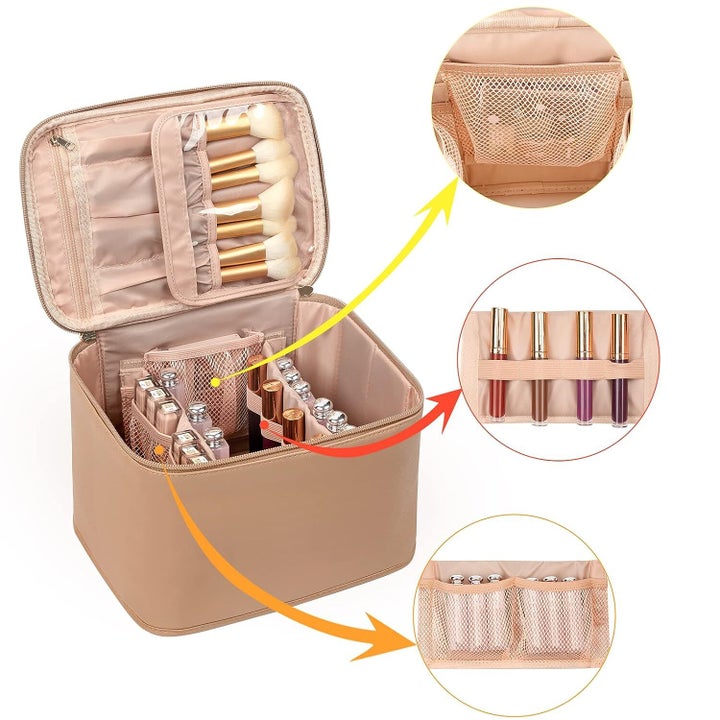 The Ocheal large makeup organizer comes in a wipeable, waterproof or water-resistant fabric; some colors are quilted. Most importantly, it's got two detachable and reversible dividers, each with pockets on one side and elastic holders on the other, so you can totally customize how you want to organize your makeup (or not).
It's also got an additional mesh pocket in the center and an elasticized section for makeup brushes that has a fastening protective PVC cover and a zippered pocket underneath. I was delightfully surprised to find that the bottom of the bag is actually a fold-down partition that's covered in easy-to-clean transparent PVC in case of spills. The organizer is lightweight enough that I could throw it in a weekender bag or pack it when traveling, and it can also collapse flat if I need to store it away for a while.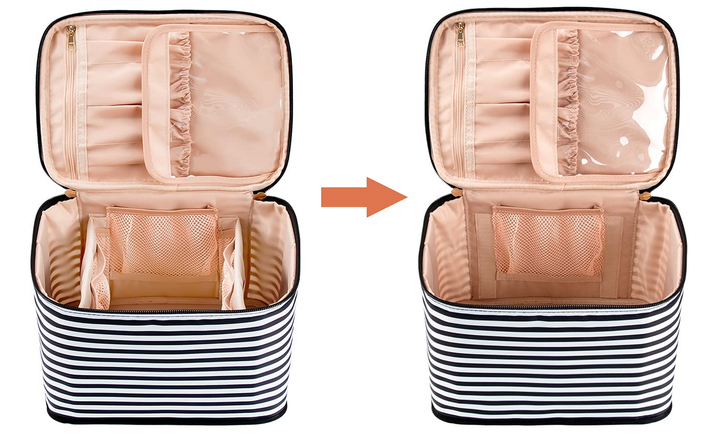 Basically, this brand thought of everything. I've been using this bag for a few weeks now, and all my previous annoyances are gone. But although I landed on this model and size with no regrets (it's about 9.8 inches wide and 7 inches tall and deep), I also ran across a few others that would have fit the bill nicely if my requirements weren't so tied to my specific situation. If this large-ish bag isn't for you, you may find one of these other options is perfect:
Before You Go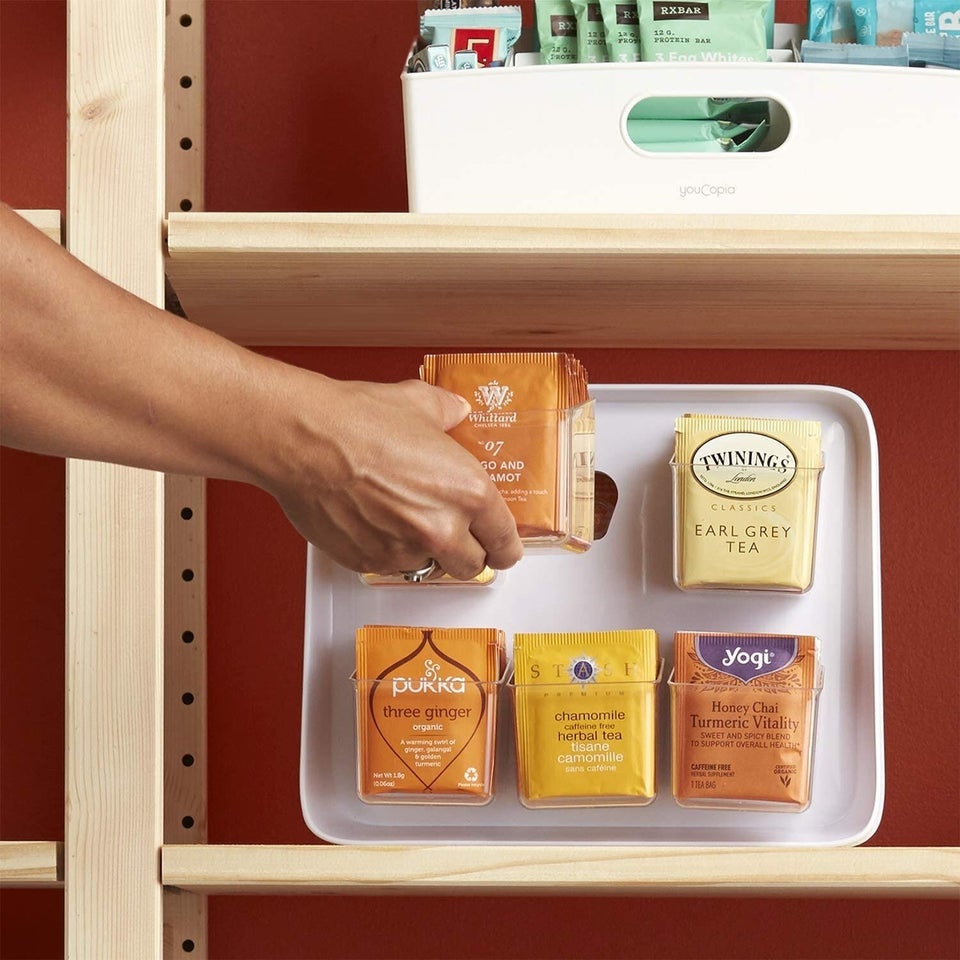 If You're Drowning In Stuff, Consider Getting These 23 Space-Saving Organizers
Popular in the Community