 The Academy has unveiled the shortlist for the Best Makeup and Hairstyling Oscar, giving us the seven films in consideration for the category's three nominees. Many of the finalists are to be expected, but that doesn't mean the compilation comes without snubs. "Lee Daniels' The Butler," "The Hobbit: The Desolation of Smaug," "Rush" and "12 Years a Slave" -- all Oscar contenders in other categories -- were omitted from the list.
Here's a look at the seven movies that did make the cut. Academy members will select the nominees after a screening on Jan. 11.
"American Hustle" "Dallas Buyers Club" "The Great Gatsby" "Hansel & Gretel: Witch Hunters" "The Hunger Games: Catching Fire" "Jackass Presents: Bad Grandpa" "The Lone Ranger" Recent winners in the category include "Les Misérables," "The Iron Lady," "The Wolfman" and "The Curious Case of Benjamin Button." Founded in 1981, the award has gone to a motley crew of period pieces ("Elizabeth," "Braveheart," "Amadeus"), campy comedies ("Mrs. Doubtfire," "Men in Black," "The Nutty Professor," "Beetlejuice," "How the Grinch Stole Christmas") and big-budget productions ("Star Trek," "The Lord of the Rings: The Fellowship of the Ring," "The Chronicles of Narnia: The Lion, the Witch and the Wardrobe").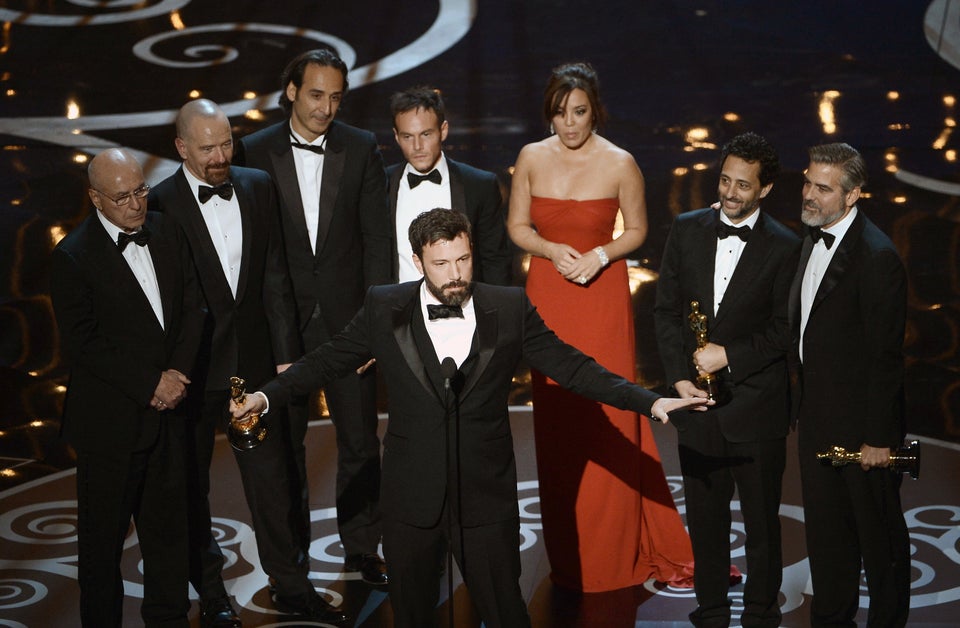 2013 Oscars
Popular in the Community