Noted astrophysicist Neil DeGrasse Tyson vs. Minnesota congresswoman Michele Bachmann vs. Secretary of State Hillary Clinton vs. a kitten with a Pop Tart for a body.
No, it's not the greatest Wrestlemania main event of all time; rather, these are the nominees for the 2012 Webby Award for the Best Meme of the Year.
"Best Meme" is a new category for the Webbys, the so-called "Oscars of the Internet" awarded annually to outstanding websites and web-based work. The finalist-memes were narrowed down to four with the help of BuzzFeed, the viral news, social publishing and cute-Corgi-photo outlet launched by Huffington Post co-founder Jonah Peretti.
Voting opens up immediately to the public on the Buzzfeed website (here), and the Grand Meme Champion will be crowned at the Webby Awards ceremony in New York City on May 21.
Before you vote, however, it is important to get to know the candidates, as it is in every election. And now, with apologies to Ridiculously Photogenic Guy, let's take a look at the nominees for Meme of the Year.
First, he's a famed astrophysicist, science evangelist and nerd heartthrob who is mock-impressed by your so-called "transgressions": From Reddit and other online message boards, it's Neil DeGrasse Tyson and the "We're dealing with a badass" meme: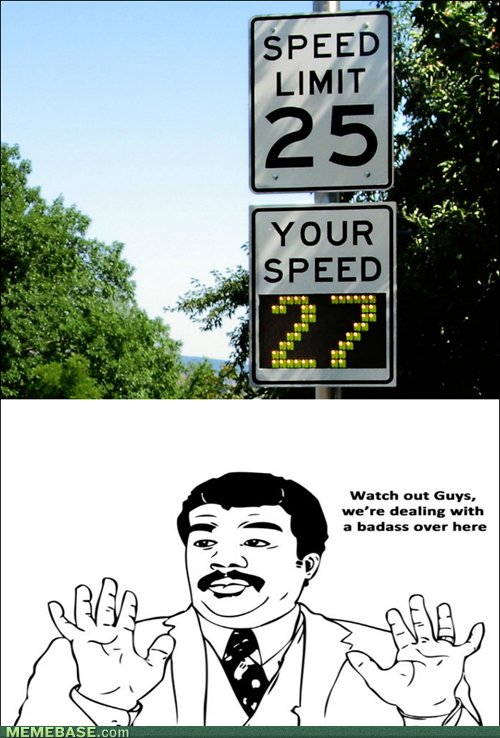 Second, she's a Tea Party congresswoman from Minnesota whose wide-eyed stare on a controversial Newsweek cover launched a mass rush to Photoshop to embed her peepers on celebrities the world over: It's Michele Bachmann and Her Eyes:

Third, she's the Secretary of State and she's sending a lot of snarky and/or dismissive text messages: From the Tumblr of the same name, it's Texts from Hillary: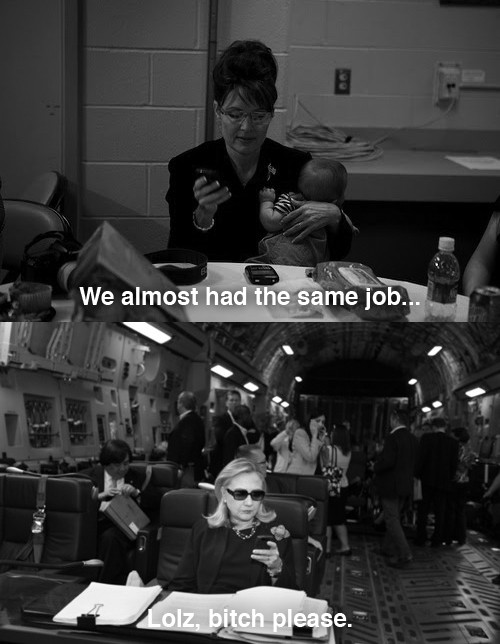 So, those are the nominees for the Best Meme of 2011. Now then: What the heck is a meme, anyway?
"It has to be some piece of content or an image or an idea that gets passed virally around the web but changes as it goes," BuzzFeed Managing Editor Scott Lamb told me in a phone interview. Webbys Executive Director David-Michel Davies agreed, adding, "Memes in this super-organic way say something that everyone has been thinking."
Though most people might think of LOLcats as the archetypal meme -- essentially, a funny picture of a cat with some text in capital-letter cat-speak above and below -- the domain of memes is now stretching into more serious territory, Lamb told me.
"It's not accidental that two of the memes chosen for the category are kind of political. Because memes have a lot to do with culture and everyone's talking about politics this years, political memes have really become [more popular]."
"We used to look to places like Saturday Night Live for a cutting-edge view on politics and political culture, and now people look to the Internet and meme culture."
"Over the past few years, we've really seen the Internet have a significant impact on popular culture -- that's anything from governments being overthrown in the Middle East, to music videos being directed in Los Angeles over the Internet -- and a byproduct of that is memes. That's a really weird, cool and fun part of Internet culture. We thought it was really time we started having fun honoring memes this year."
Expect a lot of fun to be had when the Best Meme Award is handed out this year, Davies says. The Webbys are a live ceremony, of course, where each winner famously accepts his or her trophy with a five-word speech. Stephen Colbert, Will.i.am and David Byrne all showed up last year and gave their abbreviated remarks. So, who the heck is going to accept the award for each meme? Davies tells me, with excitement audible in his voice, that the Webbys have big surprises in store for each scenario.
"Anything can happen at the Webbys!" Davies teases.
Could it be -- could it really, really be? -- that Rep. Michele Bachmann and her Magical Eyeballs could accept the award for Meme of the Year? Is that -- is that her, parting the curtains to take the stage? Yes, I think it's -- I think it's her!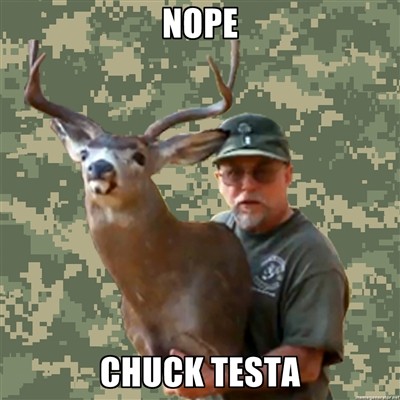 Ah, Chuck! You got me again!
To vote for your favorite meme of 2011, click over to BuzzFeed right here. They also have all the information you need on the candidates before you rock the vote. You can also watch a video stream of the Webbys as they happen at WebbyAwards.com on Monday, May 21, starting at 5:30 PM. Comedian Patton Oswalt is this year's host.
Calling all HuffPost superfans!
Sign up for membership to become a founding member and help shape HuffPost's next chapter
BEFORE YOU GO
PHOTO GALLERY
2012 Webby Awards Winners