Premise: George C. Wolfe directed this biographical drama about blues singer Ma Rainey. The story is an adaptation of a 1982 August Wilson play.
The movie centers on a day in 1927 when Ma Rainey recorded music with a backing band in Chicago. The musicians trade stories of dreams and struggles being Black in America between attempts to create memorable music in the studio.
Netflix descriptors: "Cerebral," "emotional" and "music"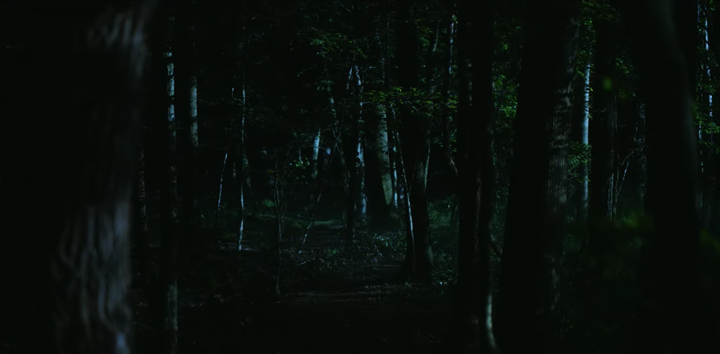 How it starts: In a forest at night, crickets chirp and owls hoot. After a few seconds, two people run through the dark woods, panting. A dog barks. The camera zooms in on the runners, two Black men. The men arrive at a gathering place. Text appears: Barnesville, Georgia, 1927. The men join a line of people waiting to enter a tent where Ma Rainey will perform.
Notable cast: Chadwick Boseman and Viola Davis
Runtime: 1 hour, 34 minutes
Bonus: "CBS Sunday Morning" interviewed Denzel Washington, who produced the film.
Premise: Ryan Murphy directed this musical comedy about gay high school students who want to go to the prom together but can't because of conservative rules at their small-town school. Broadway stars stuck in town find out about their plight, go to the high school and use their star power to save the day.
Setting: Small Indiana town
Netflix descriptors: "Irreverent," "heartfelt" and "inspiring"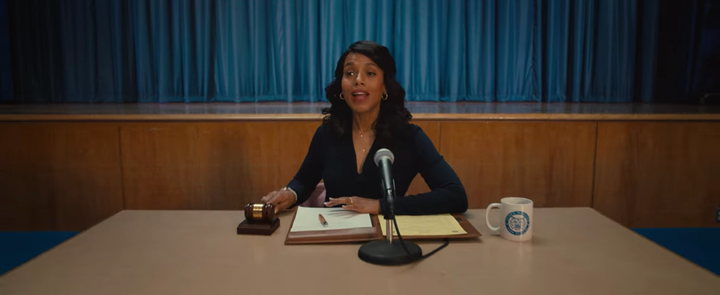 How it starts: The head of the high school PTA bangs a gavel on a vote to cancel the school prom. The vote is unanimous: Nobody raises a hand to let the prom happen.
Notable cast: James Corden, Keegan-Michael Key, Nicole Kidman, Meryl Streep and Kerry Washington
Runtime: 2 hours, 10 minutes
Bonus: Here's a clip of Meryl Streep singing "It's Not About Me."
Movies from earlier in the month:
Premise: David Fincher directed this biographical drama about the screenwriter Herman J. Mankiewicz. The black-and-white film follows Mankiewicz (or "Mank") as he develops a personal relationship with media tycoon William Randolph Hearst and subsequently writes the screenplay for "Citizen Kane," which was inspired by the towering figure.
"Mank" is loosely based on film critic Pauline Kael's 1971 New Yorker article "Raising Kane," which argued that Mankiewicz had a much bigger role in creating the now iconic movie than wunderkind director Orson Welles. That claim has been widely discredited, and the movie ultimately doesn't undermine Welles' role too much. But Fincher's film still argues that Mankiewicz deserves more credit than history has afforded him so far.
Fincher's father, Jack Fincher, wrote the initial screenplay. Jack died in 2003.
Setting: 1930s and early 1940s Hollywood
Netflix descriptor: "Cerebral"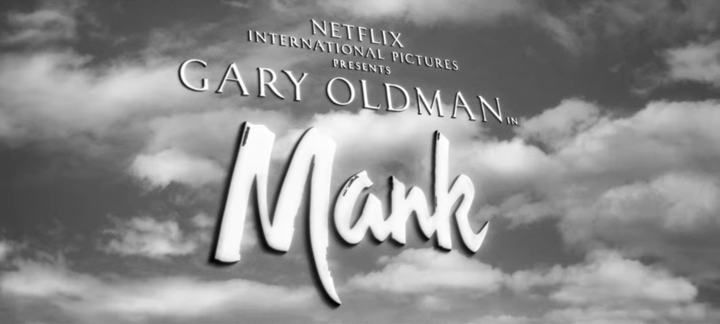 How it starts: White text appears sequentially on a black title card.
In 1940, at the tender age of 24, Orson Welles was lured to Hollywood by a struggling RKO Pictures with a contract befitting his formidable storytelling talents.

He was given absolute creative autonomy, would suffer no oversight, and could make any movie, about any subject,

with any collaborator he wished ...
The movie then opens with a grandiose title sequence reminiscent of older films, with the text appearing in big letters over a cloudy sky.
Notable cast: Lily Collins, Gary Oldman and Amanda Seyfried
Runtime: 1 hour, 54 minutes
Bonus: David Fincher went on CBS' "Sunday Morning" to talk about the movie and how his father wrote the screenplay.
Trailers for a couple more movies Netflix added in December.
All the movies that have joined Netflix this month so far:
Dec. 1
"3 Days to Kill" (2014)
"50 First Dates" (2004)
"A Thin Line Between Love and Hate" (1996)
"Angela's Christmas Wish" (Netflix Film)
"Angels & Demons" (2009)
"Chef" (2014)
"The Da Vinci Code" (2006)
"E.T. the Extra-Terrestrial" (1982)
"Effie Gray" (2014)
"The Happytime Murders" (2018)
"Jurassic Park" (1993)
"Jurassic Park III" (2001)
"Kung Fu Panda 2" (2011)
"Little Nicky" (2000)
"The Lost World: Jurassic Park" (1997)
"Monster House" (2006)
"Peppermint" (2018)
"Quigley Down Under" (1990)
"Runaway Bride" (1999)
"Tyler Perry's Madea's Big Happy Family" (2011)
"Why Did I Get Married?" (2007)
Dec. 2
Dec. 3
"Break" (Netflix Film)
"Just Another Christmas (Tudo Bem no Natal Que Vem)" (Netflix Film)
Dec. 4
"Bombay Rose" (Netflix Film)
"Christmas Crossfire (Wir Können Nicht Anders)" (Netflix Film)
"Leyla Everlasting" (Netflix Film)
"Mank" (Netflix Film)
"Bobbleheads The Movie" (2020)
"Emicida: AmarElo ― É Tudo Para Ontem" (Netflix Documentary)
"Triple 9" (2016)
"Rose Island (L'Incredibile storia dell'Isola Delle Rose)" (Netflix Film)
"A Trash Truck Christmas" (Netflix Family)
"Canvas" (Netflix Film)
"Giving Voice" (Netflix Documentary)
"The Prom" (Netflix Film)
"A California Christmas" (Netflix Film)
"Grizzlies" (2020)
"The Professor and the Madman" (2019)
"Nocturnal Animals" (2016)
"Guest House" (2020)
"Ma Rainey's Black Bottom" (Netflix Film)