Premise: In this horror thriller, a Black refugee couple from South Sudan seeks asylum in England. They gain a temporary stay while the U.K. bureaucracy figures out their case, but with the catch that they must live in an undesirable house chosen by the government. At first, it appears the property is just creaky and old, but then the couple starts experiencing what seems to be paranormal activity.
Setting: Contemporary South Sudan and England
Netflix descriptors: "Chilling," "understated" and "scary"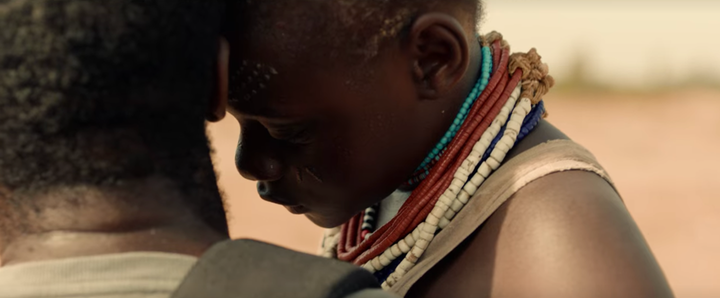 How it starts: A backpack-wearing man with a worried face carries a sleeping young girl, his daughter, across a sandy space. The pair arrives at a pickup truck with the vehicle's bed full of standing people. They get on the truck, and men put a fence around them and the other standing people to help keep the group from falling out. The man's wife, the girl's mother, wraps her arms around their daughter and tries to reassure her. The man looks into the distance with uncertainty.
Notable cast: Sope Dirisu, Wunmi Mosaku and Matt Smith
Runtime: 1 hour, 33 minutes
Bonus: Netflix has an alternate trailer series called "What the F**k Is..." that features conversational commentary along with film highlights. Here's the alternate trailer for "His House."
Movies from earlier in the month:
Premise: In this sexual romantic comedy, a woman balances burgeoning urges with a Catholic school curriculum that insists that sex is evil. When the woman goes to a co-ed religious retreat, she has to figure out what to do about her natural desires while everyone around her keeps insisting Jesus is the only man in their lives.
Karen Maine wrote and directed the movie. Maine also co-wrote the 2014 film "Obvious Child."
Setting: A Midwestern Catholic high school and retreat in the year 2000
Netflix descriptors: "Raunchy" and "understated"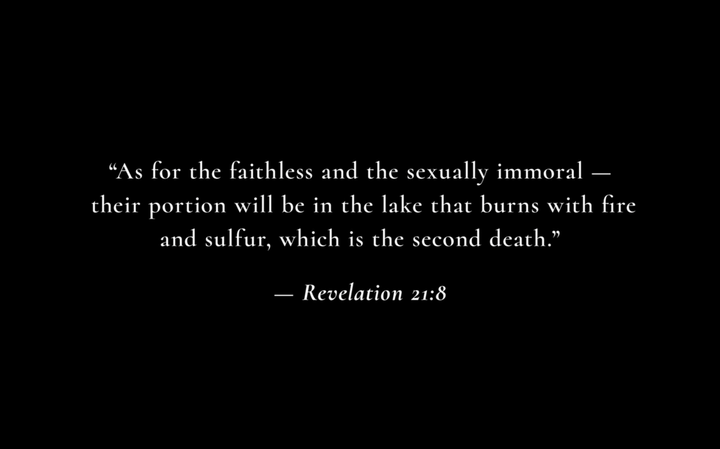 How it starts: The movie begins with two epigraphs, the first from the Bible:
"As for the faithless and the sexually immoral ― their portion will be in the lake that burns with fire and sulfur, which is the second death." — Revelation 21:8
tossed salad

noun

A salad made of greens, often with added vegetables, tossed in a dressing.

salad tossing

verb

A sex act involving the mouth and the buttocks.
Notable cast: Natalia Dyer and Timothy Simons
Runtime: 1 hour, 18 minutes
Bonus: Here's the trailer from Maine's previous film, "Obvious Child."
Premise: In this paranormal romantic thriller, a wealthy man persuades a young woman to be his wife and brings her to live with him at his spooky English estate. The woman discovers he's hiding information about a mysterious first wife, and people at the estate try to convince her that the first wife haunts the house. The new bride tries to get her husband to open up, but he won't. So she resolves to figure out what happened herself.
The film is based on Daphne du Maurier's 1938 novel of the same name, which Alfred Hitchcock also adapted in 1940.
Setting: 1930s English estate
Netflix descriptors: "Chilling," "suspenseful" and "romantic"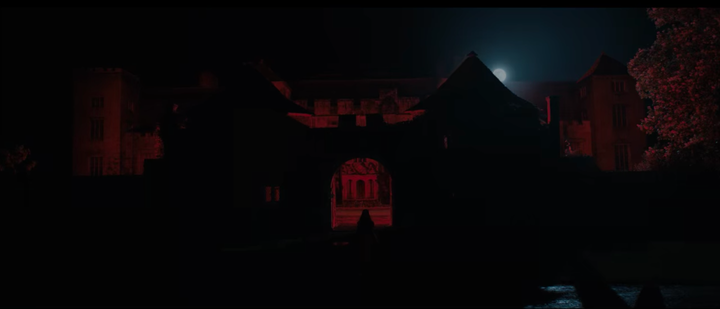 How it starts: The camera zooms in on a giant manor house shrouded in darkness. A female voice speaks in a near whisper.
"Last night I dreamt I went to Manderley again. I dreamt that where our drive once lay, a dark and tortured jungle grew. Nature had come into her own, and yet the house still stood."
The image turns blood-red as a woman heads through the gate to the estate.
Notable cast: Armie Hammer, Lily James and Kristin Scott Thomas
Runtime: 2 hours, 1 minute
Bonus: Here's the trailer to Hitchcock's version.
Premise: This historical drama written and directed by Aaron Sorkin is based on the true story of a court case known as the "Chicago Seven." In both the movie and real life, activists organized Vietnam War protests in conjunction with the 1968 Democratic National Convention in Chicago. After protesters and police clashed, the U.S. charged organizers with crimes against the government.
The movie focuses on the legal and cultural trial of the protests. Debates deal with nationalism and the price of freedom. The film also wades into into systemic racism in the legal system and the inciting factor of police brutality against any dissent.
Setting: Chicago, 1968 to 1970
Netflix descriptor: "Rousing"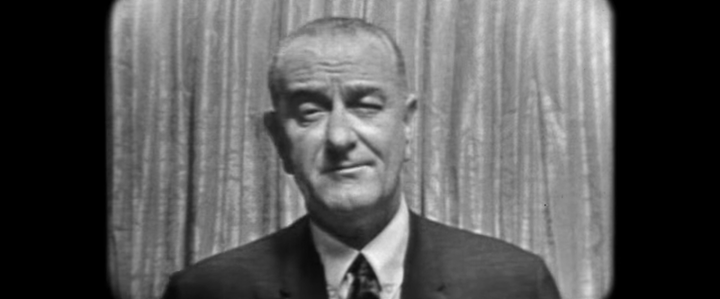 How it starts: A crowd cheers, backed by the sound of a rock band warming up over a black screen. The screen cuts to archival footage of President Lyndon B. Johnson. He speaks to the camera.
"I have today ordered to Vietnam the Airmobile Division and certain other forces which will raise our fighting strength from 75,000 to 125,000 men almost immediately. This will make it necessary to increase our active fighting forces by raising the monthly draft call from 17,000 to 35,000."
The film cuts to historical footage of a draft lottery.
Notable cast: Yahya Abdul-Mateen II, Sacha Baron Cohen, Joseph Gordon-Levitt, Michael Keaton, Eddie Redmayne, Mark Rylance and Jeremy Strong
Runtime: 2 hours, 10 minutes
Bonus: "CBS Sunday Morning" did an explainer on the trial upon which Sorkin based the script
Premise: This biographical sports drama is based on a nonfiction book by Michael Lewis of the same name and was co-written by Aaron Sorkin.
The film focuses on Billy Beane, general manager of the Oakland A's, as he learns a new way to approach the game of baseball. He teams up with an unknown quant with a unique mathematical approach to evaluating player talent. With this new method, Beane puts together a team of perceived professional misfits that becomes successful.
"Moneyball" earned six Academy Award nominations, including Best Picture.
Setting: Early 2000s Oakland, California
Netflix descriptors: "Rousing," "heartfelt" and "inspiring"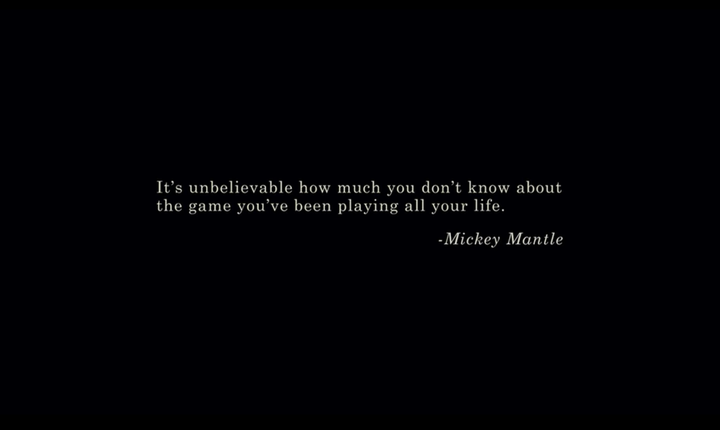 How it starts: A Mickey Mantle quote appears in white text on a black screen: "It's unbelievable how much you don't know about the game you've been playing all your life."
Notable cast: Jonah Hill, Philip Seymour Hoffman, Brad Pitt, Chris Pratt and Robin Wright
Runtime: 2 hours, 13 minutes
Bonus: Billy Beane and Brad Pitt did a joint interview with Anne Thompson to promote the movie that got particularly jokey. The camera angle is weird; the two stand the whole time, but the off-kilter nature of the conversation showcases the pair's joint charisma.
Premise: In this comedy, a man (Adam Sandler) who loves Halloween monitors bad behavior on the holiday in the town of Salem, Massachusetts, every year. He gets overexcited at reporting perceived misdeeds, which annoys the cops and the townspeople alike. But when he discovers that a real monster might be on the loose, the man who cried "wolf" too many times over the years now has to figure out how to save the town when nobody believes him.
Setting: Salem, Massachusetts
Netflix descriptors: "Quirky" and "goofy"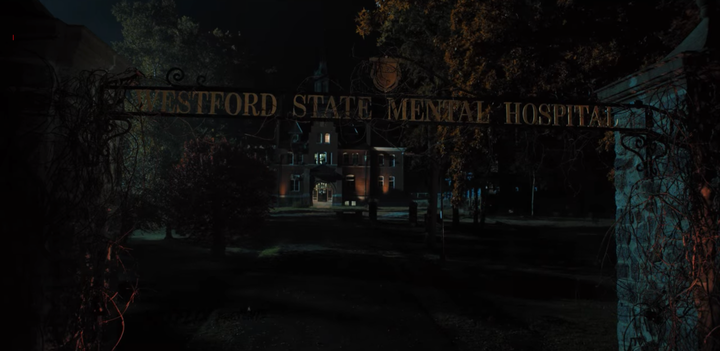 How it starts: An establishing shot of the spooky Westford State Mental Hospital at night. The camera creeps toward the ground and slowly heads toward the hospital. Ominous music plays as lightning repeatedly flashes in the sky.
Notable cast: Julie Bowen, Steve Buscemi, Kevin James, Maya Rudolph, Adam Sandler and Kenan Thompson
Runtime: 1 hour, 43 minutes
Bonus: Netflix offers alternative trailer-style videos in the so-called Netflix Film Club, which have more of a film school vibe. Here's the film club video for "Hubie Halloween."
Premise: David Attenborough pairs a look back at his career with his hopes for the future. The famed naturalist is in his mid-90s now and frames the movie as a message for future generations. Attenborough argues for a more sustainable future that nurtures wildlife rather than one that eradicates natural habitats for short-term gains.
Netflix descriptors: "Intimate"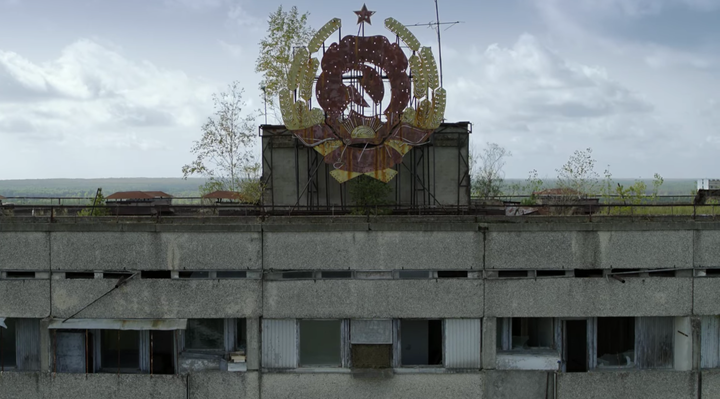 How it starts: The camera rises on a depressing gray building, revealing a giant hammer and sickle sign on the roof. The camera pans over a series of interior shots of the deserted and crumbling building. David Attenborough walks through the rubble with his hands in his jacket pockets.
The camera cuts to a close-up of Attenborough, who explains he's in a deserted Ukrainian city. The population evacuated the city when the nearby Chernobyl nuclear power plant melted down. After giving a brief history of the tragedy, Attenborough pivots to argue that the disaster is an example of humanity's hubris. In Attenborough's view, that hubris will lead to the destruction of our planet.
Notable cast: David Attenborough
Runtime: 1 hour, 23 minutes
Bonus: Here's a trailer for the nature series "Our Planet," which Attenborough narrated and from which the new documentary draws its name.
Premise: In this comedy, a Black woman entering her 40s fears she's a has-been artist as she works as a teacher and can only point to a past 30-under-30 playwriting award as a tangible career accomplishment. Her students make fun of her for not creating anymore. Spurred by a perception of failure, she sets up a plan to become an artist again. Instead of writing a new play, she decides to try rapping. This new path suits her, a surprise to her students, her friends and even herself.
Netflix descriptors: "Irreverent," "understated" and "inspiring"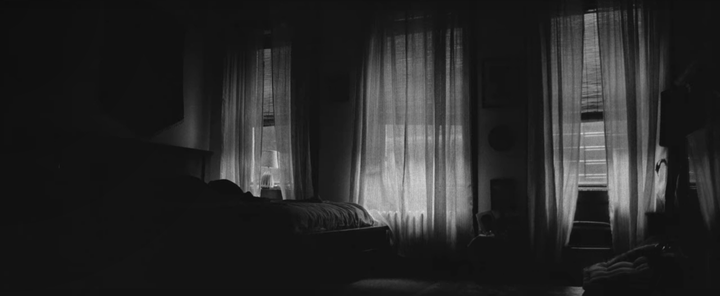 How it starts: A woman tosses and turns in a dark room. Light pushes through thin drapes. The woman groans and blows air in frustration. She then hears the neighbors having sex, so she sits up in her bed to press her head near the wall. She's into it until she can hear crying.
Notable cast: Radha Blank
Runtime: 2 hours, 4 minutes
Bonus: In case the title pun makes you nostalgic for "The 40-Year-Old Virgin," here's that trailer.
Premise: In this documentary, a daughter stages her dad dying in different ridiculous scenarios. Her father has dementia and agrees to indulge his daughter through this filmmaking experiment, but, of course, it's murky how much he can understand. The different portrayals of death ultimately celebrate the life he still has while helping the family embrace the inevitable.
Netflix descriptors: "Witty," "intimate" and "emotional"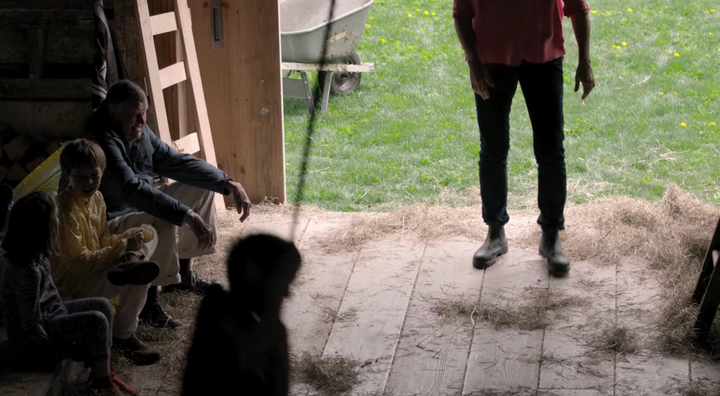 How it starts: An overhead shot in a barnlike structure shows a kid swinging back and forth on a hanging rope while his family watches and sings a jokey song about the French and their pants. Dick Johnson sits to the side and smiles.
The kid on the rope gets off and tells Johnson that he almost died while he was swinging because he was too high. He says he "loved it."
Runtime: 1 hour, 29 minutes
Bonus: Editor and co-writer Nels Bangerter gave an interview at Sundance explaining the thinking behind the movie.
Premise: In this dramatic black comedy written by the Coen brothers and directed by Joel Coen, a sales manager for a car dealership racks up debts he can't pay and, out of desperation, hires two men to kidnap his wife. The plan is for the men to hold his wife hostage and make her wealthy father pay a large ransom. The scheme goes sideways, and all involved get in over their heads.
The movie earned seven Academy Award nominations, winning two: Best Actress (Frances McDormand) and Best Original Screenplay (Ethan and Joel Coen).
Setting: Minneapolis in 1987
Netflix descriptors: "Deadpan," "offbeat" and "witty"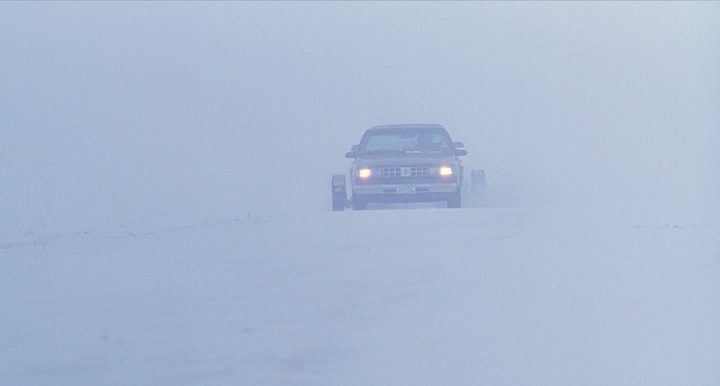 How it starts: Over a black screen, apocryphal text explains that this is a true story, to confuse the viewer.
All the movies that have joined Netflix this month so far
"Pasal Kau / All Because of You" (Netflix Film)
"A.M.I."
"Ace Ventura: When Nature Calls"
"Along Came a Spider"
"Basic Instinct"
"Black '47"
"Cape Fear"
"The Dukes of Hazzard" (2005)
"Employee of the Month"
"Enemy at the Gates"
"Fargo"
"Food Wars!: Shokugeki no Soma: The Second Plate"
"Free State of Jones"
"Ghost Rider"
"Ghosts of Girlfriends Past"
"Gran Torino"
"Her"
"House of 1,000 Corpses"
"Human Nature"
"Hunt for the Wilderpeople"
"I'm Leaving Now"
"The Longest Yard" (1974)
"The Pirates! Band of Misfits"
"Carlos Almaraz: Playing With Fire"
"The Prince & Me"
"Poseidon" (2006)
"The Outpost"
"Stranger Than Fiction"
"Superman Returns"
"Sword Art Online: Alicization"
"Troy"
"WarGames"
"We Have Always Lived in the Castle"
"Yogi Bear"
"Ahí te encargo / You've Got This" (Netflix Film)
"The Binding" (Netflix Film)
"Dick Johnson Is Dead" (Netflix Documentary)
″Òlòtūré" (Netflix Film)
"Serious Men" (Netflix Film)
"Vampires vs. the Bronx" (Netflix Film)
"Colombiana"
"David Attenborough: A Life on Our Planet" (Netflix Documentary)
"Dolly Parton: Here I Am"
"Saturday Church"
"Walk Away From Love"
"Hubie Halloween" (Netflix Film)
"The Forty-Year-Old Version" (Netflix Film)
"Ginny Weds Sunny" (Netflix Film)
"Alice Junior"
"BLACKPINK: Light Up the Sky" (Netflix Documentary)
"Moneyball"
"A Babysitter's Guide to Monster Hunting" (Netflix Film)
"Batman: The Killing Joke"

"Love Like the Falling Rain" (Netflix Film)

"Rooting for Roona" (Netflix Documentary)
"In a Valley of Violence"
"The Trial of the Chicago 7" (Netflix Film)
"Unfriended"
Oct. 21
Oct. 22
"Bending the Arc"
"Cadaver" (Netflix Film)
"The Hummingbird Project"
"Yes, God, Yes"
Oct. 23
"Over the Moon" (Netflix Film)
Oct. 27
"Vilas: Serás lo que debas ser o no serás nada / Guillermo Vilas: Settling the Score" (Netflix Documentary)
"Holidate" (Netflix Film)
"Metallica Through the Never"
"Nobody Sleeps in the Woods Tonight" (Netflix Film)
"Secrets of the Saqqara Tomb" (Netflix Documentary)
"Bronx" (Netflix Film)
"The Day of the Lord" (Netflix Film)
"His House" (Netflix Film)