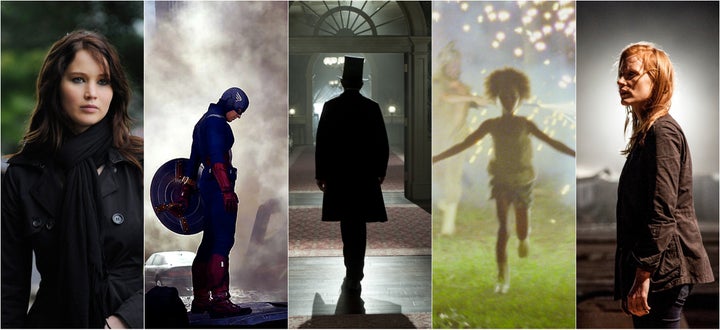 Narrowing down the best movies of 2012 is a more difficult task than you might assume. This year was one of the strongest in recent memory, with well-crafted indies like "Moonrise Kingdom" and "Beasts of the Southern Wild" succeeding alongside major studio films like "Les Miserables," "Argo" and "Lincoln." There wasn't a "J. Edgar" or "War Horse" to be found among the anticipated fall releases, making it nearly impossible to keep a list of best 2012 movies to 10 entries. Which is why HuffPost Entertainment has listed the 30 best movies of 2012 for your reading pleasure.
As compiled by Huffington Post executive arts and entertainment editor Michael Hogan, entertainment editor Christopher Rosen and senior writer Mike Ryan, these 30-plus films represent the best of 2012's narrative offerings. (To keep the list at a manageable level, documentaries were left off, but 2012 had its fair share of great ones, including "How to Survive a Plague," "Searching for Sugar Man," "Bully," "Central Park Five," "Side By Side," Knuckleball!" "West of Memphis," "Mea Maxima Culpa," "Detropia" among many others.)
Below, find the best films of 2012, ranked from 30 to one. Plus, stick around after the Top 30 for three polarizing wild-card entries that didn't make the official cut, but were beloved by Hogan, Rosen and Ryan for different reasons.