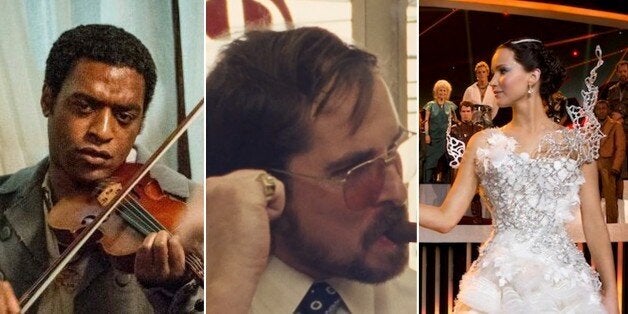 The first film released in 2013 was "Texas Chainsaw 3D"; it does not appear on this list of the year's best movies. Represented here, however, is the cream of an incredible crop of features, all of which help place 2013 on the list of greatest movie years ever. (Or at least on the list of greatest movie years since last year.) Ahead, as chosen by HuffPost Entertainment senior editor Christopher Rosen and HuffPost Entertainment senior writer Mike Ryan, the 17 best movies of 2013 (making a list of 10 would not begin to do this year justice).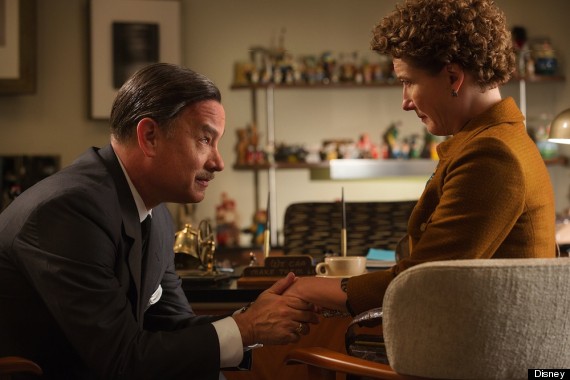 "Saving Mr. Banks" may not accurately reflect Walt Disney's contentious negotiations with author P.L. Travers over the rights to "Mary Poppins," but does it really matter? As Disney himself (played with a sometimes sinister edge by Tom Hanks) says during one of the film's key moments, storytellers right the wrongs of reality by producing the illusion of hope. The real Travers (Emma Thompson) might hated "Mary Poppins," but John Lee Hancock's film presupposes that maybe she didn't. Sometimes spoonfuls of sugar -- especially when doled out by top-notch production crews and casts (Bradley Whitford, Jason Schwartzman and B.J. Novak all shine here in addition to the leads) -- help the medicine go down in the most delightful ways. -- Christopher Rosen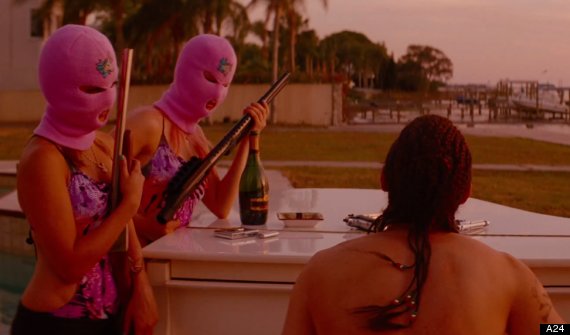 "Here's the end of it all, and I'll tell you why: because there will never be a movie or a character that is more important for this age than 'Spring Breakers' and its protagonist Alien." That's James Franco, who plays Alien in "Spring Breakers," reviewing "Spring Breakers," which basically says everything about Harmony Korine's fever dream. In a year of filmmakers turning their gaze on the pros and cons of the American dream -- see also: "Pain & Gain," "The Bling Ring," "The Wolf of Wall Street" and "American Hustle" -- Korine's movie stands out because of its vibrating faux-reality. It works because of everything: the satirical casting (which finds good Disney starlets going wrong), the neon-bathed cinematography, the club-hopping soundtrack and Franco, who gives the best performance of 2013 as the aforementioned Alien. He's got shorts, designer t-shirts, "Scarface" on repeat and dark tanning oil. 'Merica, y'all. -- CR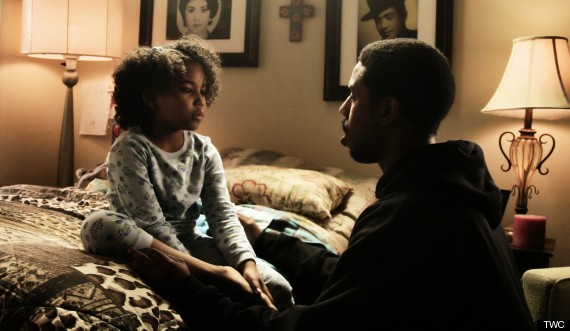 Absolutely gut-wrenching. Thanks to Michael B. Jordan's performance as Oscar Grant, and first-time director Ryan Coogler's work behind the camera, we keep hoping that something in this tragic story will change, even though Grant's fate is sealed during the first shot of the film. Based on the true story of what occurred at the Fruitvale BART station on New Year's Day in 2009, the film walks us through Grant's final 24 hours, leading up to the incident with a police officer that would claim Grant's life. (Coogler uses the real footage of the incident to begin the film.) It was hardly on anyone's radar when the film, then titled just "Fruitvale," premiered at this year's Sundance Film Festival, but by the end of the fest the theaters could not hold the amount of people trying to see what the fuss was about. To no one's surprise, it won Sundance's grand prize. Now, "Fruitvale Station" has its sights set on even higher awards. -- Mike Ryan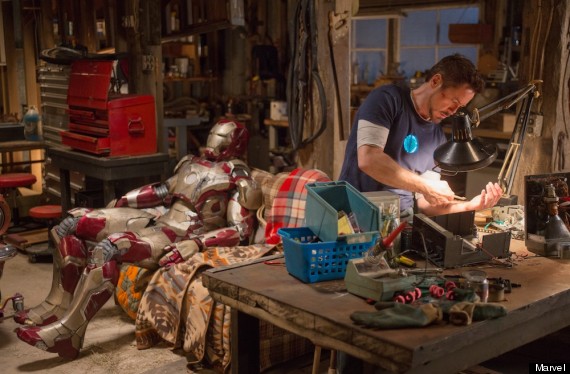 Despite a global box office take over more than $623 million, "Iron Man 2" was abysmal. It's so bad, in fact, that even the endless cable replays on FX and are almost unwatchable. (Except, of course, for Sam Rockwell's dancing.) Which is why it's a surprise to hear Marvel studio head Kevin Feige say that the "Iron Man 2" sequel, "Iron Man 3," was the most difficult of all of the Marvel movies to produce, and not "Iron Man 2" itself. Whatever the case, it worked. For its first two-thirds, "Iron Man 3" is an intimate movie. (OK, ha, let me rephrase: It's an intimate Marvel movie.) Star Robert Downey Jr. spends much of the movie out of the costume and, most important and unlike the second movie, the film isn't weighed down by the presence of S.H.I.E.L.D. Unlike the dopey first half of "Thor: The Dark World," "Iron Man 3" tells a story and actually focuses on the characters who we like (Tony Stark, Pepper Potts, Rhodey Rhodes), while also providing one of the best plot twists on screen this year. "Iron Man 3" is your best superhero movie of 2013 (with "The Wolverine" coming in a close second). -- MR
13. "The Hunger Games: Catching Fire"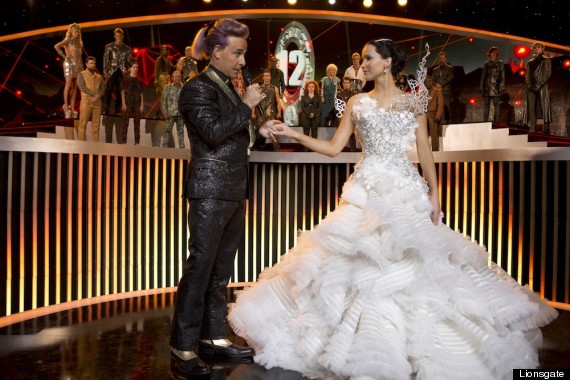 "The Hunger Games" is a great novel and a mediocre movie; "The Hunger Games: Catching Fire" is a mediocre novel and a great movie. What's the difference? The direction, for one: Francis Lawrence (no relation to "Hunger Games" star Jennifer Lawrence) dives in head first on the film's spectacle. The action is bigger, the excess of the Capitol is bigger, and even the close-ups are bigger. (See this film in IMAX if you want to know what Lawrence's face would look as a three-story building.) Beyond that, however, are the characters: one year older and with an Oscar in her quiver, Lawrence is even better as Katniss Everdeen than she was in the first film, but it's franchise newcomers Sam Claflin (as Finnick), Jena Malone (as Johanna) and especially Philip Seymour Hoffman (as Plutarch) who make "Catching Fire" ignite. Cheeky girl on fire, indeed. -- CR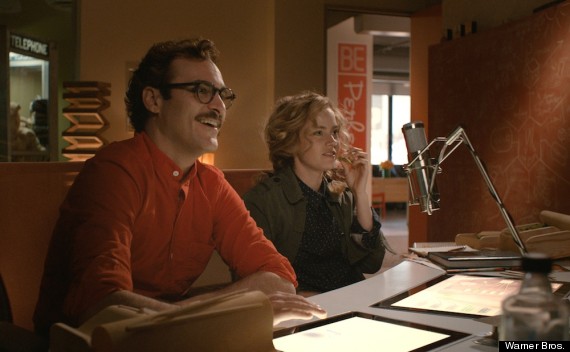 Spike Jonze made a Charlie Kaufman movie without Charlie Kaufman. Combining aspects of "Eternal Sunshine of the Spotless Mind," Woody Allen and even the "Terminator" franchise, "Her" is the year's best love story, despite being about the relationship one man has with his laptop. It's not that simple, of course -- in the near future, laptops can sound like Scarlett Johansson and have personalities to match her voice -- which makes "Her" all the more poignant and dewy-eyed. Johansson has gotten a lion's share of praise for her voice-only work as the her of the title -- her Samantha is one of the year's most spectacular creations -- but the film is owned by Joaquin Phoenix. The performance isn't as showy as his master class of acting in last year's "The Master," but Phoenix makes his sad-sack writer alive with love and regret and humanity. -- CR
11. "The Wolf of Wall Street"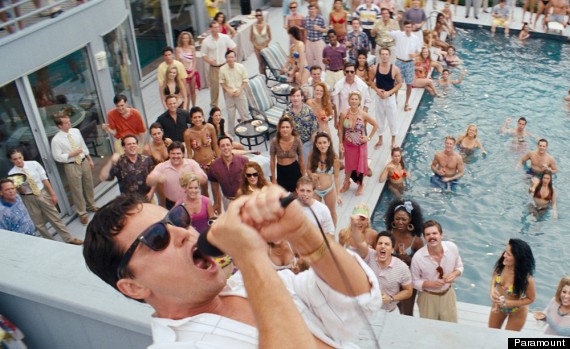 There's a review embargo on "The Wolf of Wall Street" at present time, so let's just note that Martin Scorsese delivers the goods with his new film in ways that seem almost impossible. (A more detailed explanation about the greatness of "The Wolf of Wall Street" will post here when the cone of silence lifts.) -- CR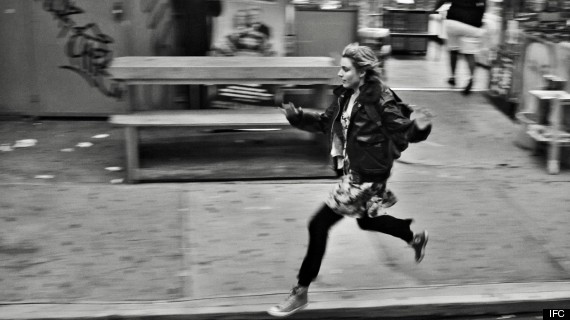 All Noah Baumbach needed to make his best film was a lack of color and Greta Gerwig. Baumbach co-wrote "Frances Ha" with his muse and current off-screen partner, and the black-and-white coming-of-age comedy about a New York woman in the throes of arrested development is a fizzy delight. "Frances Ha" is fleet on its feet. It's a film that captures the moment of pre-adulthood uncertainty with grace, class and David Bowie's "Modern Love." This is the moviedom equivalent of a wonderful pop song. -- CR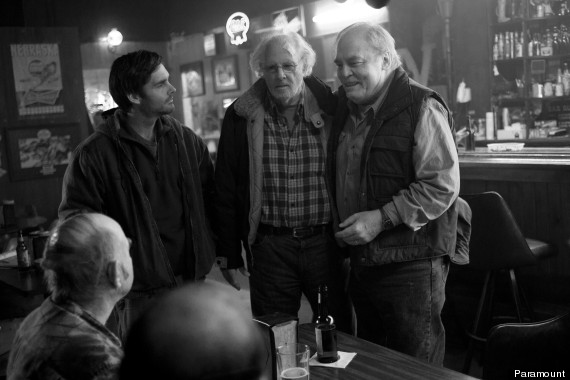 Despite being filmed in black and white, "Nebraska" is not a bleak movie. (In truth, anything with the title "Nebraska" -- whether it's a movie or a Springsteen album cover -- should be in black and white.) The film, the story of an old man trying to get from Montana to Nebraska to pick up prize money that doesn't exist, could have been a non-stop jab at its confused protagonist, while also critiquing naive Midwesterners in general. Instead, through the loving touch of Omaha native Alexander Payne and his two leads -- Bruce Dern as Woody, the old man, and Will Forte as David, his son -- we instead get a portrait of a son trying to reconnect with his father one last time. And, through that context, we get an actor, Dern, trying to reconnect with audiences, while Forte, in the midst of his own mid-career revaluation, attempts to redefine himself as a serious actor. Both of them succeed. -- MR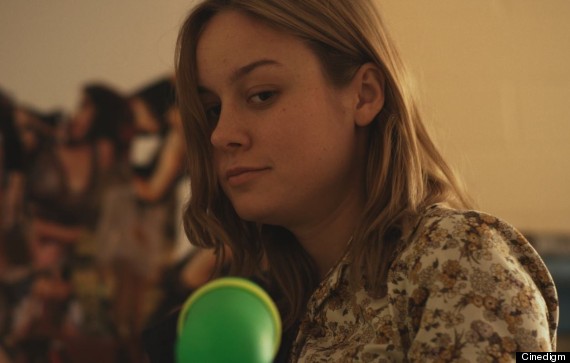 The year's little movie that did, "Short Term 12" proves that honest emotions can find an audience amid all the noise produced by both summer blockbusters and awards bait. Written and directed by Destin Cretton, "Short Term 12" stars Brie Larson as Grace, a foster care facility worker who deals with the issues of her teenage charges (Keith Stanfield, Kaitlyn Dever among them) at the expense of her own issues. Well, until she doesn't. Larson is revelatory in the lead role, giving a performance that stands with the year's best -- no small feat, considering this year also included top work from Meryl Streep, Sandra Bullock, Judi Dench, Amy Adams and Emma Thompson. Stanfield and Dever stand out, too, as does John Gallagher Jr., who gives his character, Grace's boyfriend, nuance and depth that belies his hipster-y exterior. -- CR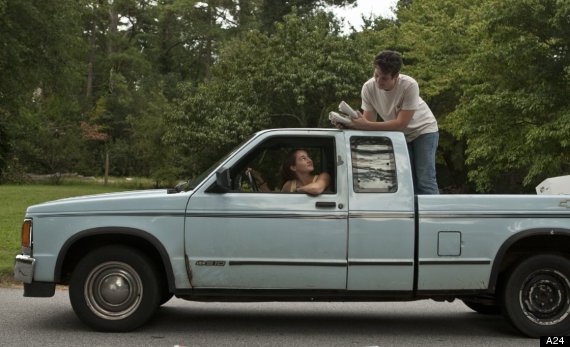 "The Spectacular Now" is one of those movies that comes out a little earlier in the year, and gets a little bit lost by the time the awards season heavy hitters are released. Too bad, because there's something special about this movie, and it's a shame that "The Spectacular Now" didn't make quite the splash it should have. There's a maturity in the writing by Scott Neustadter and Michael Weber that shows a strong step forward from their previous film, the more popular but less interesting "(500) Days of Summer." (I'm sure James Ponsoldt's direction played a huge role in this film, too.) Everyone ups their game here: actors who I've liked but never felt too strongly about -- Miles Teller and Shailene Woodley -- leave real impressions. "The Spectacular Now" -- about a high school senior (Teller) who only lives in the moment; also, he's an alcoholic -- is an often depressing film living in an uplifting movie's clothes. -- MR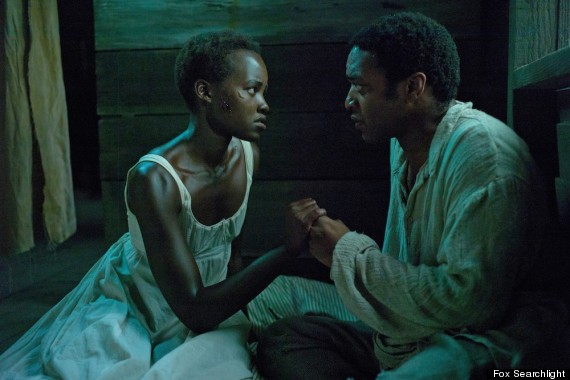 Steve McQueen has made a remarkable leap with his third feature film, "12 Years A Slave." Both "Shame" and "Hunger" are fantastic -- "Hunger," especially -- but those were smaller, more intimate stories. What McQueen has done here is take his specific directing style -- and his propensity for long shots, even though McQueen doesn't like to admit that he enjoys the long shot -- and unleash it on a grand scale. "12 Years a Slave" -- the story of a free man, Solomon Northup (Chiwitel Ejiofor, who along with co-stars Michael Fassbender and Lupita Nyong'o, should be a no-doubt Oscar nominee), who is kidnapped and sold into slavery in 1841 -- is both heartbreaking and full of importance. It's remarkable to watch a filmmaker as talented as McQueen take that next step. -- MR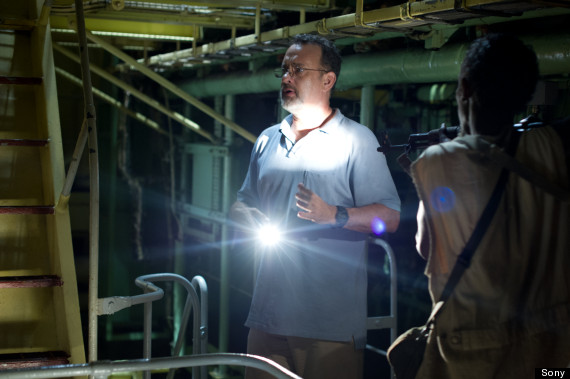 Boy, it's an odd thing writing about Tom Hanks' "comeback." Where did he go? It sure doesn't feel like he went anywhere, but looking over Hanks' filmography, he hasn't starred in an even moderate critical success (not counting ensemble or animated features) since 2007's "Charlie Wilson's War." Before that, we have to go back to the 2002 films "Catch Me if You Can" and "Road to Perdition." Perhaps that's why the final 45 minutes of "Captain Phillips" are so shocking. Perhaps there is a little bit of, "Oh, yeah, that's why we all hold Hanks in such high regard as an actor." Perhaps we had all forgotten just how good Hanks can be with the right material. And the last 45 minutes of Paul Greengrass' "Captain Phillips," a great movie in its own right, are the best we've seen out of Hanks in the last 10 years. Easily. -- MR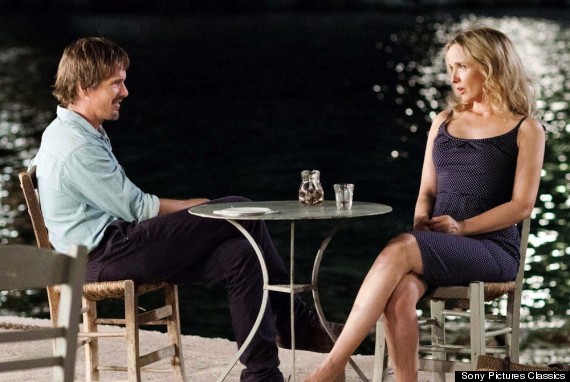 If Richard Linklater, Ethan Hawke and Julie Delpy want to get together every eight years and make more movies about Jesse and Celine and their arguments, their problems, their worldview, their peculiarities and their sex life, is anyone going to stop them? The best film trilogy, maybe ever, concluded ("concluded"?) with "Before Midnight," a rousing, talky tour de force about the difficulties of making relationships work, even when the bond between the couple is strong as oak. This stuff is as harrowing as any of the year's many great survivalist movies. -- CR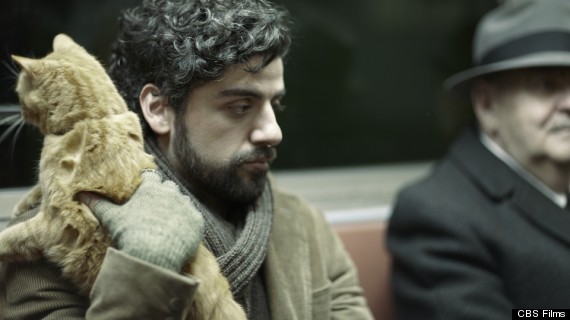 If nothing else (and there is plenty else), Joel and Ethan Coen's "Inside Llewyn Davis" owns the closest thing this year to pure cinematic joy, with the mid-movie performance of "Please Mr. Kennedy" by Justin Timberlake, Adam Driver and Oscar Isaac, who plays the title character of Llewyn Davis. The most surprising thing about "Inside Llewyn Davis," however, is just how modern the film feels, considering it's set during the New York City folk scene of 1961. Llewyn Davis isn't, for lack of a better word, "folksy" -- he's kind of a miserable prick who would fit in quite well in the more cynical world of 2013. (In other words: I would probably be friends with Llewyn Davis.) It's tempting to call "Inside Llewyn Davis" the Coen brothers' best film, but, you know, hyperbole and all: Good grief, this might just be the Coen brothers' best movie. (Oh, also, all of the music in the film is quite wonderful, too.) -- MR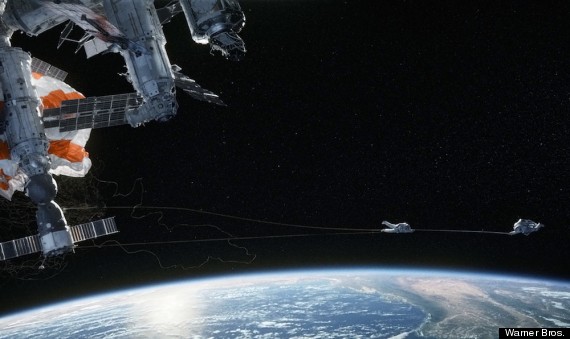 Writing for ScreenCrush, Jordan Hoffman called Alfonso Cuaron's "Gravity" an "exercise in pure cinema." What he said. No film released this year, or even in the last five years, was a cinematic event like "Gravity." It's an exhausting movie, but in the best way possible. Watching "Gravity" is like riding a roller coaster: you stumble out of the theater after its done, knees wobbling and pulse racing, wanting to experience the fun all over again. -- CR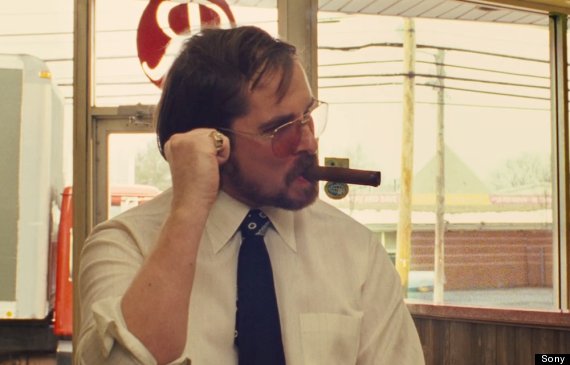 "American Hustle" just might be the funniest movie of the year. That's surprising, perhaps, but understandable: pretty much every character in "American Hustle" is a schmuck. Christian Bale is a con artist with a bad hairpiece and beer belly; Bradley Cooper is a hapless FBI agent with a bad perm; Amy Adams is a former stripper with a fake British accent; and Jeremy Renner is a crooked local mayor who gets fooled by these three. (Jennifer Lawrence, meanwhile, stars as Bale's onscreen wife, possibly the zaniest of the group.) When you put all of these schmucks in the same story, a loose interpretation of the Abscam scandal of the late 1970s, for a movie directed by David O. Russell (with the same urgent pace as "Goodfellas") ... well, it's a glorious ride. One of the keys here is that despite that rogue's gallery of characters, there's so much heart surrounding the movie that audiences never ask, "Why should I care about these bozos?" (For the record: Not only are most of the characters schmucks, they are also bozos.) In a year filled with great movies, David O. Russell stands ever so slightly above the rest. -- MR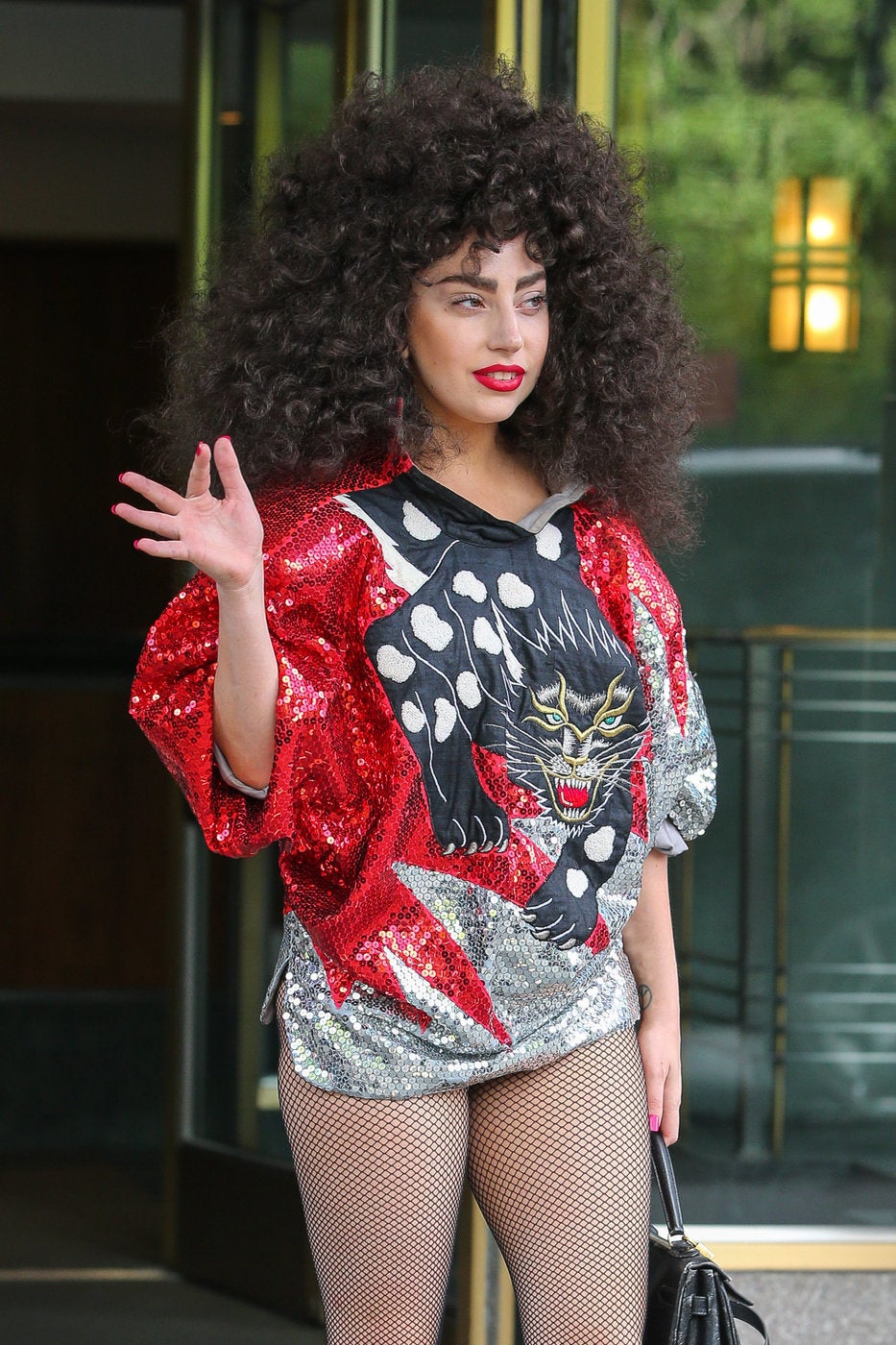 Celebrity News & Photos