Premise: This documentary focuses on the Brazilian soccer star Pelé. While giving a full overview of his life, the film centers around the 1970 World Cup with Brazil's decaying political situation as a backdrop.
Pelé is known as the greatest soccer player of all time and an unassailable hero of Brazil. Born in 1940, he had to overcome extreme poverty and ongoing racism in the country while working towards achieving greatness.
Pelé, now 80, is featured in the documentary. He looks back at his life and adds context to the things he has had to overcome with his country.
Netflix descriptors: "Captivating," "intimate" and "inspiring"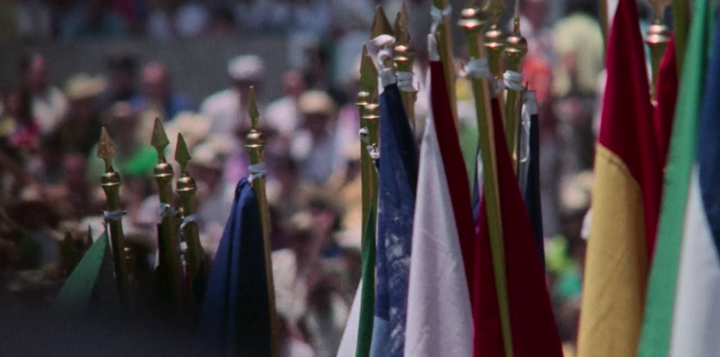 How it starts: Various archival establishing shots of the 1970 World Cup focus on the nationalistic pomp and circumstance surrounding the flags and marching band procession of the opening ceremony.
"What an incredible sight in the Aztec Stadium in Mexico City," says a commentator atop footage of cheering crowds. "I don't think anywhere ever in the world there's been an atmosphere quite like this."
Runtime: 1 hour, 48 minutes
Bonus: FIFA released a shorter documentary on YouTube if you want a super brief tease into Pelé's greatness.
Premise: In this comedy, a man has an extremely relaxed and naive attitude towards life. This gets him in trouble when he sells marijuana to a police officer in uniform. The man starts crashing at his siblings' homes, who are all much more jaded about the world and don't know what to do with him. His happy-go-lucky worldview and the siblings' pragmatism cause strife but ultimately lead to all of them making some necessary changes to their outlooks.
Netflix descriptors: "Quirky" and "heartfelt"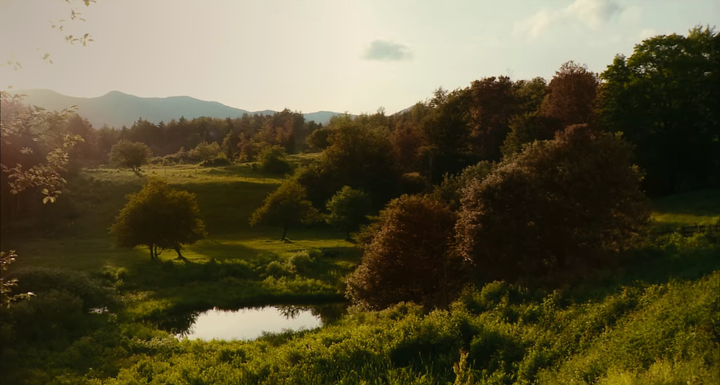 How it starts: The camera pans over an establishing shot of rolling grassy hills with mountains in the distance and upbeat guitar music with whistling plays. The movie cuts to establishing shots of a farmer's market. A father and his daughter shop at the "idiot brother" protagonist's food stall. The protagonist charges only a couple of dollars for a purchase seemingly worth more. The child eats a strawberry the father didn't pay for, and the father says that's not hers to eat. The protagonist then gives the girl a bowl of strawberries free of charge.
Notable cast: Elizabeth Banks, Steve Coogan, Zooey Deschanel, Emily Mortimer and Paul Rudd
Runtime: 1 hour, 30 minutes
Bonus: Here's the scene that sets up the whole movie.
Films from earlier in the month:
Premise: This dark comedy tells the story of a con woman who tricks older adults into having the court appoint her as their guardian. With her new legal power, she puts the older folks into assisted living homes that are prisons of a sort and sells all their assets for her own profit. She pulls this trick on dozens of victims until she inadvertently tries to do it to someone with mob connections.
For her performance as the con artist, Rosamund Pike recently earned a Golden Globe nomination for Best Actress in a Motion Picture ― Musical or Comedy.
Netflix descriptors: "Slick" and "suspenseful"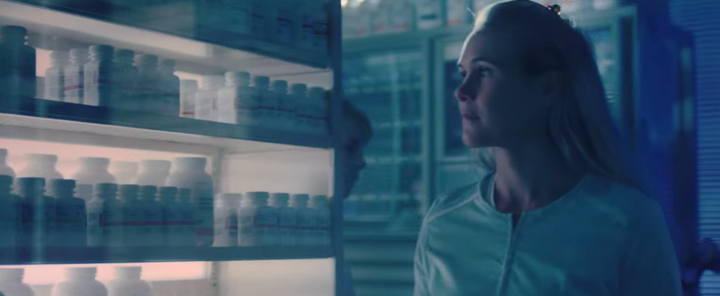 How it starts: Pike's character narrates over shots of a sterile space filled with pill bottles. People seemingly fulfill prescriptions as she talks.
"Look at you," she says. "Sitting there. You think you're good people. You're not good people. Trust me, there's no such thing as good people."
The movie cuts to images of an assisted living facility while Pike's character continues to narrate.
"I used to be like you," she says. "Thinking that working hard and playing fair would lead to success and happiness. It doesn't."
People walk out of the dispensary carrying cups of pills to the residents of the facility.
"Playing fair is a joke invented by rich people to keep the rest of us poor," Pike's character says over different shots of the facility. "And I've been poor. It doesn't agree with me. 'Cause there's two types of people in this world. The people who take and those gettin' took. Predators and prey. Lions and lambs. My name is Marla Grayson. And I'm not a lamb. I am a fuckin' lioness."
Notable cast: Peter Dinklage, Eiza González, Chris Messina, Rosamund Pike and Dianne Wiest
Runtime: 1 hour, 58 minutes
Bonus: Here's the cast doing a long group interview tied to the movie's Toronto International Film Festival premiere last fall.
Premise: In this interactive adventure movie, you can select the path Bear Grylls takes in a search for lost animals. The film follows Grylls' 2019 experiment with the choose-your-own-adventure genre in his Netflix series "You vs. Wild." It's also similar to two earlier Netflix efforts in this genre: "Bandersnatch" and the "Kimmy vs. the Reverend" special.
In the story, Grylls keeps getting caught in near-death experiences, and you have to choose the path that leads him to survive.
Netflix descriptors: "Explosive" and "exciting"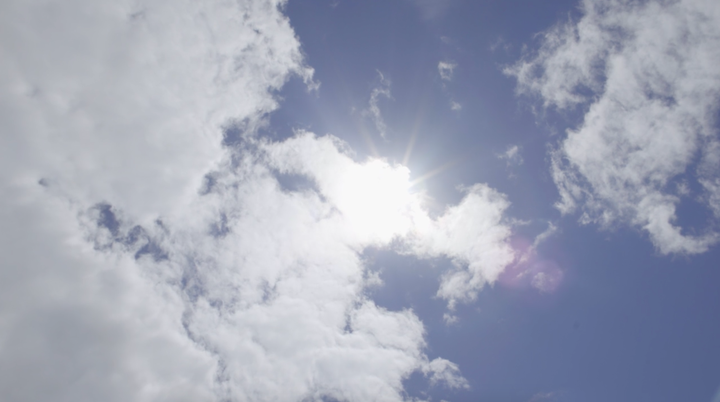 How it starts: Explanatory text appears on a black screen.
Skilled professionals were used in the making of this movie. Do not attempt anything you have seen here at home.
The show then cuts to a focus on the sun as dramatic music plays. The camera tilts down to reveal an open field with mountains in the distance. It keeps tilting down to flies swarming around a big heap of dung. Grylls' foot then steps in the dung as he runs past the camera.
Notable cast: Bear Grylls
Bonus: Vanity Fair had Grylls react to survival scenes in various movies, including Tom Hanks' "Cast Away."
Premise: This is the third movie in the teen romantic series "To All the Boys" and serves as the conclusion of the trilogy. It focuses on the threat that long distance poses to the central romance. The theme is first teased during an extended vacation as the female protagonist visits South Korea with her family. But the deeper tension comes when she doesn't get into her partner's preferred college.
Like the first two movies, the one is based on a young adult novel by Jenny Han ― in this case, 2017's "Always and Forever, Lara Jean."
Netflix descriptors: "Feel-good" and "romantic"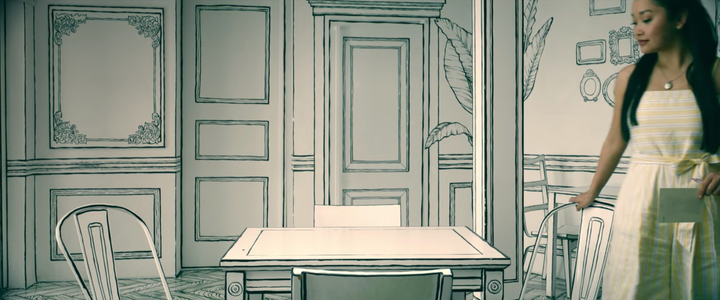 How it starts: Drawing lines crawl across the screen to create a minimalist cafe scene. Lana Condor's character sits down and places a postcard on the table that has the word "Seoulmates" on it ― a pun as she's visiting South Korea. She begins writing to her boyfriend while narrating the words.
"Dear Peter," she says. "Hello from Seoul!"
Notable cast: Noah Centineo and Lana Condor
Runtime: 1 hour, 49 minutes
Bonus: Here's the trailer for the first film in the series from way back in 2018.
Premise: A British Vietnamese man returns to Vietnam for the first time in three decades. He travels across the country, realizing he's a tourist now while looking for a place to scatter his parents' ashes. He also reconnects with a childhood friend and meets a new American love interest, who helps him process his feelings about the trip.
Netflix descriptors: "Understated" and "intimate"
Runtime: 1 hour, 25 minutes
Bonus: Henry Golding spoke about his role on "Good Morning America" in November 2020. The interview notes that "Monsoon" is basically a new movie, even though it premiered in 2019 at the Karlovy Vary International Film Festival.
Premise: A filmmaker and his girlfriend return home after his movie premiere and await what the critics will say. The two get into a fight that turns into an existential argument about their relationship and love in general.
Although it's a late contender, the film has an outside shot of earning Academy Award nominations this year given the expanded eligibility window.
John David Washington and Zendaya, the only actors in the film, also produced and helped finance it. Sam Levinson, who works with Zendaya on the HBO series "Euphoria," directed and wrote the screenplay along with producing.
Netflix descriptors: "Intimate" and "emotional"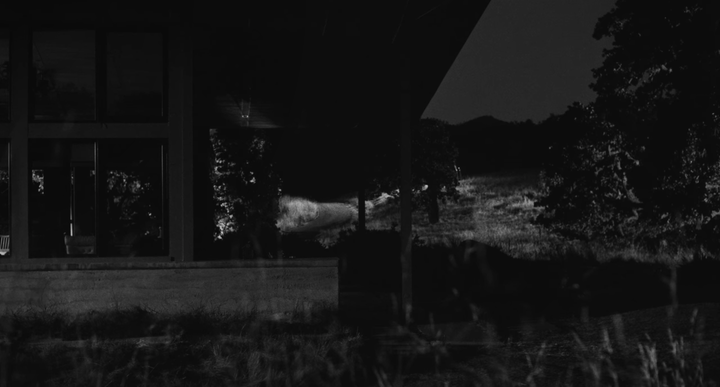 How it starts: There's an establishing shot of a house amid rolling hills. Crickets chirp as the focus remains on the house for a long time. Production credits that would usually appear at the end play over this establishing shot, perhaps to highlight the extra work that went into filming "Malcolm & Marie" during the pandemic, as well as a nod to old Hollywood.
Headlights appear over a hill, and an SUV pulls up toward the house.
The camera cuts into the house, focused on the front door. Zendaya's character storms inside while Washington's character meanders, singing to himself.
Notable cast: John David Washington and Zendaya
Runtime: 1 hour, 46 minutes
Bonus: Zendaya spoke about the unusual filming of "Malcolm & Marie" with "Good Morning America."
Premise: Christopher Nolan wrote the screenplay and directed this story about a thief who has developed a method for entering people's dreams to steal their secrets. When he gets the seemingly impossible task of planting an idea in someone's head, he puts together a team to help him travel many levels into the target's subconscious. All the while, the man yearns to return to a family he lost because of his status as a criminal.
"Inception" won four Academy Awards in 2011, including Best Visual Effects and Best Cinematography. It earned an additional four nominations, including for Best Picture.
Netflix descriptors: "Mind-bending," "dystopian" and "slick"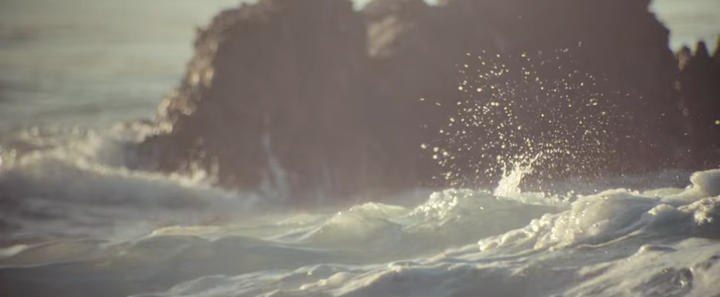 How it starts: There are establishing shots of waves crashing onto a giant rock and then themselves. We see a closeup of Leonardo DiCaprio's character as he lies facedown in the sand and spits up water.
Notable cast: Michael Caine, Marion Cotillard, Leonardo DiCaprio, Joseph Gordon-Levitt, Tom Hardy, Cillian Murphy, Elliot Page and Ken Watanabe
Runtime: 2 hours, 28 minutes
Bonus: Part of the Hans Zimmer soundtrack is on YouTube if you want to make your mundane internet browsing feel more cinematic.
All the movies that have joined Netflix this month so far:
"The Bank Job" (2008)
"Beverly Hills Ninja" (1997)
"Eat Pray Love" (2010)
"Inception" (2010)
"My Best Friend's Wedding" (1997)
"National Lampoon's Christmas Vacation" (1989)
"The Patriot" (2000)
"Rocks" (2019)
"Shutter Island" (2010)
"Zathura" (2005)
"All My Friends Are Dead" (Netflix Film)
"Black Beach" (Netflix Film)
Feb. 5
"The Last Paradiso" (Netflix Film)
"Little Big Women" (Netflix Film)
"Malcolm & Marie" (Netflix Film)
"Space Sweepers" (Netflix Film)
"Strip Down, Rise Up" (Netflix Documentary)
"The Yin-Yang Master: Dream of Eternity" (Netflix Film)
"The Misadventures of Hedi and Cokeman" (Netflix Film)
"The World We Make" (2019)
"Layla Majnun" (Netflix Film)
"Middle of Nowhere" (2012)
"Red Dot" (Netflix Film)
"Squared Love" (Netflix Film)
"To All the Boys: Always and Forever" (Netflix Film)
Feb. 16
"Animals on the Loose: A You vs. Wild Movie" (Netflix Film)
"I Care a Lot" (Netflix Film)
"Classmates Minus" (Netflix Film)
"The Conjuring" (2013)
"The Conjuring 2" (2016)
"Pelé" (Netflix Documentary)
"Geez & Ann" (Netflix Film)
"Captain Fantastic" (2016)
"Caught by a Wave" (Netflix Film)
"Crazy About Her" (Netflix Film)
"No Escape" (2015)
"Our Idiot Brother" (2011)