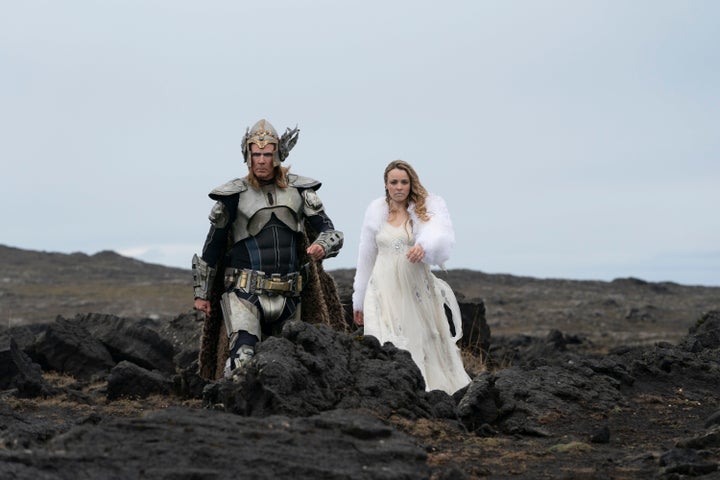 Premise: In this comedy co-written by Will Ferrell, two Icelandic lifelong friends dream of representing their country in the Eurovision Song Contest. This dream starts when they're children, and Ferrell's character is mourning the loss of his mother, who played piano. Watching ABBA perform the song "Waterloo" in the competition cheers the boy up.
The movie has earned a 57% on Rotten Tomatoes so far. The consensus is that the film is too long at just over two hours to sustain the parody. But if you love classic Will Ferrell movies, you'll probably find this fun.
Setting: Iceland and Scotland
Netflix descriptors: "Feel-good," "goofy" and "romantic"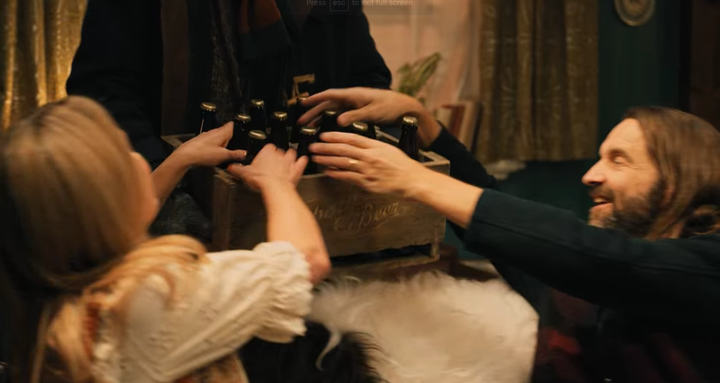 How it starts: The camera flies over a rolling hill beneath a dark sky. Text explains that this is Husavik, Iceland, on April 6, 1974. Over the hill, the camera shows a small city next to a body of water.
The movie has a few establishing shots of the town. After this, a man enters a small home and kicks snow off his shoes on a rug. He distributes beers to an appreciative group of people in sweaters about to watch the Eurovision Song Contest.
Notable cast: Pierce Brosnan, Will Ferrell, Demi Lovato, Rachel McAdams and Dan Stevens
Runtime: 2 hours, 3 minutes
Bonus: Here's a full-length music video for a song from the movie called "Volcano Man."
Premise: In this documentary, reporters at the Indianapolis Star uncover a wide-reaching sexual abuse scandal in the highest reaches of the United States gymnastics program. The reporters are helped by a main source, who ultimately reveals herself as the gymnast Maggie Nichols.
Nichols coming forward and IndyStar reporting led to the firing and conviction of Larry Nassar, a former doctor for the USA Gymnastics national team. Nassar faced accusations that he assaulted over 250 women and underage girls since the 1990s. In 2017 he received multiple convictions and essentially a life sentence in prison. Several others associated with the U.S. gymnastics resigned or were fired as a result of the reporting.
Netflix descriptors: "Provocative" and "investigative"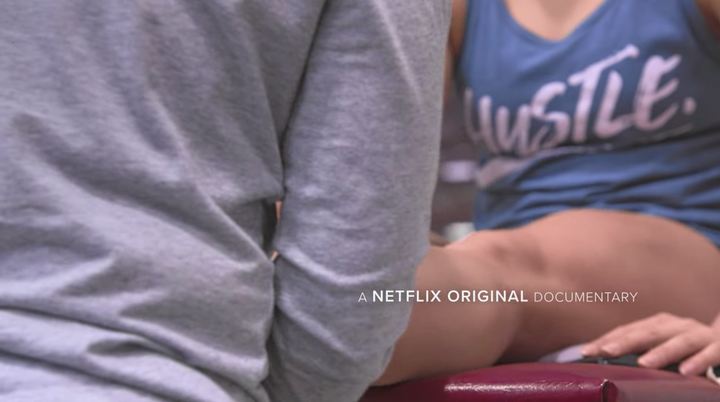 How it starts: The movie begins with a warning: "The following film contains graphic descriptions of sexual abuse involving minors, which may be disturbing for some viewers."
It then cuts to gymnast Maggie Nichols getting a foot wrap. The gymnast wears a shirt that says, "Hustle."
Runtime: 1 hour, 43 minutes
Bonus: Maggie Nichols became the first recipient of the NCAA Inspiration Award in 2019 for coming forward. Here's a video the NCAA made about Nichols and the award.
Netflix highlights from earlier in the month:
Premise: In this historical drama directed by Ron Howard and written by Peter Morgan ("The Queen"), the entertainment TV journalist David Frost scores an interview with disgraced former President Richard Nixon. Frost secures this interview by offering $600,000.
The interview is scheduled to tape in multiple parts over multiple days. Frost wants to give Nixon the trial he escaped when he resigned from office amid the Watergate scandal and was pardoned from any charges by his successor, Gerald Ford. Nixon wants to exonerate himself to the public and make some money along at the same time.
Frost finds himself out of his league in the interviews at first, but he and his team find a way to trick "Tricky Dick" into opening up.
The movie earned five Oscar nominations, including Best Picture.
Setting: Mid-1970s California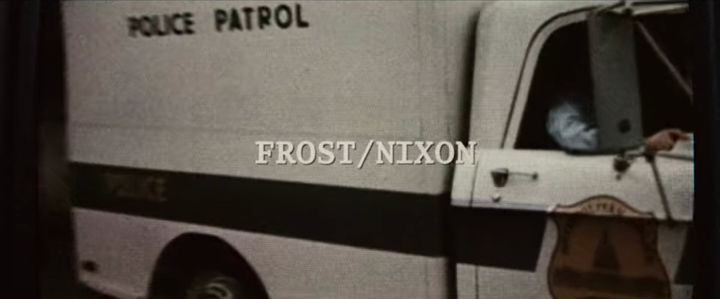 How it starts: While the production credits appear on the screen, archival tapes of Nixon ordering various acts of personal retribution play. For example, he claims to an aide that he's raising the income tax of an enemy.
The movie cuts to an old television that plays a report about the Watergate break-in.
Notable cast: Kevin Bacon, Rebecca Hall, Frank Langella, Sam Rockwell and Michael Sheen
Runtime: 2 hours, 2 minutes
Bonus: Here's a comparison of the real-life version of the interview and the movie version.
Premise: In this drama directed and co-written by Spike Lee, Black Vietnam War veterans return to the country to find the remains of their former leader and the gold treasure he and they had buried together.
The veterans still feel immense guilt for their role in the war, but also anger for being used by the government during their youth. The characters face this internal battle while also struggling to extract the gold from Vietnam. The crew must relive their war days of violence to see things through to the end and come away with something in hand.
Netflix has added this movie to its newly created "Black Lives Matter" collection, which features dozens of shows and movies, including other Lee films such as "School Daze" and "Malcolm X."
Setting: Contemporary and 1970s Vietnam
Netflix descriptors: "Gritty"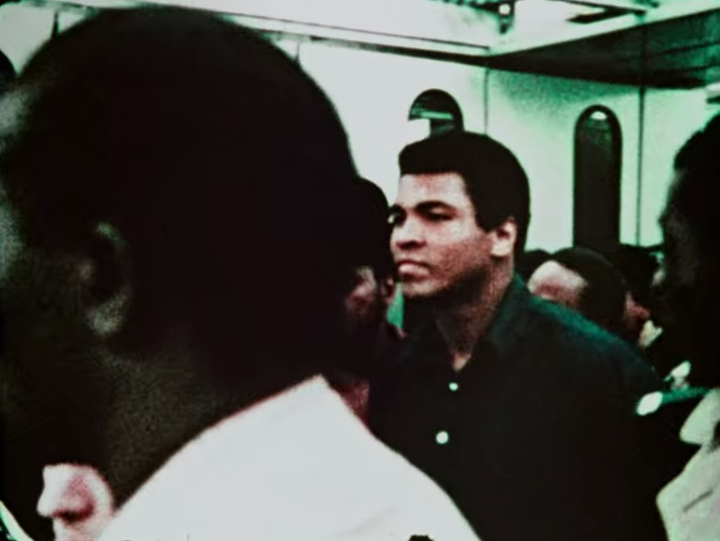 How it starts: In footage from a 1978 interview in Chicago, Muhammad Ali speaks about his refusal to fight in the Vietnam War.
Ali explains that the Vietnamese people haven't wronged him, unlike Americans who have a long history of racism toward Black people. After referencing the use of racist slurs, Ali talks about the distinctions between the Vietnamese and white Americans.
"They never lynched me," Ali says. "They didn't put no dogs on me. They didn't rob me of my nationality."
The movie then cuts to archival footage of Black soldiers in the Vietnam War, while Marvin Gaye's "Inner City Blues (Make Me Wanna Holler)" plays.
Notable cast: Chadwick Boseman, Norm Lewis, Delroy Lindo, Jonathan Majors, Clarke Peters and Isiah Whitlock Jr.
Runtime: 2 hours, 34 minutes
Bonus: Lee spoke about the movie with a YouTube channel called BlackTree TV. Watch below.
Premise: In this mystery thriller directed by David Fincher, reporters at the San Francisco Chronicle investigate the serial killer who called himself "Zodiac" in cryptic letters to the newspaper.
A cartoonist at the paper becomes obsessed with the case and trades information with a local law enforcement officer.
Setting: San Francisco Bay Area in the late 1960s and early 1970s
Netflix descriptors: "Slow burn," "dark" and "suspenseful"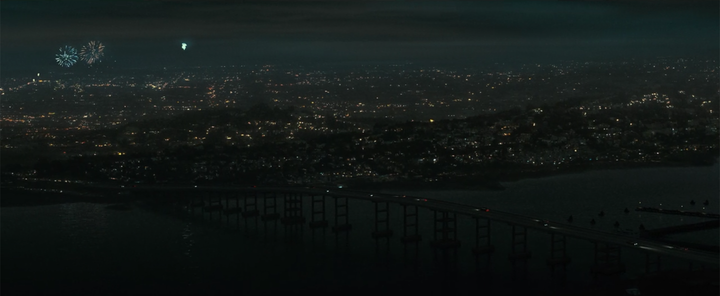 How it starts: The song "Easy to Be Hard" by Three Dog Night plays over the production logo still photos.
The words, "What follows is based on actual case files," appear on a black screen. After this, the movie pivots to its first shot, an overhead of Vallejo, California, in the San Francisco Bay Area. Fireworks explode over the city.
The first line of "Easy to Be Hard" is heard over the fireworks: "How can people be so heartless?"
Notable cast: Robert Downey Jr., Jake Gyllenhaal and Mark Ruffalo
Runtime: 2 hours, 37 minutes
Bonus: Indie Film Hustle made a breakdown of Fincher's directorial flourishes in the movie.
Premise: In this coming-of-age drama/comedy, a high school senior longs to leave the sleepy city of Sacramento, California, and live in a "city with culture." She wishes to attend New York University.
While repeatedly expressing her desire to leave, she still dates and has a part-time job. She comes to realize how much she loves hanging with her best friend and that leaving Sacramento would also mean a loss of something.
The movie earned five Academy Award nominations, including Best Picture.
Setting: Sacramento in the early 2000s
Netflix descriptors: "Offbeat," "understated" and "dramedy"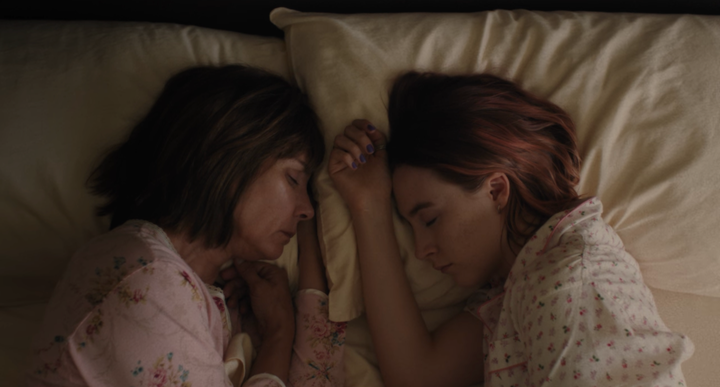 How it starts: The sound of birds chirping plays over an epigraph from Joan Didion: "Anybody who talks about California hedonism has never spent a Christmas in Sacramento."
The first shot shows Christine "Lady Bird" McPherson and her mother sleeping face-to-face in bed.
Notable cast: Timothée Chalamet, Beanie Feldstein, Lucas Hedges, Tracy Letts, Laurie Metcalf and Saoirse Ronan
Runtime: 1 hour, 34 minutes
Bonus: A24 created this "official featurette" of behind-the-scenes footage and interviews.
Other Netflix highlights:
All the movies that have joined Netflix this month so far:
"Act of Valor"
"All Dogs Go to Heaven"
"Bad News Bears"
"The Boy"
"Cape Fear"

"The Car" (1977)

"Cardcaptor Sakura: Clow Card"

"Cardcaptor Sakura: Sakura Card"
"Casper"
"Clueless"

"The Disaster Artist"

"E.T. the Extra-Terrestrial"
"The Healer"

"The Help"

"Inside Man"

"The Lake House"

"Lust, Caution"
"Observe and Report"
"Priest"

"The Queen"

"The Silence of the Lambs"
"Starship Troopers"

"Twister"

"V for Vendetta"
"Walk Hard: The Dewey Cox Story"
"West Side Story"
"You Don't Mess with the Zohan"
"Zodiac"
"Killing Gunther"
"Lady Bird"
"Spelling the Dream" (Netflix Documentary)
"Choked: Paisa Bolta Hai" (Netflix Film)
"The Last Days of American Crime" (Netflix Film)
June 12
"Da 5 Bloods" (Netflix Film)
June 13
"Baby Mama"
"Charlie St. Cloud"
"The Darkness"
"Frost/Nixon"
"An Evening with Beverly Luff Linn"
"Father Soldier Son" (Netflix Documentary)
"Feel the Beat" (Netflix Film)
"Lost Bullet" (Netflix Film)
"One-Way To Tomorrow" (Netflix Film)
"Wasp Network" (Netflix Film)
"Athlete A" (Netflix Documentary)
"Nobody Knows I'm Here / Nadie sabe que estoy aquí" (Netflix Film)
"Eurovision Song Contest: The Story of Fire Saga" (Netflix Film)
"Straight Up"
Popular in the Community