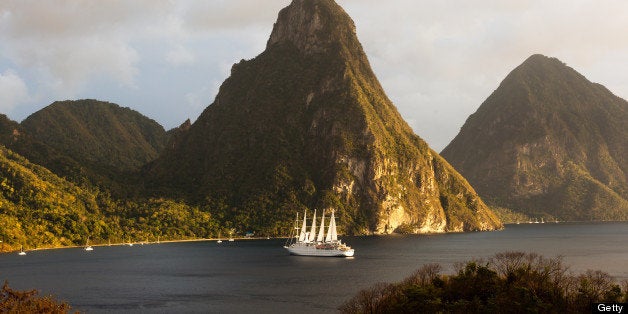 With family members often separated by thousands of miles, summer can be a great time to bring everyone together for a multi-generational vacation. Trips that include three or even more generations need to have activities that will appeal just as much to a toddler as they will to a great-grandmother. Below is a list of a few of the top destinations and retreats that offer something for everyone.
1. St. Lucia
St. Lucia has gorgeous beaches, just like other Caribbean islands, but it also has the incredible volcanic cones of the Petit Piton and Gros Piton towering out of a blue ocean. The fitter members of your party will want to do some hiking and climbing, while the less-fit ones might want to check out one of the island's many spas. The island offers a wide array of activities, everything from yoga to golf to scuba diving. You can also pack your skin with the medicinal mud of Sulfur Springs. I tried a few of the guided hikes up the pitons here and -- although challenging -- the views at the top are spectacular. I really loved this island because it's so completely different from everything else in the Caribbean.
One resort you might want to try is The BodyHoliday, which boasts a long list of holistic and sporty activities, as well as a stunning spa.
2. Jackson Hole, Wyoming
Who wouldn't want to go here? There are dozens of art galleries in Jackson Hole, wonderful restaurants, paragliding for the more adventurous folks in your group (my three kids did this) and Yellowstone National Park at your doorstep. Established in 1872, Yellowstone is the first and oldest national park in the world, covering nearly 3,500 square miles of northwestern Wyoming as well as parts of Idaho and Montana. Yellowstone's South Entrance is about 90 miles north of the town of Jackson.
One place that's fun for all ages is Spring Creek Ranch Jackson Hole, a mountain retreat with amazing views of the Teton Mountains. The ranch offers chuck wagon dinners, unobstructed stargazing and whitewater rafting in the nearby Snake River.
3. Malta
For something completely different, try Malta, a Mediterranean island south of Sicily. Many may know Malta as the place where President Franklin Roosevelt and British Prime Minister Winston Churchill met before heading off to Yalta for their summit with Soviet leader Joseph Stalin. But a few years back it was also where Queen Elizabeth and Prince Philip celebrated their 60h wedding anniversary. (I celebrated my 17th anniversary here.) Kids will enjoy swimming and diving while grandparents will enjoy the National War Museum that houses photographs and memorabilia from World War II. At just one-tenth the size of Rhode Island, this island is incredibly easy to navigate, especially since most everyone speaks English.
If you want to splurge, the five-star Grand Hotel Excelsior is stunning. It offers great views of the harbor and a lovely spa.
4. Aruba
Everybody seems to be going to Aruba and with good reason. There's the typical swimming, snorkeling, waterskiing, kite surfing and parasailing available throughout much of the Caribbean. But Aruba is one of the Dutch "ABC Islands" of Aruba, Bonaire and Curacao that are outside the hurricane belt so there's never a worry you'll be caught up in a massive storm. There's also plenty of other things besides the beach to keep everyone entertained, everything from casinos to Donkey Sanctuary Aruba (my personal favorite) to the Aruba Ostrich Farm.
Some friends stayed at the Hyatt Regency and were raving about it. For kids, there's the Camp Hyatt Watapana. For parents and grandparents there's yoga, a fitness center and even poolside bingo.
5. Charleston, South Carolina
My mother-in-law lives in Charleston and it's one of our favorite places on the planet. When people think of Charleston, they typically think of the historic district, which you can tour by foot or via horse-drawn carriage. And, most definitely, it's spectacular. But Charleston also boasts miles and miles of some of the prettiest white sandy beaches you'll ever see. Additional perks include locally owned seafood restaurants and an abundance of Southern politeness.
If you go, check out Wild Dunes on the Isle of Palms or a beach rental on Kiawah Island. Both offer nature tours, kayaking, boating, cycling, crabbing, fishing and just about anything else you can imagine. And don't forget the aquarium and Fort Sumter. And when it comes to restaurants? Make a stop at the Boathouse -- on the water and fun for kids and adults alike.
Have your own vacation picks? Let us know about them in the comments.
Before You Go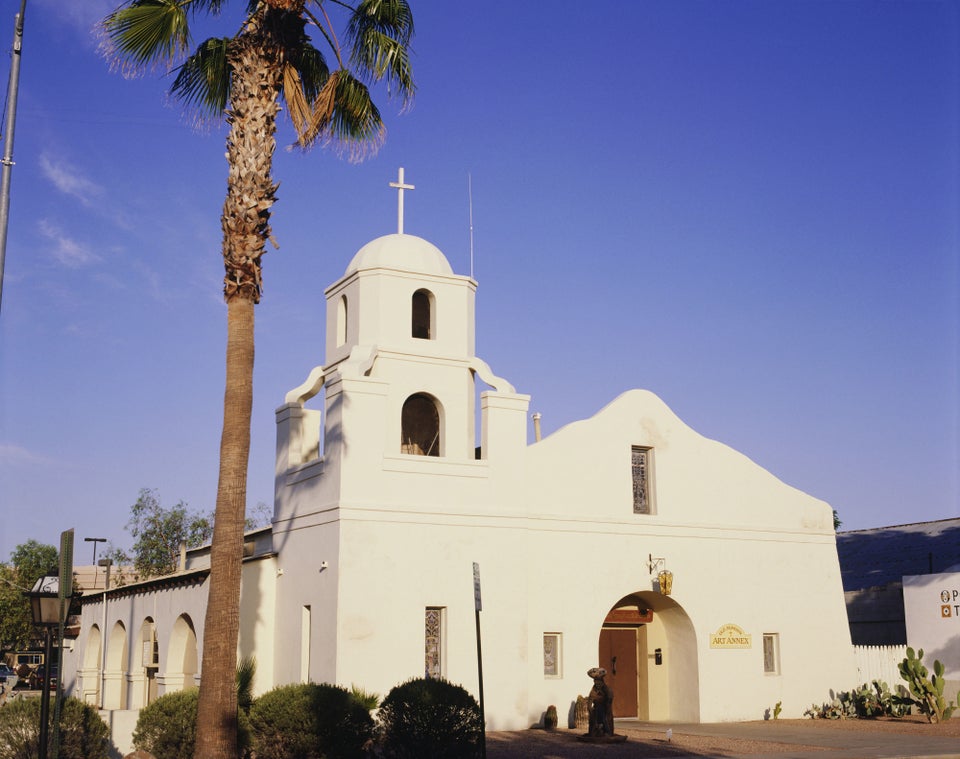 Great Cities To Rent A Vacation Home
Popular in the Community