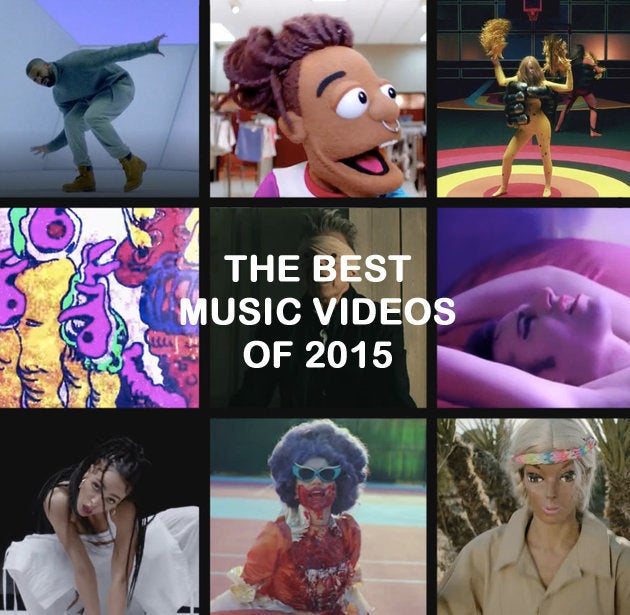 Get ready to waste an hour or four, because today we're bringing you the 25 most delicious, innovative and bizarre music videos of 2015.
We've combed the Internet for the best combinations of sight and sound -- music videos with the rare ability to transport us from a YouTube page to a self-contained world for a brief and wondrous three-minute trip.
Enjoy our picks for the 25 best music videos of 2015, in no particular order, and let us know what we missed in the comments.
1. Bjork, "Stonemilker"
Best three-dimensional, virtual reality experience.
2. Courtney Barnett, "Dead Fox"
Best animals experiencing road rage.
3. Donnie Trumpet & the Social Experiment, "Sunday Candy"
Best ode to high school thespians.
4. Dan Deacon, "When I Was Done Dying"
Best animated mental meltdown.
5. Lana Del Rey, "High by the Beach"
Best sad girl seeking revenge.
6. Sleater-Kinney, "A New Wave"
7. Tinashe, "All Hands On Deck"
Best choreography to practice in your bedroom.
8. Shamir, "Call It Off"
Best muppet shopping spree.
9. Jenny Lewis, "She's Not Me"
10. QT, "Hey QT"
Best hallucinogenic advertisement.
11. Sia, "Elastic Heart"
Best Maddie Ziegler being Maddie Ziegler.
12. Grimes, "Flesh Without Blood/Life in the Vivid Dream"
Best costume party of one.
13. Drake, "Hotline Bling"
14. Peaches, "Rub"
Best gnarly feminist fantasy.
15. David Bowie, "Blackstar"
16. Kendrick Lamar, "Alright"
17. Tame Impala, "The Less I Know The Better"
Best use of ribbon dancing.
18. Adanowsky, "Would You Be Mine"
Best sex with harpist present.
19. Missy Elliot, "WTF (Where They From)"
Best disco ball ensemble.
20. Father John Misty, "
The Night Josh Tillman Came To Our Apartment"
Best love scene between two Father John Mistys.
21. M.I.A., "Borders"
22.
Shabazz Palaces, "Forerunner Foray"
Best kaleidoscopic cosmos.
23. FKA twigs, "
M3LL155X"
Best cinematic creep out.
24. Hozier, "Take Me To Church"
25. Rihanna, "Bitch Better Have My Money"
Best reason to pay Rihanna back.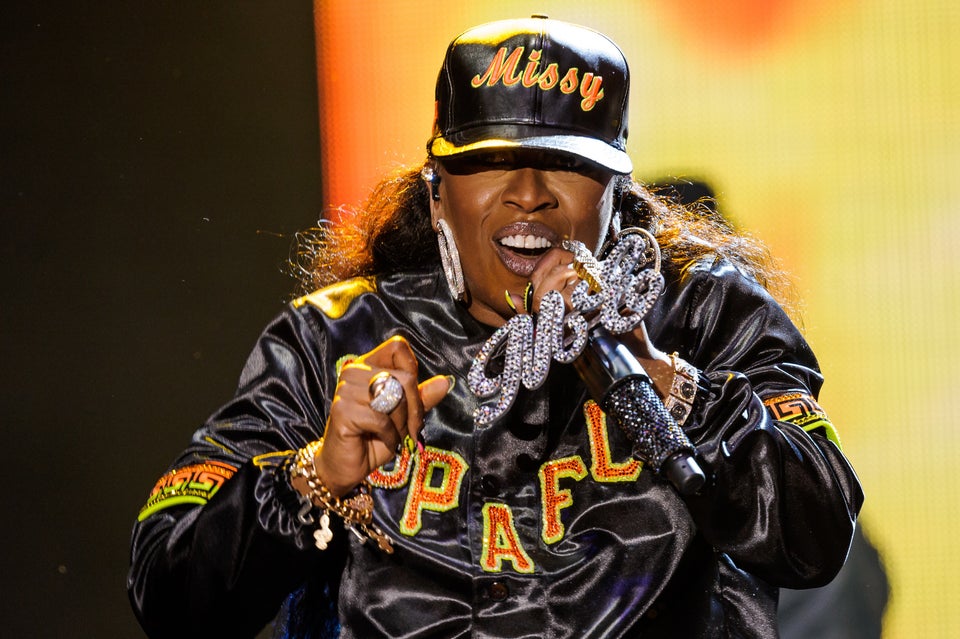 15 One-Of-A-Kind Missy Elliott Music Videos Everyone Loves