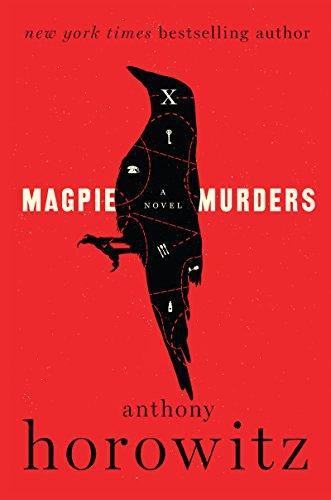 Magpie Murders by Anthony Horowitz
"Fans who still mourn the passing of Agatha Christie, the model who's evoked here in dozens of telltale details, will welcome this wildly inventive homage/update/commentary as the most fiendishly clever puzzle—make that two puzzles—of the year." A preternaturally brainy novel within a novel that's both a pastiche and a deconstruction of golden-age whodunits. Read full book review.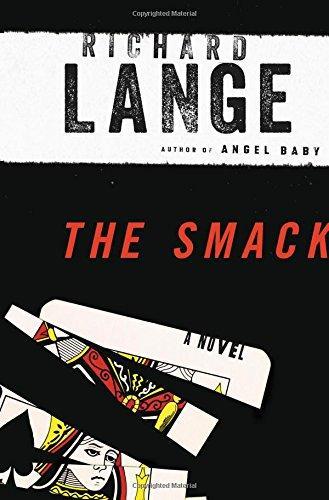 The Smack by Richard Lange
"In this breezy page-turner, Lange shows off his uncommon ability to combine toughness and tenderness." Down-on-his-luck grifter Rowan Petty is talked into taking part in an iffy get-rich scheme by Dandy Don, an ex-con in Reno, only to be set up for a fall. Read full book review.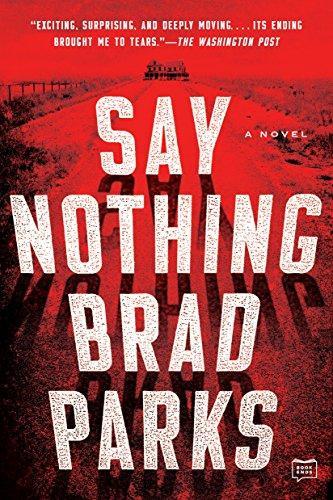 Say Nothing by Brad Parks
"The nerve-shredding never lets up for a minute as Parks picks you up by the scruff of the neck, shakes you vigorously, and repeats over and over again till a climax so harrowing that you'll be shaking with gratitude that it's finally over." A Virginia judge's 6-year-old twins are kidnapped by someone who wants to influence an important ruling he's soon to make—and doesn't mind putting him through the emotional wringer in the process. Read full book review.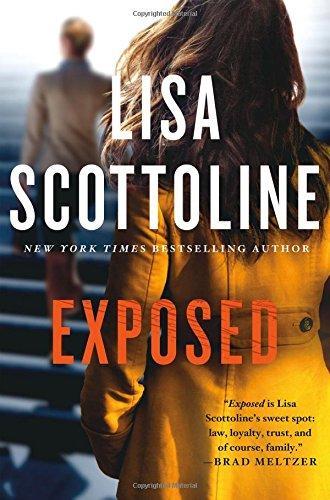 Exposed by Lisa Scottoline
"Despite some overheated damsel-in-distress complications toward the end, a stellar demonstration of the proposition that although it can't bring back the dead, "justice was still the best consolation prize going." The final curtain will find you cheering, and Scottoline will have earned every hurrah." Rosato & DiNunzio, Philadelphia's most drama-ridden law firm (Damaged, 2016, etc.), faces perhaps its most dramatic episode ever when it's threatened from both outside and in. Read full book review.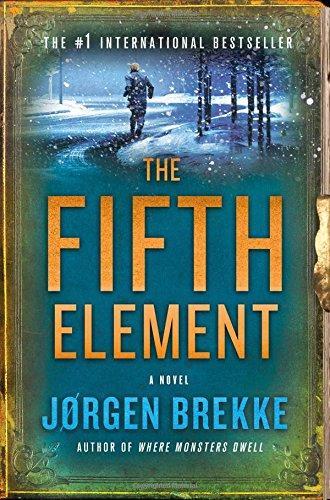 The Fifth Element by Jørgen Brekke
"The intricately linked plotlines will appeal to puzzle fans. But it's Brekke's prodigious powers of invention, his ability to keep coming up with unforgettable characters and indelible episodes, that lift this above his own earlier work and most of the heavy Nordic competition." Forgoing the historical excursions that tangled the first two cases of Trondheim's Inspector Odd Singsaker (Dreamless, 2015, etc.), Brekke mingles the immediate past, present, and future to produce an even more tangled, but deeply rewarding, tale. Read full book review.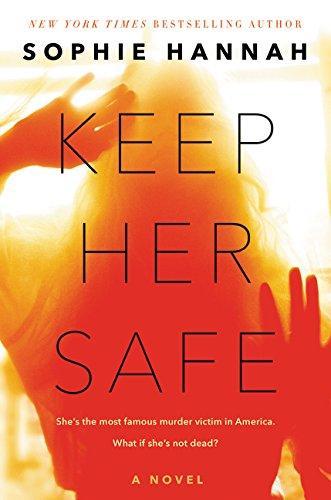 Keep Her Safe by Sophie Hannah
"Hannah (Closed Casket, 2016, etc.) continues her quest to identify all the reassuring certitudes mystery novels take for granted and demonstrate how much fun it is to toss them overboard. There's no point in objecting to the coincidences and implausibilities required to launch this brilliant nightmare: resistance is futile." Overwhelmed by complications arising from her unplanned third pregnancy, a Hertfordshire housewife flees her home for the comforts of an upscale Arizona resort and lands smack in the middle of a fictionalization of the JonBenét Ramsey case, which quickly swallows her up. Read full book review.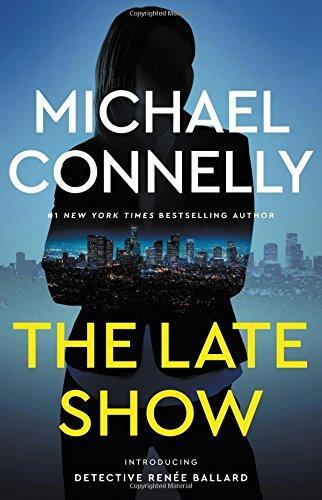 The Late Show by Michael Connelly
"More perhaps than any of Connelly's much-honored other titles, this one reveals why his procedurals are the most soulful in the business: because he finds the soul in the smallest details, faithfully executed." The 30th novel by the creator of Harry Bosch (The Wrong Side of Goodbye, 2016, etc.) and the Lincoln Lawyer (The Gods of Guilt, 2013, etc.) introduces an LAPD detective fighting doggedly for justice for herself and a wide array of victims. Read full book review.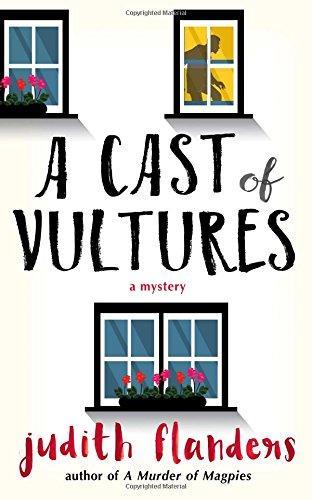 A Cast of Vultures by Judith Flanders
"The highlights of the third in this marvelous and often amusing series (A Bed of Scorpions, 2016, etc.) are neighborhood characters who are a basket of enjoyables and a complex and brainy heroine." A missing neighbor, a series of fires, and turmoil at work are just the start of Samantha Clair's problems. Read full book review.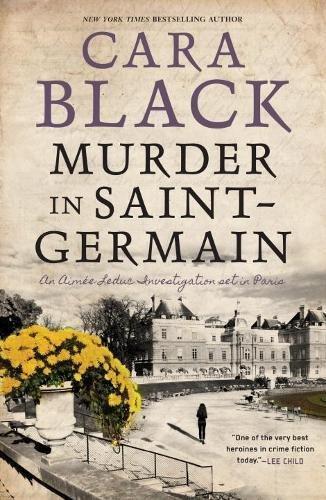 Murder in Saint-Germain by Cara Black
"Black's detective is hitting her post-pregnancy stride, bringing up bébé while battling the bad guys with the best of them." A job at the École des Beaux-Arts and a search for a Serbian lowlife combine to lead Aimée Leduc (Murder on the Quai, 2016, etc.) through the upscale part of Paris' Left Bank. Read full book review.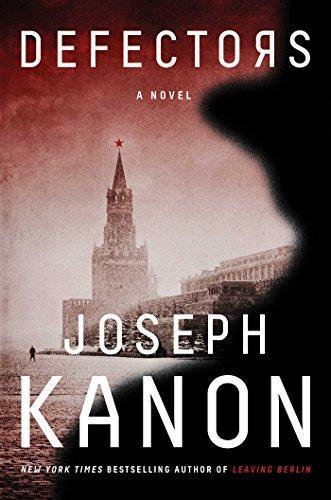 Defectors by Joseph Kanon
"A blend of Spy vs. Spy and sibling vs. sibling (not since le Carré's A Perfect Spy has there been a family of spooks to rival this one), Kanon reaffirms his status as one of the very best writers in the genre." In 1949, CIA agent Frank Weeks was exposed as a Communist spy and defected to the Soviet Union. A dozen years later, his brother, Simon, a publisher, gets into deep trouble when he travels to Moscow to work on Frank's memoir. Read full book review.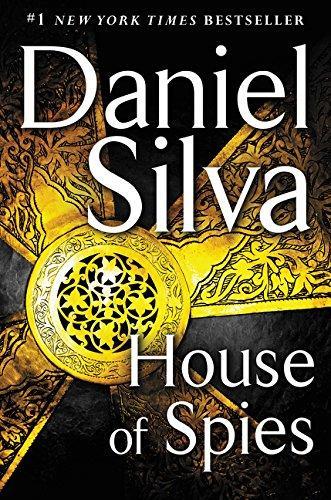 House of Spies by Daniel Silva
"Another chilling glimpse inside global terror networks from a gifted storyteller." Gabriel Allon is back in the field. Read full book review.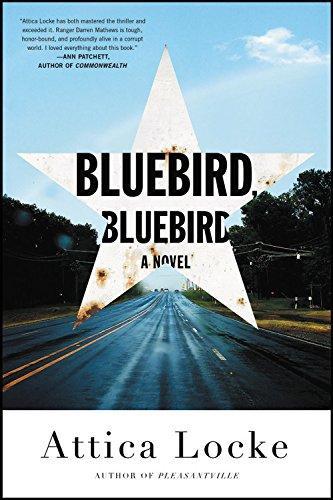 Bluebird, Bluebird by Attica Locke
"Locke, having stockpiled an acclaimed array of crime novels (Pleasantville, 2015, etc.), deserves a career breakthrough for this deftly plotted whodunit whose writing pulses throughout with a raw, blues-inflected lyricism." What appears at first to be a double hate crime in a tiny Texas town turns out to be much more complicated—and more painful—than it seems. Read full book review.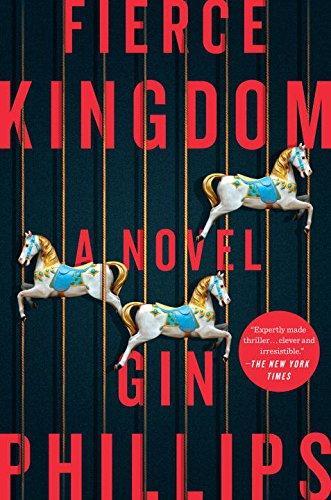 Fierce Kingdom by Gin Phillips
"Poignant and profound, this adrenaline-fueled thriller will shatter readers like a bullet through bone." A deadly game of hide-and-seek is set inside a darkened menagerie. Read full book review.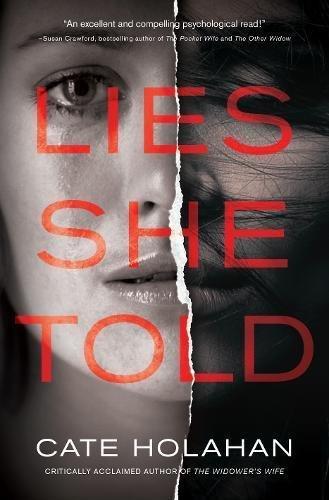 Lies She Told by Cate Holahan
"Holahan (The Widower's Wife, 2016, etc.) spins a suffocating double nightmare that provides compelling support for her heroine's rueful article of faith: "To be a writer is to be a life thief."" Granted exactly one month to write her way back into her editor's good graces, a spinner of romantic suspense hatches a plot with unnerving echoes of her own troubled life. Read full book review.
Related
Popular in the Community