Netflix had a relatively underwhelming month of new shows this April, especially in comparison to March.
The only show that seemed to fully enter the cultural zeitgeist was "Lost in Space," which largely earned middling or lackluster critical reviews. A couple of foreign imports that previously aired overseas ― "Charité" and "The Letdown" ― are fine, but ultimately not must-watches. "Fastest Car" is great for car enthusiasts, but doesn't have much to offer for those who aren't.
The only truly great new show is also only "new" if you squint your eyes. "Chef's Table: Pastry" is the first season of the "Chef's Table" series to focus solely on dessert creators. I'm counting it as a new show in this new show roundup even though Netflix categorizes it as just another season of the original series. Still, the "Chef's Table" series is now a well-oiled machine and so it shouldn't surprise viewers that these new episodes are so compelling.
In any case, April was pretty underwhelming. March was jam-packed with quality new shows like "Collateral" and "Wild Wild Country," the latter of which even got a "Saturday Night Live" parody! Even returning projects like "Love," "Jessica Jones" and "A Series of Unfortunate Events" were truly great in March. What happened?!
You could basically take a break from Netflix these last few weeks and not miss much. And nobody wants that. It's still cold in much of the country somehow. Snow is still falling on America in areas that shouldn't be getting snow. A solid Netflix lineup to sate our bottomless well of binge-watching capacity would have been greatly appreciated. 
You can watch the trailers for the April shows that were kind of, sort of worth your time this month below. And if you want to stay informed on what's joining Netflix on a weekly basis, make sure to subscribe to the Streamline newsletter.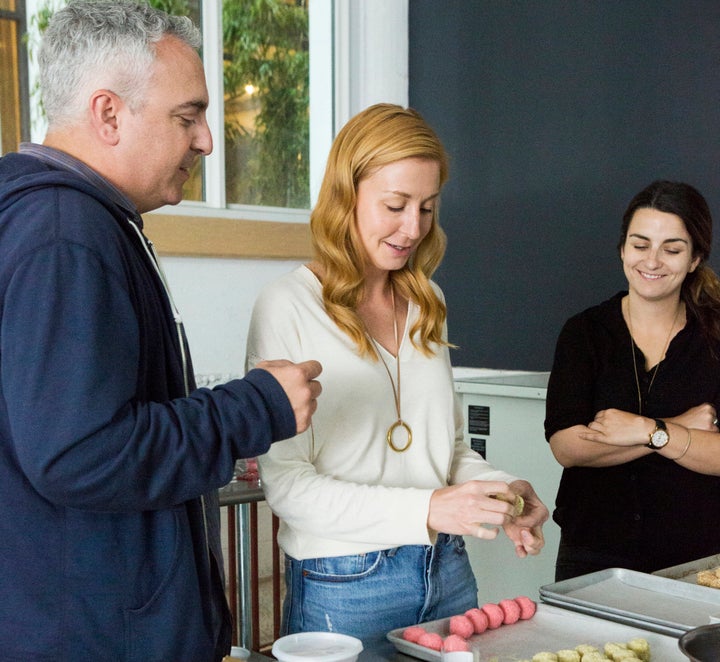 This is part of Streamline, HuffPost's weekly recommendation service for streaming shows and movies. Every Saturday, Streamline ranks the best shows to watch online, including a specific focus on Netflix.
1. "Chef's Table: Pastry"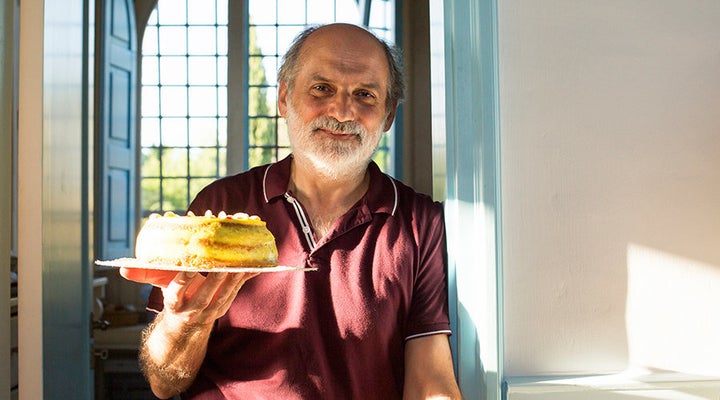 Release Date: April 13, 2018
Premise: A continuation of the popular "Chef's Table" series that solely focuses on people who are very good at making desserts. "Chef's Table" episodes always have a compelling blend of biographical information about the highlighted creators interspersed with plentiful shots of beautiful food.
As a former New Yorker, I was excited to watch the profile of Milk Bar Bakery's creator, Christina Tosi. I'd walked by her stores' pink neon "milk" signs many a time and was compelled to stop in fairly often.
Runtime: Four episodes of approx. 45 minutes.
2. "Lost in Space"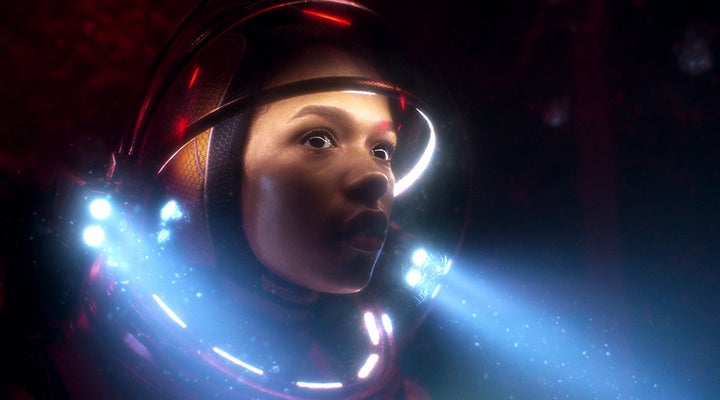 Release Date: April 13, 2018
Premise: A family of space colonizers crash-land on a mysterious planet and then have to figure out how to survive. A reboot of the zany show from the 1960s that's far more grounded than its inspiration. Even though that ground is a strange planet.
This is perhaps the most popular show Netflix released this month. "Lost in Space" ultimately didn't live up to its high expectations though. This is still a very solid show with truly beautiful special effects and backdrops. But despite the wild premise and the inherently interesting setting, this reboot is somehow still pretty boring.
Runtime: 10 episodes of approx. 60 minutes.
3. "Charité"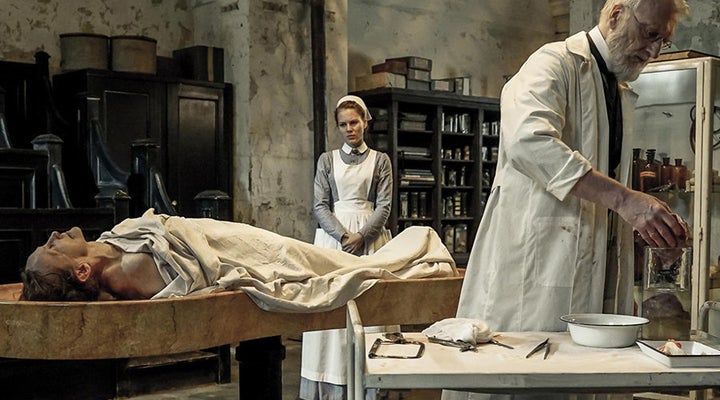 Release Date: April 19, 2018
Premise: A woman living in late 19th-century Berlin tries to become a doctor, then a heavily male-dominated profession. As she works as a nurse in the reputable Charité hospital, she slowly befriends the talented doctors working there and learns firsthand how to treat the illnesses of the day.
This is a German show from 2017, one of several Netflix has recently imported` and marked as a U.S. Netflix Original. It seems to have been received overseas — lead actress Alicia von Rittberg won a Bambi Award for Best Actress for her work in this series. Honestly, I'd never heard of the Bambi Awards before reading up on this show, but apparently those are the oldest media awards in Germany and fairly prestigious. If you're wondering, the name is a reference to the famous deer. Congrats to von Rittberg!
Runtime: Six episodes of approx. 50 minutes.
4. "The Letdown"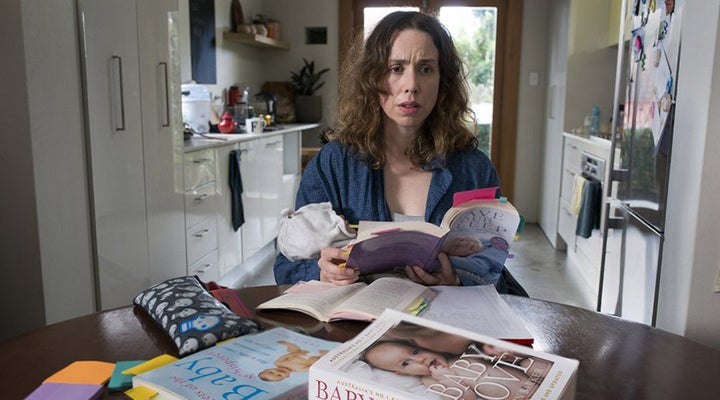 Release Date: April 21, 2018
Premise: This is a comedy from Australia that focuses on the struggles that befall a new mother. It's a story that doesn't often get told in such depth, let alone with such solid comedic writing.
When it aired on Australia's ABC channel (not related to the American ABC) in late 2017, "The Letdown" earned quite a bit of praise for its mix of relatable storylines with funny moments. This said, it's both not the funniest nor most authentic-feeling show out there, but it's still worth checking out if the subject matter appeals to you specifically.
Runtime: Seven episodes of approx. 30 minutes.
Here's an extended clip...
5. "Fastest Car"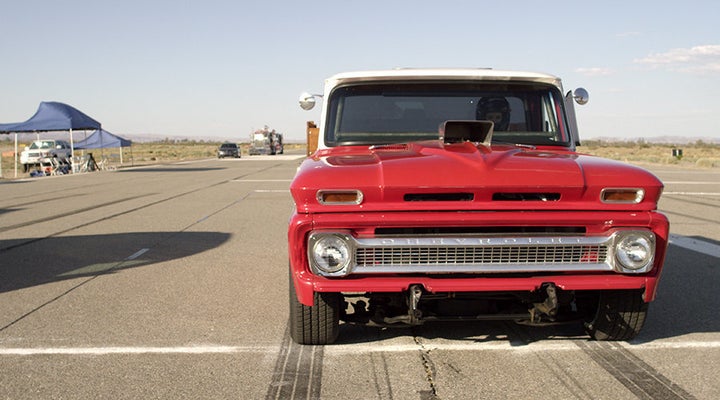 Release Date: April 6, 2018
Premise: Teams try to rework forgotten old cars so that they can go faster than expensive new ones. The show definitely has plenty of fancy and wacky cars going real fast. But "Fastest Car" also spends much time telling the human stories of the people behind the cars.
For car enthusiasts, this is definitely a worthwhile watch. It's probably not broad in scope enough to have truly mass appeal though. 
Runtime: Eight episodes of approx. 45 minutes.
REAL LIFE. REAL NEWS. REAL VOICES.
Help us tell more of the stories that matter from voices that too often remain unheard.