Netflix is doing things a bit different in April.
Instead of debuting many original shows throughout the month, the streaming service is adding far more movies. Remember back in March when the stellar shows "Collateral," "Marvel's Jessica Jones" and "Love" all debuted new episodes in the same week? There's nothing like that this month.
Personally, I'm most excited for the movie "6 Balloons" and the two docuseries, "Chef's Table: Pastry" and "Bobby Kennedy for President." It's hard to top March's hit docuseries "Wild Wild Country," which you should really be sure to watch if you haven't already, but I'm definitely still looking forward to these new projects.
The one high-profile fiction show, "Lost in Space," has already been getting buzz as the trailers have been streamed millions of times. The show, with a beautifully crafted sci-fi setting, certainly looks impressive.
I also feel compelled to share with you that a show called "The Boss Baby: Back in Business" will join Netflix on April 6. I was not aware that The Boss Baby had gone out of business, but now the business is apparently back.
Watch the trailers for all the shows and movies below. And if you want to stay informed on what's joining Netflix on a weekly basis, make sure to subscribe to the Streamline newsletter.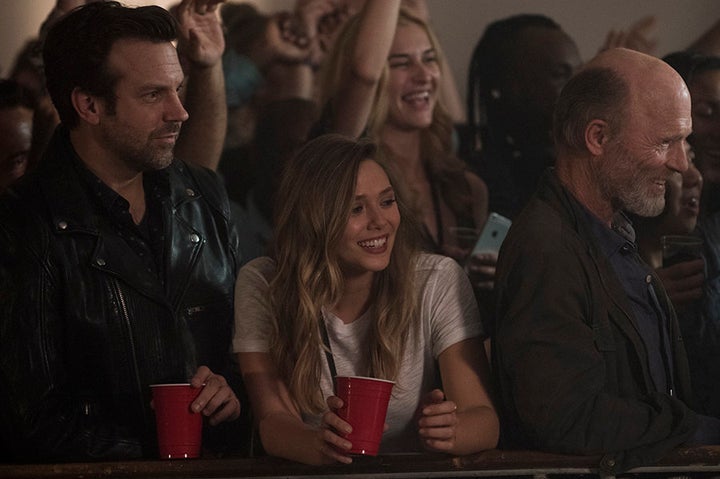 This is part of Streamline, HuffPost's weekly recommendation service for streaming shows and movies. Every Saturday, Streamline ranks the best shows to watch online, including a specific focus on Netflix.
"6 Balloons"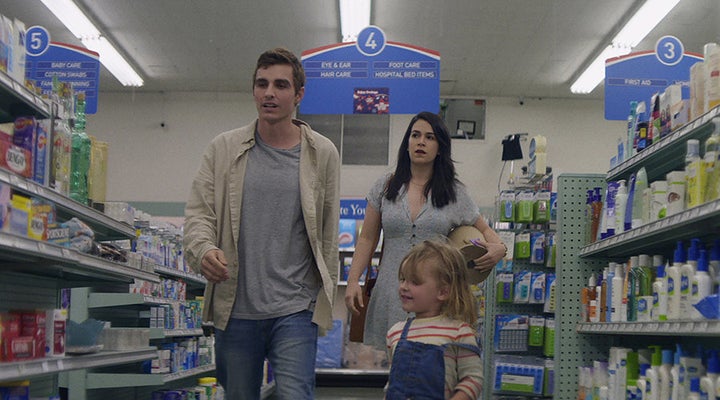 Premise: A woman tries to help her brother overcome an addiction to heroin and simultaneously save his young daughter.
Runtime: 1 hour, 14 minutes
"Seth Rogen's Hilarity for Charity"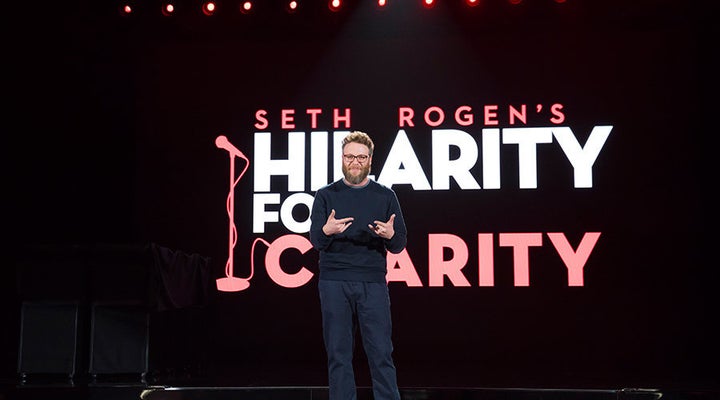 Premise: Seth Rogen hosts a comedy event to raise awareness about Alzheimer's.
"Chef's Table: Pastry"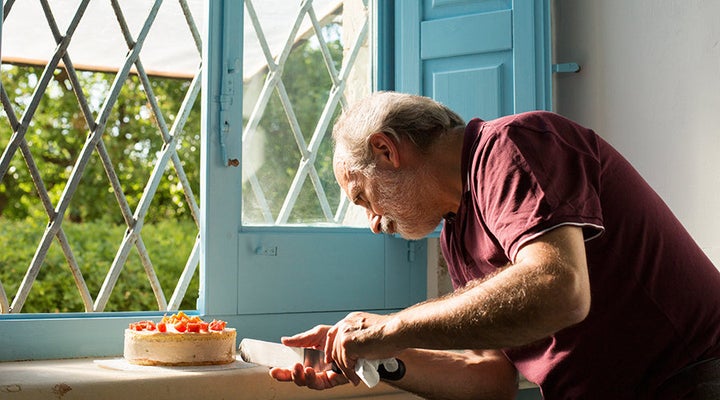 Premise: A continuation of the "Chef's Table" series with a focus on talented pastry chefs around the world.
Runtime: 4 episodes of approx. 50 minutes
"Come Sunday"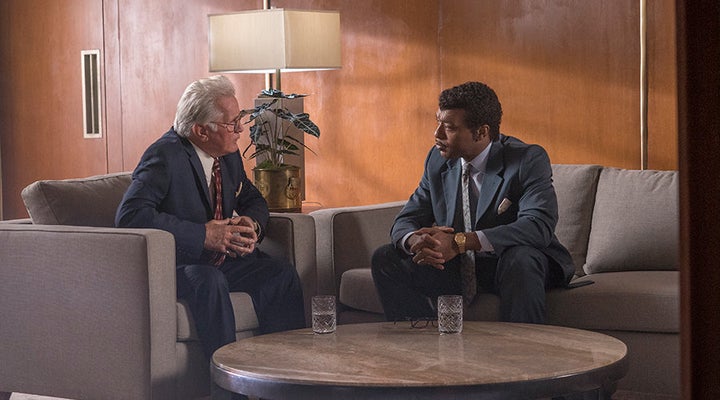 Premise: A famous pastor has a crisis of faith and has to decide whether to keep his job or follow his new path.
Runtime: 1 hour, 46 minutes
"Lost in Space"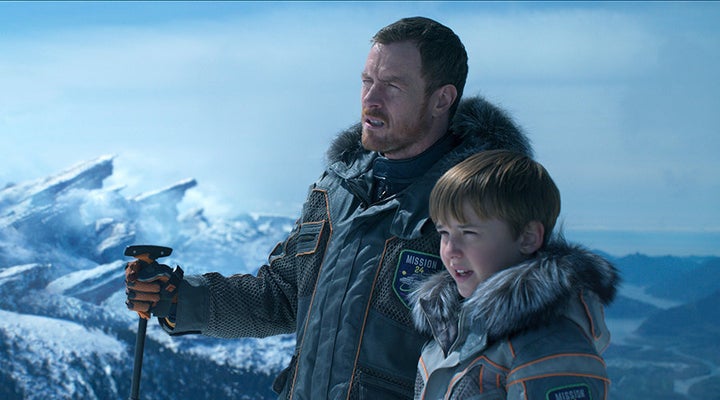 Premise: A family has to figure out how to survive on an alien planet they didn't expect to move to.
Runtime: 10 episodes of approx. 60 minutes
"Kodachrome"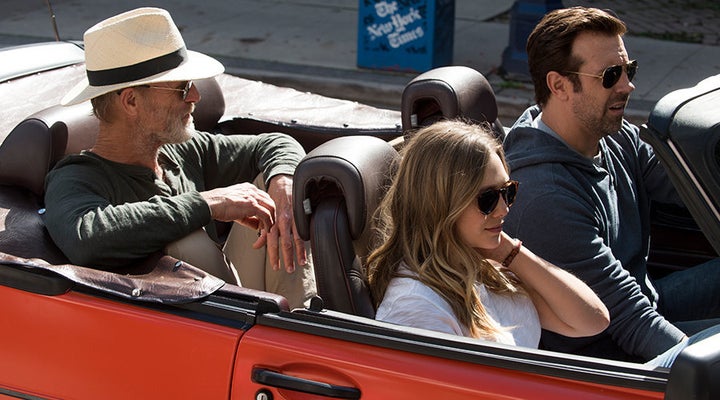 Premise: A father and son reconnect while taking a road trip to develop Kodak's Kodachrome film.
Runtime: 1 hour, 40 minutes
"Bobby Kennedy For President"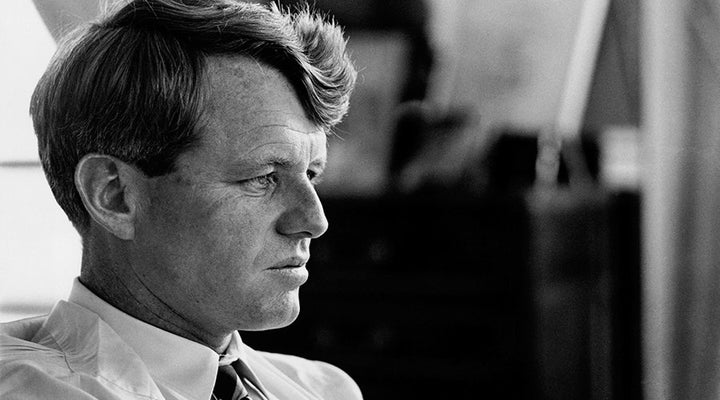 Premise: A look into Robert Kennedy's political rise and untimely end.
Runtime: 4 episodes of TBA length.
The trailer has yet to debut.
Honorable Mentions:
Premise: Teams try to build strange cars that can go faster than expensive models.
Documentary Release: April 6
Premise: Spiritual leader Ram Dass reflects on his life and shows off how he's spending his final days.
Premise: A battle-heavy focus on the ancient city.
"The Magic School Bus Rides Again"
Season 2 Release: April 13
Premise: Another edition of the delightful reboot for children.
Premise: An import from Australia that centers around a new mom.
Premise: This is an Adam Sandler and Chris Rock movie that looks pretty bad, but lots of people will probably watch for some reason.
Popular in the Community