Rather than heavily focusing on brand new content, Netflix is adding many new episodes of already beloved shows in June.
This seems to be the month of second seasons, as more than half of the highlighted shows below are on Season 2. There's some clever Netflix marketing going on, as two of these shows wrapped up "first seasons" only a couple months ago that consisted of just a handful of episodes.
Netflix could have easily considered these "two" seasons as one. But the streaming service is clearly trying to find a way to have the media write about these shows in more than one cycle... and that seems to be working.
Anyway, keep reading for the list of noteworthy shows that are known about so far. And if you want to stay informed on what's joining Netflix on a weekly basis, make sure to subscribe to the Streamline newsletter.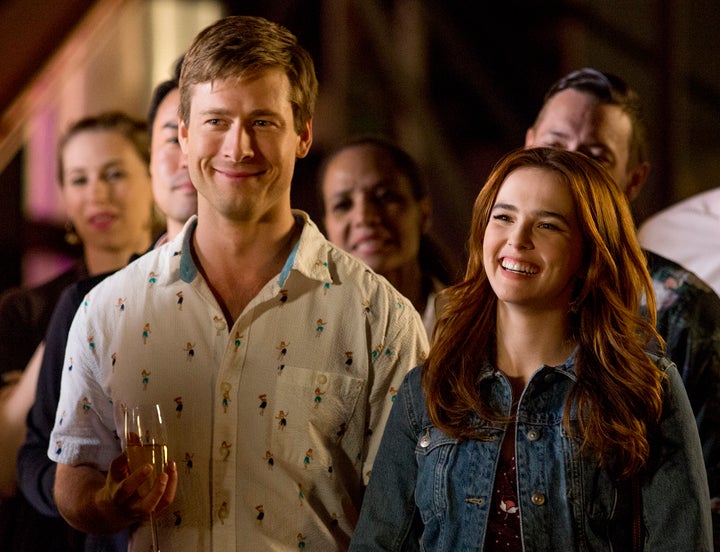 This is part of Streamline, HuffPost's weekly recommendation service for streaming shows and movies. Every Saturday, Streamline ranks the best shows to watch online, including a focus on Netflix.
"Sense8: The Series Finale"
Movie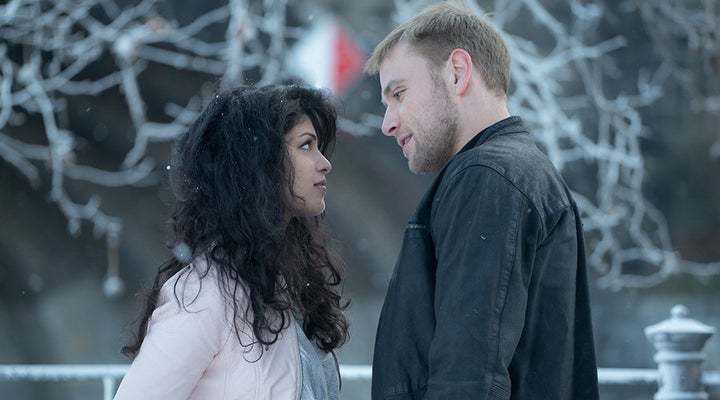 Release Date: June 8, 2018
Premise: A group of eight people across the world realize they're telepathically linked. Called sensates, they share both wisdom and emotions with each other. At first this is confusing to everyone involved, but then the group learns to work together.
This bonus episode is more about the challenges of having this gift and the enemies these sensates have to physically fight to stay together.
More About This: After Netflix canceled "Sense8," the show's fervent fan base made enough of an uproar to get the company to bring the show back from the dead. At least, sort of.
This is just a multi-hour special that will wrap up the series with a more purposeful ending.
The Wachowskis and J. Michael Straczynski created the show. 
Runtime: 2 hours, 31 minutes
Trailer:
"The Staircase"
Docuseries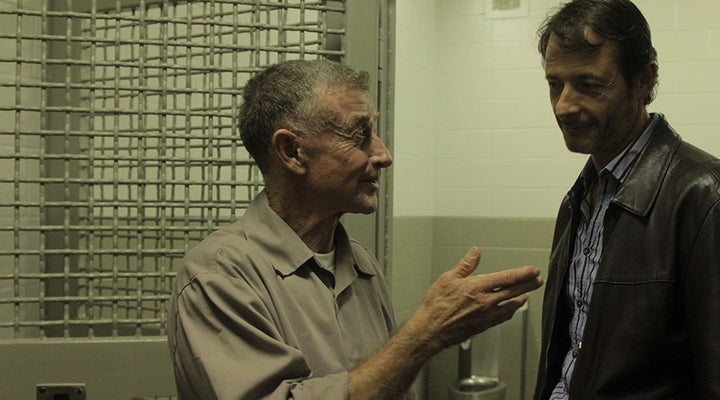 Release Date: June 8, 2018
Premise: An in-depth look at the storylines surrounding a potential murder. The show focuses on the trial of American crime novelist Michael Peterson, who faced accusations that he killed his second wife.
Peterson maintains that his wife fell down the stairs, while the prosecution tries to prove that the injuries on her body don't make sense under that scenario.
More About This: Parts of this series originally aired on other cable channels, starting in 2004. New developments in the case have occurred, so there are updates and new episodes debuting here, along with the initial series.
Runtime: 13 episodes of approx. 45 minutes
Trailer: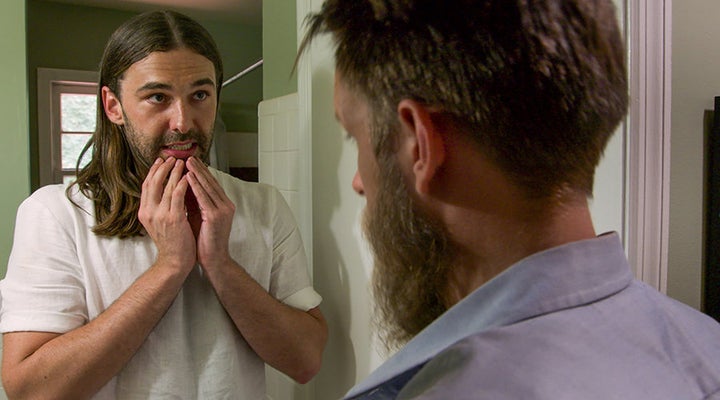 Release Date: June 15, 2018
Premise: Five queer men who are experts in their respective fields try to transform various individuals' lives for the better. This typically involves makeovers in style, beauty, home design, personality and kind-of-sort-of cooking. (The show tends to teach the most rudimentary cooking basics.)
Much of the focus is on transforming the lives of "real Americans," with the five urbanites essentially parachuting into Southern communities.
More About This: The cast filmed the second season at the same time as Season 1. As such, this might as well be considered Season 1, Part 2. If you liked the initial episodes, you'll probably like these too.
Runtime: Eight episodes of approx. 45 minutes
Trailer (sort of, it's a music video with Betty Who):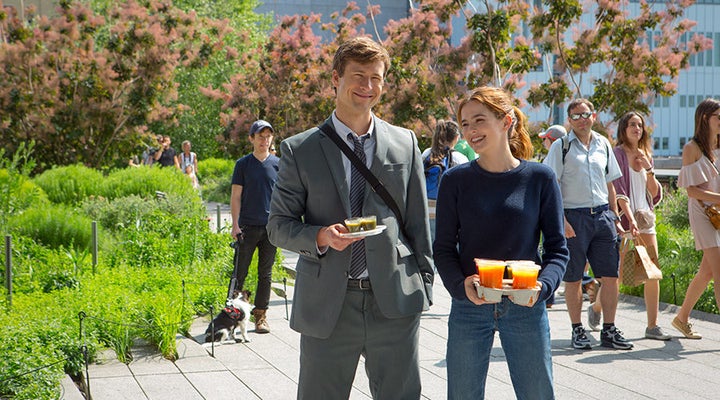 Release Date: June 15, 2018
Premise: Two overworked assistants in their 20s try to set their bosses up romantically. The two believe that if their bosses are dating, then they won't assign as much work, given their newfound happiness.
As you can expect, through the shenanigans of figuring out how to make two people fall in love, these two beautiful young people start having feelings for each other.
More About This: The movie has a cool cast. The two main characters are played by up-and-coming actors, Zoey Deutch and Glen Powell, who were in the 2016 Richard Linklater movie "Everybody Wants Some!!" That movie seems to have more and more of a cult status every year and it's nice to see two of the main actors show up together again in something else.
"Set It Up" also features Titus Burgess and Pete Davidson, and the two bosses are played by Lucy Liu and Taye Diggs.
Runtime: TBA
Trailer: 

"Marvel's Luke Cage"
Show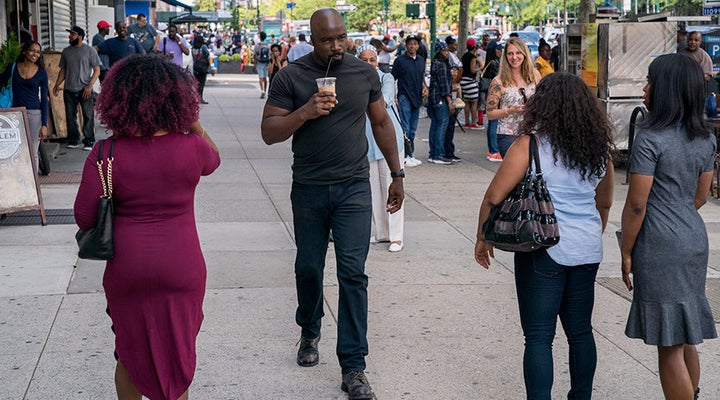 Release Date: June 22, 2018
Premise: A man, Luke Cage, gets super strength and unbreakable skin through an experiment gone awry. This allows him to fairly easily fight crime in his Harlem neighborhood. Cage is impervious to bullets, so the common criminal can't stop him. And as he takes down more and more criminals, Cage becomes a national sensation as well as a hometown hero.
Then another invincible seeming person challenges him and Cage must learn the limits of his strength.
More About This: This is part of Netflix's mini Marvel universe, along with the characters Jessica Jones, Daredevil and Iron Fist. Luke Cage appeared with these characters in the very popular "The Defenders" in late 2017.
Runtime: 13 episodes of approx. 55 minutes
Trailer: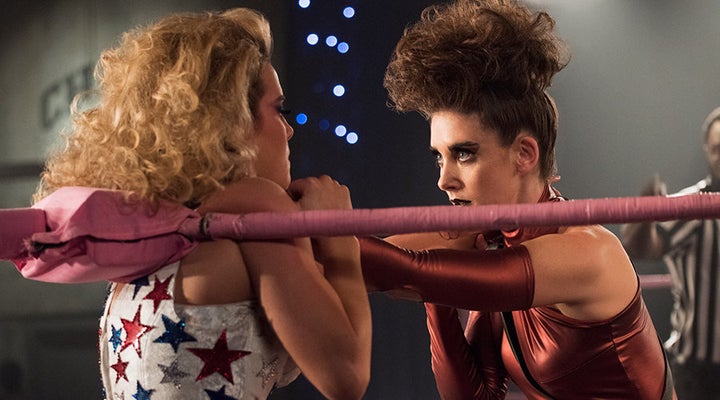 Release Date: June 29, 2018
Premise: This is based on the true story of the "Gorgeous Ladies of Wrestling" circuit from the 1980s. Along with the mega-rise of male-dominated professional wrestling entertainment with stars like Hulk Hogan and Ric Flair, this female league found niche success throughout America.
The show focuses on a struggling actress who finds a role as one of the wrestling stars.
More About This: One of the breakout 2017 Netflix shows, this has certainly been good for the careers of the two stars, Alison Brie and Marc Maron.
Runtime: 10 episodes of approx. 30 minutes
Trailer (sort of, it's a lip-sync with the cast):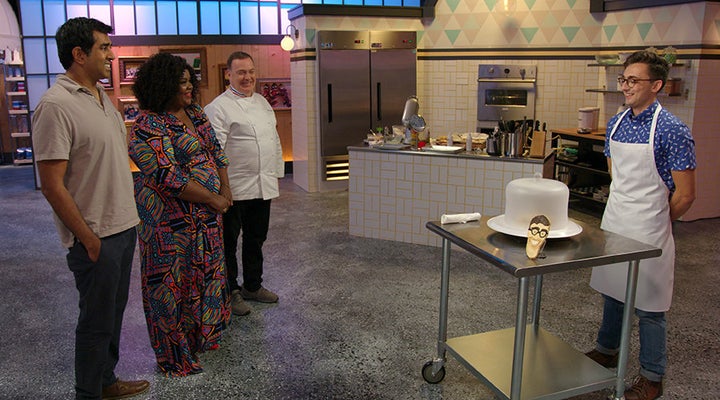 Release Date: June 19, 2018
Premise: Inexperienced bakers compete to try and recreate professionally made confections. This tends to end in hilariously terrible looking cakes.
The winners get $10,000.
The losers get mocked endlessly on social media, but all in good fun.
More About This: The first season debuted on March 9, so much like the "second season" of "Queer Eye" this month, this kind of just feels like part two of the first season. That's especially so in this case, as both seasons of "Nailed It!" are just six episodes.
Calling this a second season is definitely inventive marketing.
Runtime: 6 episodes of approx. 30 minutes
Trailer (from Season 1):
REAL LIFE. REAL NEWS. REAL VOICES.
Help us tell more of the stories that matter from voices that too often remain unheard.