The Netflix Highlight: "One Day at a Time," Season 3. The new season debuted on Feb. 8. Netflix appeared to be on the verge of canceling the series after the second season, but then a social media outcry helped save the show. So this is a welcome return on potentially borrowed time.
Premise: A sitcom about a Cuban-American family who stick together through various adversities. The mom is a veteran and recently divorced who leans on her own more traditional mother and a wacky neighbor to help raise her two children. The daughter proudly identifies as gay, while the son deals with the awkwardness of early puberty.
How excited should you be? To the fans who petitioned for a new season, this should be quite exciting. The show is explicitly about living on the margins, so survival in itself is a triumph. Critics have heaped much praise on this adaptation of an earlier Norman Lear show for its celebration of Cuban-American culture. The first episode of the new season also has a great cast of guest stars with Gloria Estefan and two "Brooklyn Nine-Nine" actresses, Stephanie Beatriz and Melissa Fumero.
Any reasons to be skeptical? Besides the rarely used cultural setting, this is a standard sitcom through and through, with predictable plots and lazy jokes that often reach groan-worthy lows. If run-of-the-mill sitcoms still make your skin crawl, you will find no joy here. The choice of subject matter deserves praise, but I wish it had a truly good script to match.
Will everyone be talking about this? It will probably get another round of critical attention, especially if Netflix does end up canceling the show after this season.
Read on for more recommendations and news from the week.
And if you want to stay up to date with what to watch on a weekly basis, subscribe to the Streamline newsletter .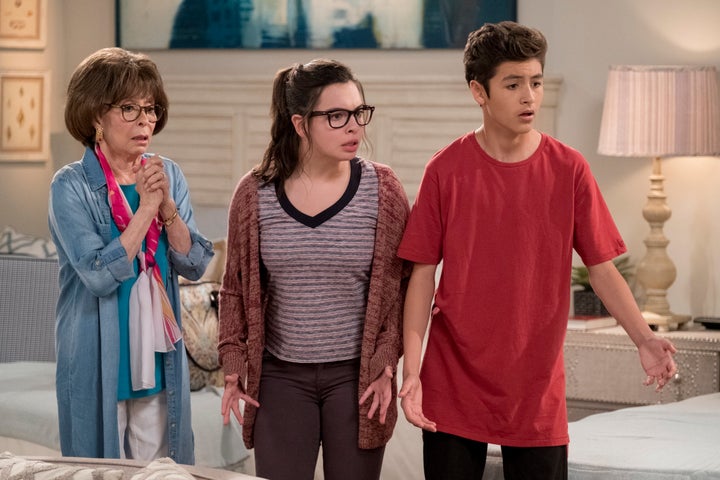 Here's the trailer:
What Else Is New This Week On Netflix
"High Flying Bird" ― A sports-themed thriller directed by Steven Soderbergh. This focuses on a sports agent and a No. 1 draft prospect during an NBA lockout. It stars Zazie Beetz, André Holland, Kyle MacLachlan and Zachary Quinto.
"Ray Romano: Right Here, Around the Corner" ― A new comedy special from Ray Romano. Everybody loves that guy, right?
"Big Mouth: My Furry Valentine" ― Valentine's Day special from "Big Mouth." Given all the specials that surprise-debuted for Christmas, these holiday specials appear to be a new strategy by Netflix.
A Couple Of Netflix News Stories From This Week
1. Netflix will debut a Goop docu-series. The streaming company has a habit of hosting questionable documentaries with shaky facts, so this should fit right in. Goop cannot be stopped.
2. At Sundance, Netflix spent $9 million to acquire the Zac Efron-as-Ted Bundy movie. "Extremely Wicked, Shockingly Evil and Vile" should be able to piggy back on the viewership success of the recent Netflix Ted Bundy docu-series "Conversations With a Killer." Netflix's algorithm has spoken and the people clearly want sexy serial killers.
"Disney's Beverly Hills Chihuahua"
"Ray Romano: Right Here, Around the Corner" (Netflix Original)
″¡Nailed It! México" (Netflix Original)
"El árbol de la sangre" (Netflix Film)
"High Flying Bird" (Netflix Film)
"Kevin Hart's Guide to Black History" (Netflix Original)
"One Day at a Time" (Season 3, Netflix Original)
"ReMastered: The Two Killings of Sam Cooke" (Netflix Original)
"The Epic Tales of Captain Underpants" (Season 2, Netflix Original)
"Unauthorized Living" (Netflix Original)
"Big Mouth: My Furry Valentine" (Netflix Original)
"The Break" (Season 2, Netflix Original)