Streamline recommends "Narcos: Mexico" as the thing to watch on Netflix this week. This new season premiered on Nov. 16.
Premise: This has a new storyline from the first three seasons of "Narcos." This fourth season focuses on the rise of drug trafficking in Mexico, telling the story of the Guadalajara Cartel and the Drug Enforcement Administration tasked with trying to stop it in the 1980s.
Stars: Diego Luna and Michael Peña.
How excited should you be? Very. "Narcos" earned a massive audience over its first three seasons, but critics seemed reluctant to jump on the bandwagon. That doesn't seem to be the case with this new season, as critics have universally heaped praise on this. And if you typically can't stomach violent shows, these episodes also feature beautiful shot after beautiful shot of Mexico, making it hard to not be won over eventually.
Any reasons to be skeptical? If you really enjoyed watching the original characters ― despite their deep moral failings ― you might be upset that this has essentially become a new show. That said, characters from the past do get mentioned.
Will everyone be talking about this? Yes. "Narcos" has become one of Netflix's most popular shows and this reboot of sorts should continue that lineage.
Read on for more recommendations and news from the week.
And if you want to stay up to date with what to watch on a weekly basis, subscribe to the Streamline newsletter.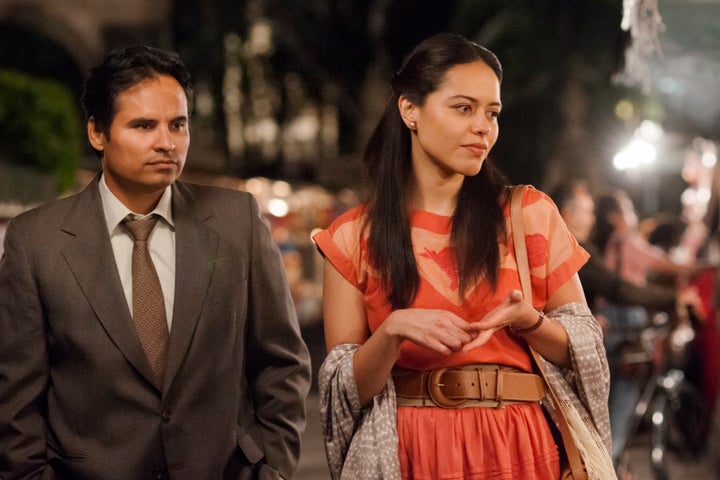 What Else Is New This Week
"The Ballad of Buster Scruggs" ― The Coen brothers' new movie doesn't seem to be getting much Oscar buzz, but it has still earned widespread critical acclaim. Any project from this duo becomes a must-watch.
"The Princess Switch" ― Vanessa Hudgens stars as two identical people who decide to switch lives during the Christmas season. One character is just a lowly Chicagoan, while the other character is ― you guessed it ― a princess. As a Chicagoan, I'm rooting for that Vanessa Hudgens.
Top 3 Netflix News Stories From This Week
1. The Wall Street Journal had a truly awesome story about Netflix this week that dove deep into how the mysterious "algorithm" decides whether shows will live or die. I've been waiting for this kind of story for a long time. I highly recommend reading it if you're into "Netflix news." One interesting detail, though ― the algorithm really, really wanted to cancel "Glow" and it became an internal fight over whether it made sense to keep the show around solely for the critical response.
2. After that huge story came out, Netflix bombarded the press with announcements. I try to tag every Netflix story that comes out each week to make these rankings and have noticed that whenever a "big story drops," Netflix appears to try to bury it with a couple dozen new storylines. I'll share just a few of the best ones without comment:
• "Chilling Adventures of Sabrina" will have a surprise holiday episode.
• Netflix might offer a cheaper subscription option.
• The trailer for "Roma" debuted.
• Cardi B, Chance the Rapper and T.I. will have their own talent show, "Rhythm + Flow," searching for the next great hip-hop star.
• Netflix will partner with Paramount for more blockbuster-esque movies.
• A trailer for a new Jennifer Aniston movie called "Dumplin'" debuted.
• This wasn't a "Netflix announcement," but it was cool ― Hasan Minhaj criticized the Netflix show "The Bodyguard" on his own Netflix show, "Patriot Act."
3. Scheduling Announcements: Netflix canceled "The Good Cop" after one season. The "Dark" creators will have a new project called "1899." Vox's "Explained" will get a second season.
Check out the latest Streamline feature:
"Loudon Wainwright III: Surviving Twin" (Netflix Original)
"Oh My Ghost" (Netflix Original)
"Warrior" (Netflix Original)
"May the Devil Take You" (Netflix Film"
"The Crew" (Netflix Film)
"Cam" (Netflix Film)
"Narcos: Mexico" (Netflix Original)
"Ponysitters Club" (Season 2, Netflix Original)
"Prince of Peoria" (Netflix Original)
"She-Ra and the Princesses of Power" (Netflix Original)
"The Ballad of Buster Scruggs" (Netflix Film)
"The Break-Up"
"The Kominsky Method" (Netflix Original)
"The Princess Switch" (Netflix Film)