The Netflix highlight: "Nailed It!" Season 3.
Premise: A baking competition that celebrates regular people just trying their best. Three contestants with middling baking experience attempt to re-create fancy cakes and baked goods in a set time limit. While the professionally made model cakes look amazing, the contestants' end results almost always look hilariously bad.
Sum-up: Host Nicole Byer carries this show, pushing the energy to the ceiling at all times. Also, the colorful baked goods coupled with a beautiful set makes this simply pleasurable to look at. The show's modus operandi is clearly to concoct a fun environment.
Heads-up: Much like the icing-covered cakes, this can be too syrupy sweet with empty calories. You won't really learn anything from the show and the 110% energy can get tiresome fast.
Will everyone be talking about this? Netflix has pumped out three seasons of this show in just over a year. I imagine this has earned a large viewership.
Read on for more recommendations and news from the week.
And if you want to stay up to date with what to watch on a weekly basis, subscribe to the Streamline newsletter.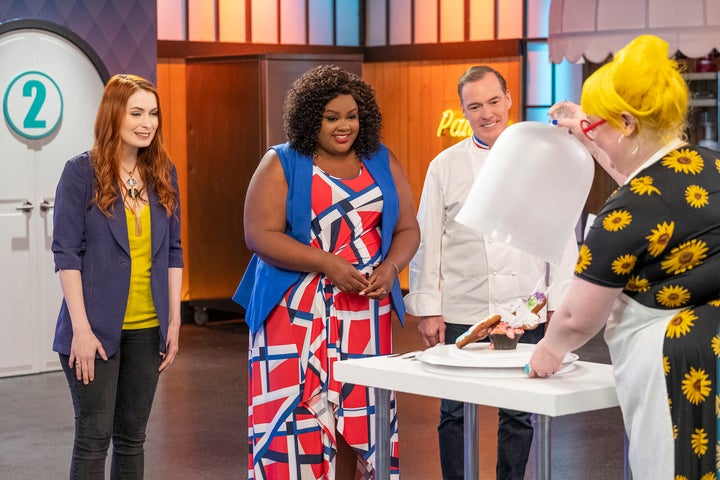 "Patriot Act With Hasan Minhaj" (Volume 3, Netflix Original)
"Malibu Rescue" (Netflix Original)
"revisions" (Netflix Anime)
"Still LAUGH-IN: The Stars Celebrate" (Netflix Original)
"Weed the People"
"Dennis & Gnasher: Unleashed!"
"Good Sam" (Netflix Film)
"Take Me Home Tonight"
"1994" (Limited Series, Netflix Original)
"Chip & Potato" (Netflix Original)
"It's Bruno" (Netflix Original)
"Maria" (Netflix Film)
"Morir para contar" (Netflix Film)
"Nailed It!" (Season 3, Netflix Original)
"See You Yesterday" (Netflix Film)
"The Rain" (Season 2, Netflix Original)
"Well Intended Love" (Netflix Original)
"White Gold" (Season 2, Netflix Original)
"The Blackcoat's Daughter"