The Netflix Highlight: "Paddleton." This movie debuted on Feb. 22.
Premise: Two neighbors and best friends spend all their free time together after the younger of the two men develops terminal cancer. They rely on each other as significant others, even if their relationship is sexless, and so these final days are full of heartfelt emotion and longing for more time. Ray Romano plays the older friend, while Mark Duplass plays the man with cancer. Duplass also co-wrote this.
Sum up: In television, writers often create something called a "bottle episode," which saves money by keeping the characters trapped in one or two sets. These episodes often earn critical praise despite the lack of budget because the trapped characters are forced to talk to each other in more depth, which typically leads to emotional wrestling. Given the lack of movement and awe of sets, the writers of these episodes tend to try to make the simple setups as interesting as possible through diving into emotional pain to carry the story. "Paddleton" is basically one long "bottle episode" with an incredibly low-budget setup carried by just two main characters talking to each other over an hour and a half. At times, this feels like straightforward comedy, with two funny characters just bs-ing back and forth. But the deep love felt between the two men and the specter of the long goodbye elevates this small story of poor, down-on-their-luck characters beyond just a story-craft achievement in doing much with little.
Heads up: With so many great shows and movies to watch that have large budgets, you may find this a bit too small of a movie to earn your time. I want to live in a world where great art in this medium can be created with almost no money and subsequently find a large audience and widespread acclaim. But there are only so many hours in the day and Netflix already has dozens and dozens of high-caliber stories that also look intricate, expansive, expensive and beautiful. I just get a sense that "Paddleton" can't compete in this contemporary streaming field.
Will everyone be talking about this? It earned some buzz at the recent Sundance Film Festival. Duplass' writing projects, such as "Jeff, Who Lives at Home" or the show "Togetherness," also tend to find their niche audience.
Read on for more recommendations and news from the week.
And if you want to stay up to date with what to watch on a weekly basis, subscribe to the Streamline newsletter.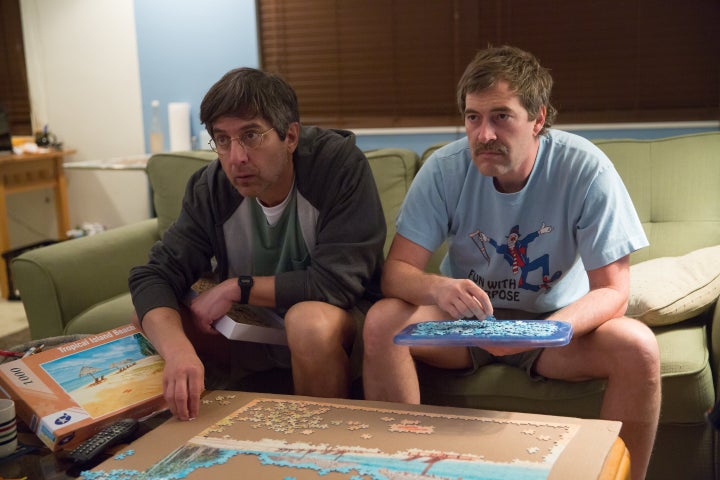 What Else Is New This Week On Netflix
"Chef's Table," Volume 6 ― Yet another installment in this series that profiles the best chefs across the globe with in-depth interviews and beautiful shots of the culinary creations.
A Couple Of Netflix News Stories From This Week
1. Netflix canceled "Jessica Jones" and "The Punisher," putting an end to its Marvel experiment. The already-finished third season of "Jessica Jones" will still debut on Netflix at a date that hasn't been announced yet.
2. "Arrested Development" will return on March 15, despite the Jeffrey Tambor-fueled backlash that took place last year. The transformation of this show from a critical darling to a borderline pariah now looms over the project, and I'm curious how Netflix will handle the rollout.
"The Drug King" (Netflix Film)
"Chef's Table" (Volume 6, Netflix Original)
"Firebrand" (Netflix Film)
"GO! Vive a tu manera" (Netflix Original)
"Paddleton" (Netflix Film)
"Paris Is Us (Paris est à nous)" (Netflix Film)
"Rebellion" (Season 2, Netflix Original)
"Suburra" (Season 2, Netflix Original)
"The Big Family Cooking Showdown" (Season 2, Netflix Original)
"The Photographer of Mauthausen" (Netflix Film)
"Workin' Moms" (Netflix Original)