The Netflix Highlight: "Queer Eye," Season 3. This new season debuted on March 15.
Premise: A team of city-dwelling gay experts in different fields descends on the South to transform the lives of people in need of some help. Ostensibly a makeover show, the team gives each subject (called "heroes") a new look, a new attitude and a newly redecorated home. The show also celebrates inner positivity and acceptance.
Sum up: The show is a true highlight for Netflix, and the experts have become bona fide pop cultural stars since the reboot's 2018 debut. The show has a well-tuned formula for eliciting tears during the transformation scenes. If you want to just turn something on that will reliably make you happier about life, then give this a shot. And if you've already fallen in love with the show, note that Season 3 is a marked improvement from previous seasons. For this round, the show made a few changes, notably more involved therapeutic sessions with "culture expert" Karamo Brown and, more comedically, a new dog cast member.
Heads up: I wrote about this in greater length earlier in the week, but "Queer Eye" has this underlying problem of trying to preach messages of self-improvement while basing the makeovers on simply giving the "heroes" six-figure upgrades. Rather than being truly aspirational, the heart of the show is watching down-on-their-luck people win a windfall from the "Queer Eye" team. That's still a fun concept but different from what the show claims to be.
Will everyone be talking about this? Yes. It is both an audience hit and a critical darling, so you will likely see a ton of articles about the show and find your friends watching it.
Read on for more recommendations and news from the week.
And if you want to stay up to date with what to watch on a weekly basis, subscribe to the Streamline newsletter.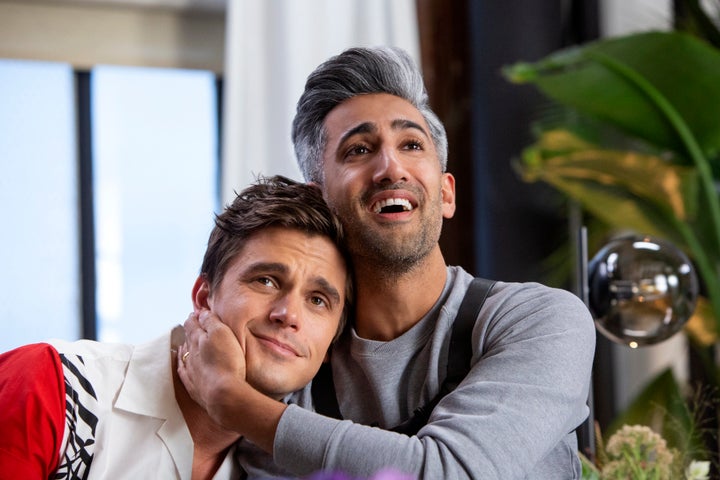 What Else Is New This Week On Netflix
"Triple Frontier" ― A big-budget action movie about veterans who try to pull off a violent heist in South America. It stars Ben Affleck, Oscar Issac, Charlie Hunnam, Garrett Hedlund and Pedro Pascal. You can read more about it here.
"Arrested Development," Season 5B ― A continuation of the lackluster episodes that debuted last spring.
"Turn Up Charlie," Season 1 ― Idris Elba stars as an aging DJ who hasn't caught his break yet.
A Couple Of Netflix News Stories From This Week
1. "One Day at a Time" finally met its end on Netflix, with the streaming company canceling the show just weeks after its third-season debut. The Netflix Twitter account sent a cringey series of tweets to try to pre-empt the backlash, explaining that not enough people watched the show, in the company's view.
2. Netflix will soon have more choose-your-own-adventure content like the recent "Bandersnatch," although the company can't call it "choose your own adventure" because that phrase is apparently copyrighted elsewhere. Look out for "interactive storytelling."
"Jimmy Carr: The Best of Ultimate Gold Greatest Hits" (Netflix original)
"Terrace House: Opening New Doors" (Part 6, Netflix original)
"Triple Frontier" (Netflix film)
"A Separation"
"Arrested Development" (Season 5B, Netflix original)
"Burn Out" (Netflix film)
"Dry Martina" (Netflix film)
"Girl" (Netflix film)
"If I Hadn't Met You" (Netflix original)
"Kung Fu Hustle"
"Las Muñecas de la Mafia" (Season 2, Netflix original)
"Love, Death & Robots" (Netflix original)
"Paskal" (Netflix film)
"Queer Eye" (Season 3, Netflix original)
"Robozuna" (Season 2, Netflix original)
"The Lives of Others"
"Turn Up Charlie" (Netflix original)
"YooHoo to the Rescue" (Netflix original)
"Green Door" (Netflix original)