The Netflix Highlight: "Santa Clarita Diet," Season 3. This new season debuted on March 29.
Premise: A wife (Drew Barrymore) turns into a zombie, but her husband (Timothy Olyphant) and daughter (Liv Hewson) decide to stick with her and adapt their once seemingly idyllic life in Santa Clarita, California. The wife and husband kill together to feed her cannibalistic urges, but these murders start to draw too much attention for them to maintain any sense of normalcy.
Sum-up: The show features a rat-a-tat joke style similar to a sitcom. If you like family-based sitcoms or zombie storylines, then this is algorithmically designed for you. Although the show mostly just focuses on jokes, "Santa Clarita Diet" also kind of works as a metaphor for the the effects that aging and changing bodies have on marriages. It's mostly just about zombie and cannibal jokes though.
Heads-up: This relies heavily on gross-out humor tied to the cannibalism. If you don't feel like seeing Drew Barrymore eat people or if you feel like you don't need to witness that over and over and over again, then you should probably skip this one. The characters also have zany, sitcom-esque personalities that lack depth to carry the emotional weight the show puts on them.
Will everyone be talking about this? "Santa Clarita Diet" has already made it to three seasons, so people must be watching on some level. I'm sure Barrymore's star power has led many subscribers to at least check it out.
Read on for more recommendations and news from the week.
And if you want to stay up to date with what to watch on a weekly basis, subscribe to the Streamline newsletter.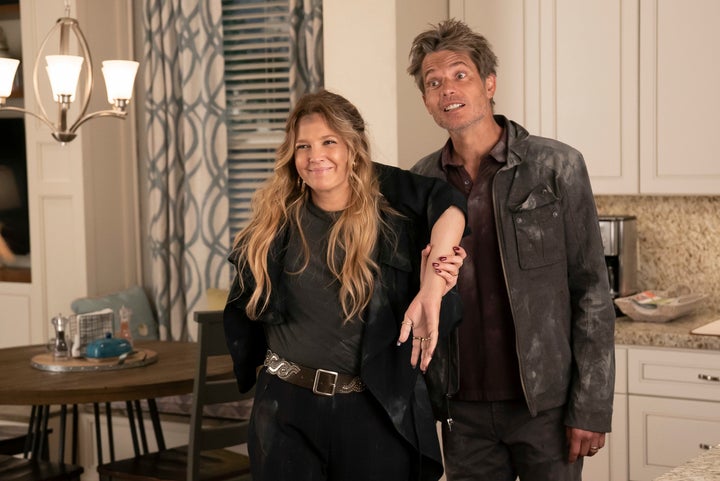 What Else Is New This Week On Netflix
"On My Block," Season 2 ― A coming-of-age comedy about friends getting through high school life in Los Angeles.
"The Highwaymen" ― Big-budget movie (starring Kevin Costner and Woody Harrelson) that focuses on the two men that hunted down the notorious criminals Bonnie and Clyde.
A Couple Of Netflix News Stories From This Week
1. Tiffany Haddish will have her own comedy show, called "Tiffany Haddish Presents: They Ready." In this six-episode series, Haddish will host stand-up performances by up-and-coming comedians. The premiere date remains unknown.
2. In unsurprising news, the Mötley Crüe biopic, "The Dirt," has brought immediate fortune to the band on streaming platforms, with a 570 percent stream increase on Spotify, a 900 percent stream increase on Apple Music and Apple iTunes downloads growing by 2,027 percent. The autobiography the movie is based on shot to No. 1 in the music book category on Amazon. Apparently people are watching that not very good and problematic movie.
"Nate Bargatze: The Tennessee Kid" (Netflix Original)
"Ainori Love Wagon: Asian Journey" (Season 2, Netflix Original)