The Netflix highlight: "Special," Season 1. This debuted last week, but since Streamline took a week off, I'm circling back for the recommendation.
Premise: Largely based off the life of writer Ryan O'Connell ― a man in his 20s starts an unpaid internship for a content mill website with the hilarious name Eggwoke. As both a gay man and a person with cerebral palsy, this character believes he won't find acceptance of his true self. With that fear, he lies about the cause of his perpetual limp and lack of motor skills.
Sum-up: An accurate satire of digital journalism might not appeal to everyone, but the off-the-clock storylines about finding friendship and love should resonate no matter who you are. The show also takes great care to criticize various facets of the protagonist's behavior and avoids making this a saccharine feel-good story.
Heads-up: Something went wrong in the creation process of this show that makes each episode feel clunky and not quite thought-out enough. An example: the two main characters have a party and one character says the other should have trusted her that she's popular enough to fill up a room, but the camera focuses close to just the two characters during this dialogue and then takes many seconds to eventually show the room is, indeed, filled with people. The show definitely works for the most part, but little, janky moments like this abound.
Will everyone be talking about this? "Special" seems to be attracting media attention and, anecdotally, multiple people have already brought it up in conversation.
Read on for more recommendations and news from the week.
And if you want to stay up to date with what to watch on a weekly basis, subscribe to the Streamline newsletter.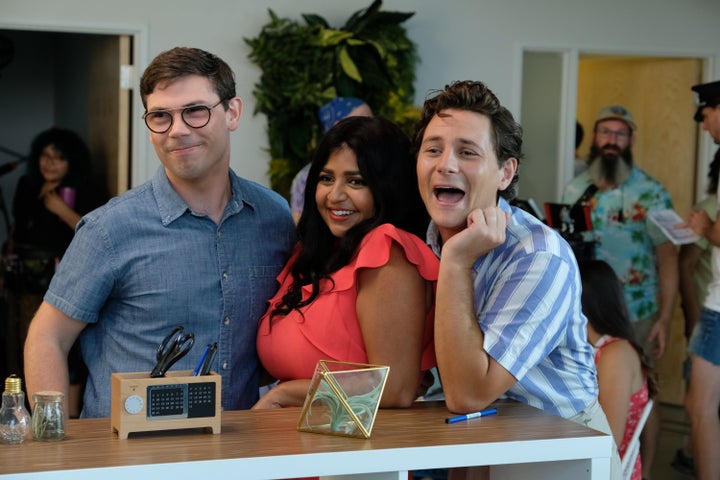 What Else Is New This Week On Netflix
"Homecoming" ― A documentary focused on Beyoncé's 2018 Coachella performance. Read a bit more about the project below.
"Someone Great" ― Gina Rodriguez stars as a music journalist who decides to leave New York City for a dream job, causing her longtime boyfriend to end their relationship. The music journalist tries to party away the sadness with her two best friends.
A Couple Of Netflix News Stories From This Week
1. Netflix will begin testing a ranking system that will show subscribers the most popular shows and movies at a given moment. Which metrics Netflix will use to determine what qualifies as "popular" remains unclear, but the new ranking may at least give you a heads-up when a ton of other subscribers are watching a movie like "Triple Frontier" or "Bird Box."
2. According to a report on Vulture, Netflix outbid HBO for the new Beyoncé documentary, "Homecoming," about her 2018 Coachella performance and likely spent "so much money." The doc debuted on April 17 and Beyoncé released a live album to accompany the project.
"Trolls: The Beat Goes On!" (Season 6, Netflix Original)
"New Girl" (Season 7)
"You vs. Wild" (Netflix Original)
"Black Summer" (Netflix Original)
"A Land Imagined" (Netflix Film)
"Band Aid"
"Huge in France" (Netflix Original)
"Mighty Little Bheem" (Netflix Original)
"The Perfect Date" (Netflix Film)
"The Silence" (Netflix Film)
"Special" (Netflix Original)
"Who Would You Take to a Deserted Island?" (Netflix Film)
"Luis Miguel ― The Series" (Season 1)
"No Good Nick" (Netflix Original)
"The New Romantic"
"Super Monsters Furever Friends" (Netflix Original)
April 17
"Homecoming" (Netflix Original)
"My First First Love" (Netflix Original)
"A Fortunate Man" (Netflix Film)
"Brené Brown: The Call to Courage" (Netflix Original)
"Cuckoo" (Season 5, Netflix Original)
"I, Daniel Blake"
"Music Teacher" (Netflix Film)
"Rilakkuma and Kaoru" (Netflix Anime)
"Samantha!" (Season 2, Netflix Original)
"Someone Great" (Netflix Film)
"Grass is Greener" (Netflix Original)