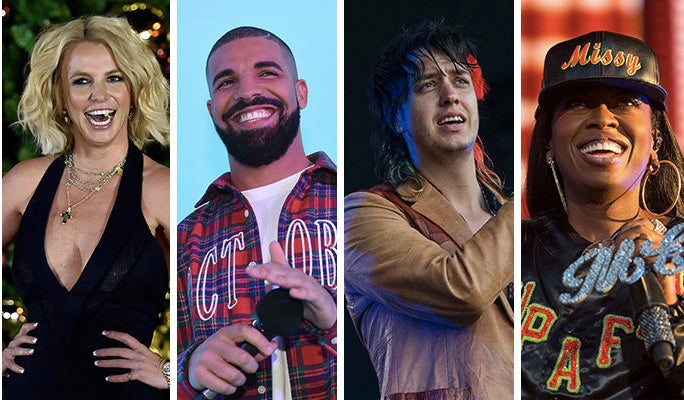 We're not sure what to exactly expect from our artists in the 11 remaining months of the year. Managers and producers tend to keep those cards pretty close to the chest. But there are some records that have us awfully excited.
Lady Gaga, TBD
Why we're excited: Elton John is on board for this one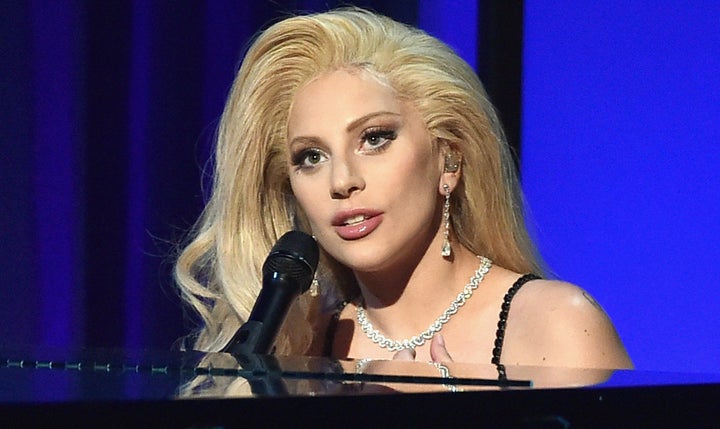 After releasing the underwhelming "Artpop" in 2013 and then taking a hard left into Tony Bennett territory with 2014's "Cheek to Cheek," nobody knows what direction Gaga will go in 2016. Here's what we have nailed down: She's reuniting with RedOne, her co-writer responsible for early career hits like "Poker Face," and Elton John is also on board, describing two songs he heard as "killer." After her Golden Globes win for "American Horror Story," Gaga told reporters that the world can indeed expect her album in 2016 and said her role as The Countess very much informed who she is as an artist now.
"Living inside of her was liberating, I'll tell you, because she doesn't give a shit about anything," she told reporters backstage at the Globes. Here's to Gaga giving less of a shit, owning her voice, and putting her passion and creativity in the front seat where it belongs. -- CD
HAIM, TBD
Why we're excited: We totally got into HAIM before Taylor Swift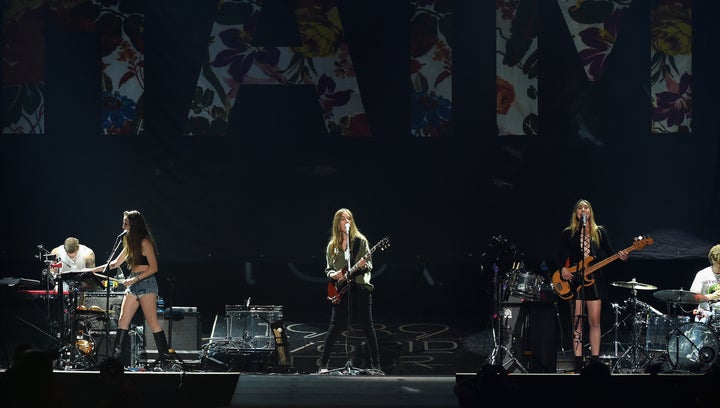 Oh, I've only been waiting for this for, like, two years now, because there are only so many times you can listen to HAIM's debut Days Are Gone. LOL, just kidding, I'll probably still listen to it even when I'm jamming to their new record, although no one knows when that will be. If there are any songs like "My Song 5" or "Days Are Gone" I'll be a happy camper. But I'm excited to hear any deviations or expansions on the sisters' sound, so here's hoping that something new really does mean something, well, new. -- CP
Missy Elliott, TBD
Why we're excited: Old-school hip-hop, yes, please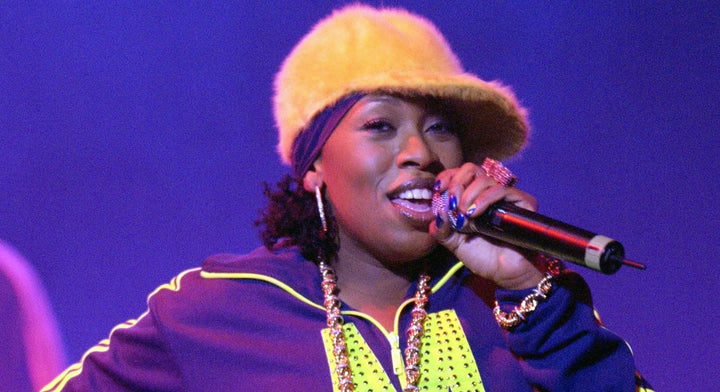 It was a formative experience to be a young girl, turn on MTV, and watch a totally fearless badass dance around in a garbage bag. Almost twenty years later, Missy still channels that IDGAF style -- memorably, during her much-too-short appearance at Katy Perry's Super Bowl half-time show. She teased us fans with her 2015 track "WTF (Where They From)," a banger that felt so very Missy-like, but the wait for her upcoming album has felt like centuries. Here's hoping the Timbaland-and-Pharrell production inspires a resurgence of the absurdism and sneaky feminism that once ruled hip-hop. And showed us how "weird" can actually be liberating. -- MR
Frank Ocean, "Boys Don't Cry"
Why we're excited: Even Adele thinks it's been too long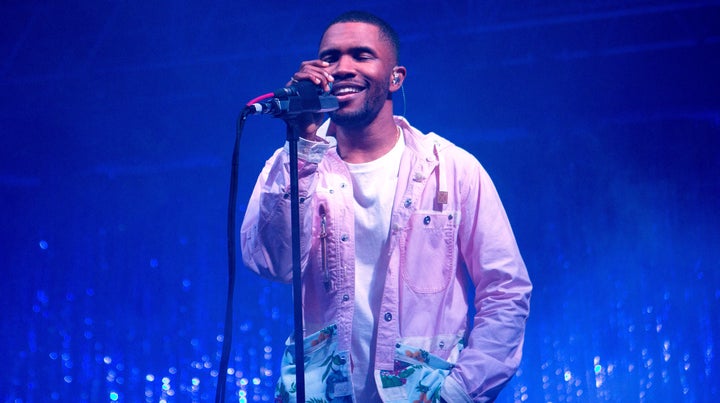 "I'm just fucking waiting for Frank fucking Ocean to come out with his album. It's taking so fucking long." -- Adele, to Rolling Stone
After releasing perhaps the most universally acclaimed album of the decade, "Channel Orange," in 2012 and scoring a couple Grammys, Frank Ocean has remained largely out of the public eye for the last four years. Sure, he's given us some hint at what the album, rumored to be titled "Boys Don't Cry," might sound like, but we're largely in the dark. In a genre long plagued by homophobic overtones, Frank Ocean's debut was especially notable for its source material: a teenage relationship with another man. Every lyric on that album is deeply personal, and we can't wait to hear what new experiences he has to share. -- CD
Jeff Buckley, "You and I"
Why we're excited: All-new covers from a deceased singer-songwriter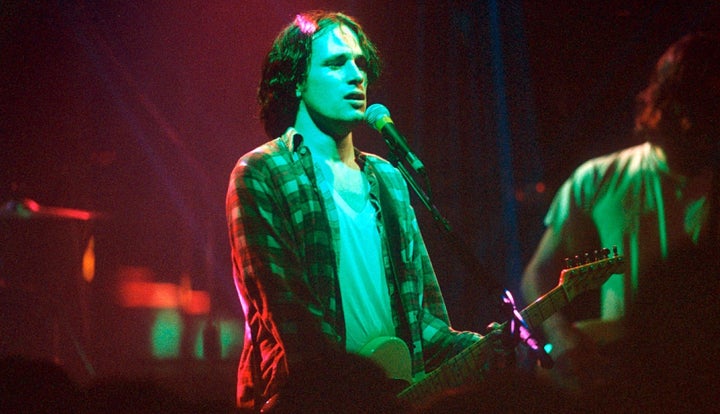 Jeff Buckley released just one solo album, "Grace," in 1994, which featured his now well-known cover of Leonard Cohen's "Hallelujah." Three years later, the budding singer accidentally drowned while swimming in a channel of the Mississippi River at just 30 years old. Now nearly two decades after his death comes a posthumous release featuring 10 cover songs, mostly recorded in 1993 by Buckley for Columbia Records. Due out March 11, 2016, "You and I" will feature Buckley's covers of The Smiths, Led Zeppelin and Sly & the Family Stone, among others. A research team unearthed the mostly unheard material while rummaging through Sony Music archives for the 20th anniversary of "Grace." Sony describes the album as "a revelation, an intimate portrait of the artist performing a variety of cover songs and original music expressing a range of emotion channeled through his singular sensibility." All we can say is ... "Hallelujah!" -- LM
Britney Spears, TBD
Why we're excited: It's Britney, bitch. Any questions?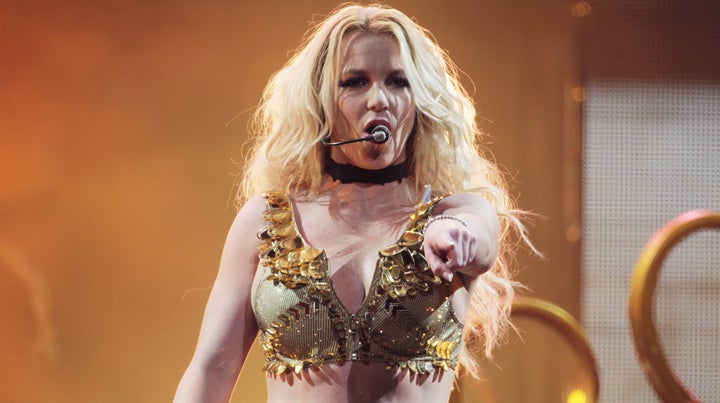 Britney owes us big time after the tragedy that was "Pretty Girls," but we have a feeling 2016 will bring the Spearitual experience the #BritneyArmy so desperately needs. The pop icon has been teasing a new album in the works for almost a year now, and we're thinking it'll drop in 2016 for a few reasons: First, she's working with some buzzy, promising DJs and producers like BURNS and Matthew Koma. Second, she's been showcasing a newly energized side of herself on the Vegas stage and in dance rehearsals. (Watch this body roll and tell us you don't feel alive.) And last but not least, after she got into that passive aggressive feud with Iggy Azalea, we can almost guarantee we'll never hear another collaboration from them again. #Blessed -- LZ
Katy Perry, TBD
Why we're excited: The lyrics don't always make sense, but you can't tell us they're not catchy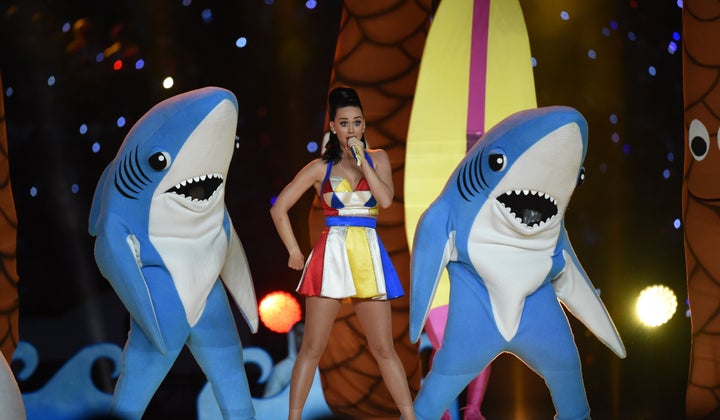 Perry has been laying low since her 2013 release of "Prism," and it's about time for more of her bubblegum earworms to hit Top 40 radio. We don't know much about her newest album, slated for a 2016 release, aside from her manager's assurances that it will happen. In a world where the queens of pop -- most notably Beyoncé, and now Rihanna -- favor dropping albums with an element of surprise, we can see Perry following suit. (And maybe she'll feel like dishing on best frenemy Taylor Swift.) -- MR
Animal Collective, "Painting With"
Why we're excited: That hipster couple danced down the aisle to "My Girls" almost six years ago
I once bought a joke T-shirt off the music blog Stereogum that had the caption "Stuffed Animal Collective" and featured toys playing instruments. I thought it (and I) was so cool, but Animal Collective will always be connected in my mind to early, exciting times of discovering the farthest outreaches of what I liked (and didn't) and who I was (and wasn't). So, despite their last album, "Centipede Hz," being sort of a let down, I'll always be excited for a new record from Panda Bear, Avey Tare and Geologist. Their album "Merriweather Post Pavilion" once had me so entranced that I accidentally ran a red light. Besides, it's too sad to think those days of discovery can't be conjured up again by something I used to love. -- TVL
The Strokes, TBD
Why we're excited: Julian Casablancas gives us life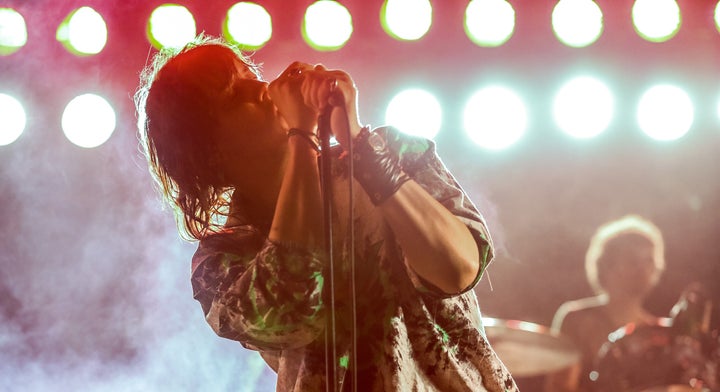 Call me too much of a fan or just call me Chanel, but I ALWAYS latch on to anything Strokes-related. Although, I have a bittersweet relationship with some of their ventures, including Julian Casablancas admitting on television that they were just doing things for the money. As we know, the band has mad drama. Despite those troubling things, I'm pretty psyched to see what The Strokes possibly have in store for 2016. If anything, their appearance at this year's Governor's Ball (happening in June) might unearth some details. BRB, just going to go listen to "What Ever Happened." -- CP
Ariana Grande, "Moonlight"
Why we're excited: We can't be annoyed at her when we're dancing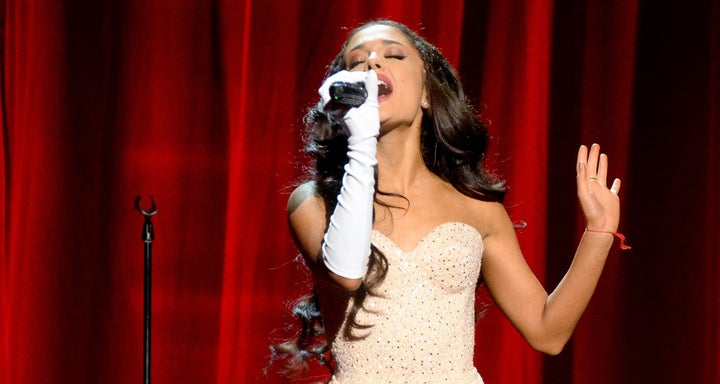 Famous doughnut-licker Ariana Grande gets a bad rap. Sure, she allegedly said that she hopes her fans "fucking die." But, hey, everyone makes mistakes, right? What we know for sure is: Girl. Can. Sing. She's already given us "Focus," the first single from her upcoming album. If that song's any indication, in 2016 we can finally just focus on her music. Then she can finally focus on licking more doughnuts. -- BB
Beyoncé, TBD
Why we're excited: We never know what to expect, or when to expect it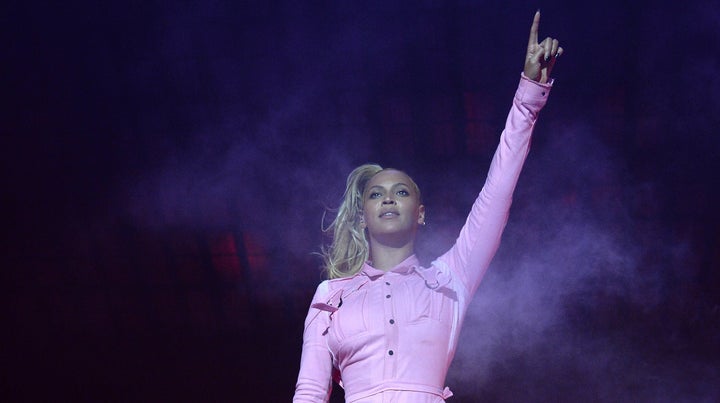 David Bowie may have invented the whole "surprise drop" thing, but Beyoncé started the trend back in December 2013 with her last album, "Beyoncé." Fast-forward a calculated amount of time since then to accommodate touring and minimize risk of overexposure, and it seems we're due for another release anytime now. (She's already getting back in the swing of things with that Coldplay "Hymn for the Weekend" video.) Rumors about various collaborations are floating around like surfborts -- and she may already have even shot a video for a single of her own. Or maybe she's doing the whole album with Jay-Z. While we're all waiting for an answer, I'll be signing up for Tidal. -- SB
Drake, TBD
Why we're excited: C'mon, it's going to be good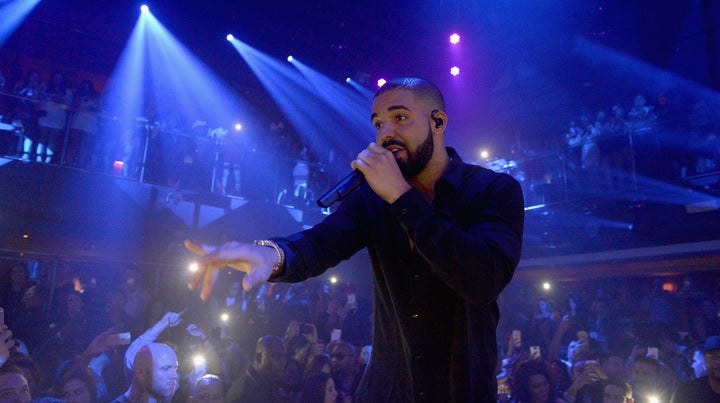 Anytime Drake releases an album, he adds another word to our vocab -- just look at what he did with "YOLO," "woes" and "HYFR." His last single, "Hotline Bling," got a lot of heat for its video, but it was incredible aesthetically and really unambiguously different. His turtleneck, dance moves and James Turrell landscapes have spawned bizarre memes, amazing covers and hilarious spoofs, but I'm really just excited for some more Meek Mill disses and Steph Curry (with the shot) shout-outs. -- CL 
Lucius, "Good Grief"
Why we're excited: More to add to our indie pop dance playlist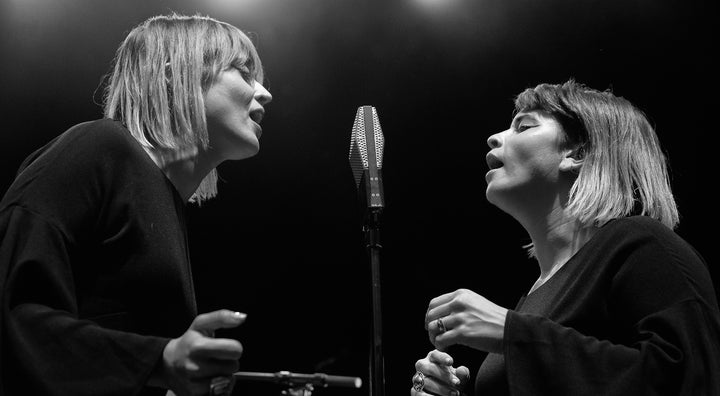 If this ethereal five-piece band slipped under your radar with their last full-length, 2013's "Wildewoman," don't let it happen this time around. The band, led by vocalists Jess Wolfe and Holly Laessing (who often don matching hairstyles and outfits for their performances), charmed in their last release with soulful indie pop tunes that appeal to both millennials and their tuned-in parents (sample size: me and my mom). If their latest single "Born Again Teen" is any indication, their upcoming "Good Grief," out March 11, will supply us with plenty of crush-worthy tunes and style inspiration for 2016. -- JC
At The Drive-In, TBD
Why we're excited: Because these guys broke up in 2001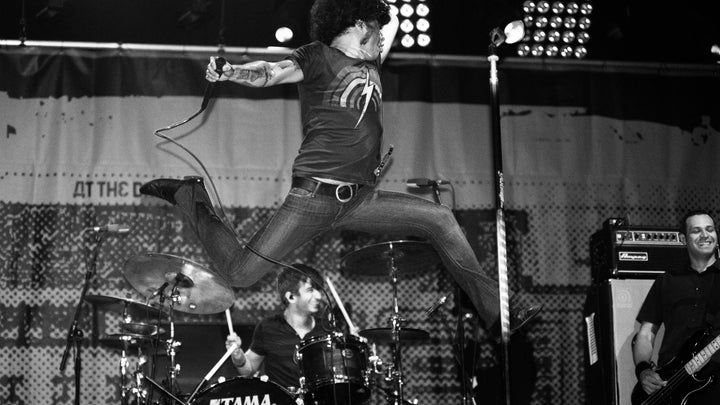 At The Drive-In was the first band that I ever listened to that I "discovered." They were my band, not any of music fanatic friends'. Mine. Their music was so driving, I couldn't imagine they weren't breaking things in the studio while recording. Driving, but still with these deliciously addictive riffs and vocal melodies. Oh, the vocal melodies: so tasty. Relationship of Command, they're last album before breaking up, is like the soundtrack to a film. When I heard they were getting back together and releasing new music in 2016, I felt like I was getting an old friend back, but also ready to to experience something very special, a band that I loved taking a break, growing as artists, and then coming back to do it again. It's an exciting time. -- AM
Kanye, "Waves"(?)
Why we're excited: This is not album of the year
This is album of the life. -- MS
Contributions by Bill Bradley, Jill Capewell, Cole Delbyck, Carly Ledbetter, Andy McDonald, Lauren Moraski, Chanel Parks, Melissa Radzimski, Maxwell Strachan, Todd Van Luling and Lauren Zupkus.
PHOTO GALLERY
Celebrities' First Tweets
Calling all HuffPost superfans!
Sign up for membership to become a founding member and help shape HuffPost's next chapter