What is the best new comedy of the 2013-2014 TV season? Wonder no more.
HuffPost TV gathered 19 top TV critics from around the country to share their picks for best new comedy, and while there was definitely a clear favorite, the answers range from an army comedy and a show with one of the most misleading titles of the season, to a new cable show from the co-creator of "The Office" and a series based on a movie that's based on a book.
Watch the video, above, to see which new comedies should be on your must-see list, then check back all week long for more from the critics. We'll be posting a new video each day this week, including picks for Best New Drama, Favorite TV Star, Most Anticipated Returning Shows and Worst New Show.
Tell us: Which new comedies are you most excited for?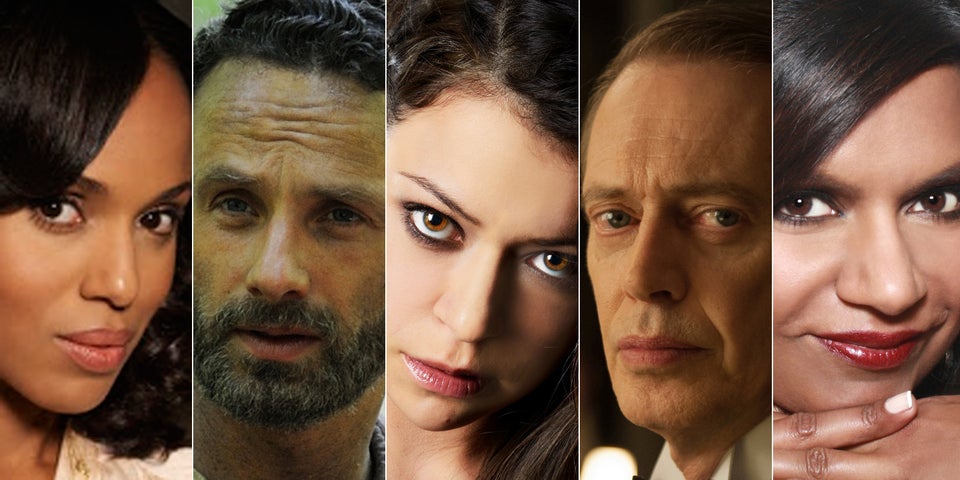 Critics Picks 2013-2014
Tune-in info for all the shows mentioned:
"Brooklyn Nine-Nine" premieres Tues., Sept. 17 at 8:30 p.m. ET on Fox.
"Enlisted" premieres Fri., Nov. 8 at 9:30 p.m. on Fox.
"Hello Ladies" premieres Sun., Sept. 29 at 10:30 p.m. ET on HBO.
"Mom" premieres Mon., Sept. 23 at 9:30 p.m. ET on CBS.
"Trophy Wife" premieres Tues., Sept. 24 at 9:30 p.m. ET on ABC.
"The Crazy Ones" premieres Thurs., Sept. 26 at 9 p.m. ET on CBS.
"About A Boy" premieres midseason 2014 on NBC.
A special shout-out to all of the critics who shared their opinions, in order of appearance:
Eric Goldman from IGN; Todd VanDerWerff from The A.V. Club; Ellen Gray from the Philadelphia Daily News; Sarah Rodman from The Boston Globe; James Poniewozik from Time Magazine; Damian Holbrook from TV Guide Magazine; Michael O'Connell from THR.com; Laura Prudom from HuffPost TV; Gail Pennington from the St. Louis Post-Dispatch; Alan Sepinwall from HitFix; Meg Masters from TVLine; HuffPost TV's own Mo Ryan; Melanie McFarland from IMDb TV; Alyssa Rosenberg from ThinkProgress.org; yours truly; Dan Fienberg from HitFix; Jarett Wieselman from ETonline.com; Denise Martin from Vulture; and Tierney Bricker from E! Online.
Related
Popular in the Community