What's the best new drama of the 2013-2014 TV season? HuffPost TV rounded up 19 of the top TV critics in the country to share their picks, and seven new shows got a shout-out.
While there was a clear favorite in the Best New Comedy video we posted yesterday, the dramas have us a bit more divided. From a hotly anticipated new cable series to shows in the sci-fi, thriller and comic book genres, there are also some new genres to explore: twisted history and literary time travel revamp.
Watch the video, above, to see which new dramas should be on your must-see list, then check back all week long for more from the critics. We'll be posting a new video each day this week, including picks for Favorite TV Star, Most Anticipated Returning Show and Worst New Show.
Tell us: Which new dramas are you most excited for?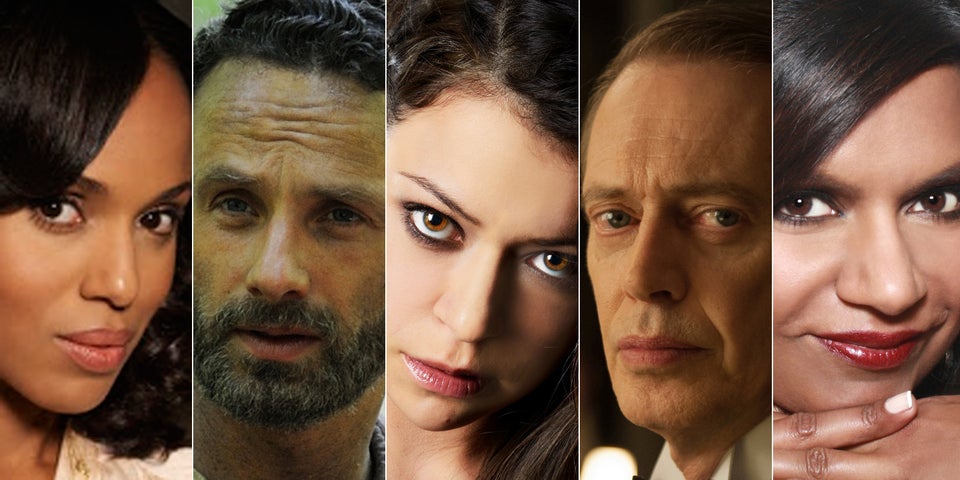 Critics Picks 2013-2014
Tune-in info for all the shows mentioned:
"Masters of Sex" premieres Sun., Sept. 29 at 10 p.m. ET on Showtime.
"Reign" premieres Thurs., Oct. 17 at 9 p.m. ET on The CW.
"The Blacklist" premieres Mon., Sept. 23 at 10 p.m. ET on NBC.
"Hostages" premieres Mon., Sept. 23 at 10 p.m. ET on CBS.
"Sleepy Hollow" premieres Mon., Sept. 16 at 9 p.m. ET on Fox.
"Almost Human" premieres Mon., Nov. 4 at 8 p.m. ET on Fox.
"Marvel's Agents of S.H.I.E.L.D." premieres Tues., Sept. 24 at 8 p.m. ET on ABC.
A special thanks to all of the critics who shared their opinions, in order of appearance:
Dan Fienberg from HitFix; Alan Sepinwall from HitFix; Ellen Gray from the Philadelphia Daily News; James Poniewozik from Time Magazine; Todd VanDerWerff from The A.V. Club; Tierney Bricker from E! Online; Denise Martin from Vulture; yours truly; Jarett Wieselman from ETonline.com; Meg Masters from TVLine; Damian Holbrook from TV Guide Magazine; Gail Pennington from the St. Louis Post-Dispatch; Alyssa Rosenberg from ThinkProgress.org; Michael O'Connell from THR.com; Melanie McFarland from IMDb TV; Sarah Rodman from The Boston Globe; HuffPost TV's own Mo Ryan; Eric Goldman from IGN; and Laura Prudom from HuffPost TV.
Related
Popular in the Community