If anything, this just goes to show the importance of enunciation.
Twitter user HeathC tweeted this hilarious newspaper correction that apologizes for misquoting Baralaba Piggery owner Sid Everingham. He was quoted as saying 30,000 (yes, thirty thousand) pigs were floating down the Dawson river, when he actuallly said that "30 sows and pigs" were floating down the river.
We're having a hard time believing the reporter so easily accepted such an unimaginable amount of swine were swimming in the Dawson, but the proof is in the headline (and the syndicated copy as well). The Daily What has one theory about the miscommunication:
"Seems to me like Sid Everingham was having himself a bit of fun."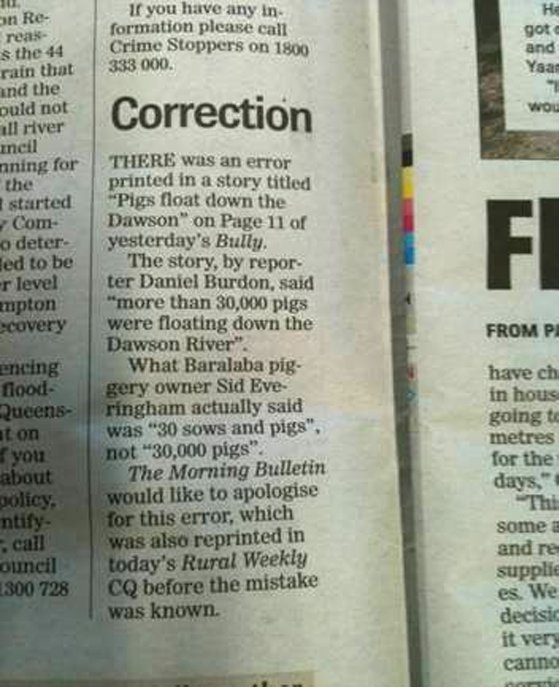 Related
Popular in the Community