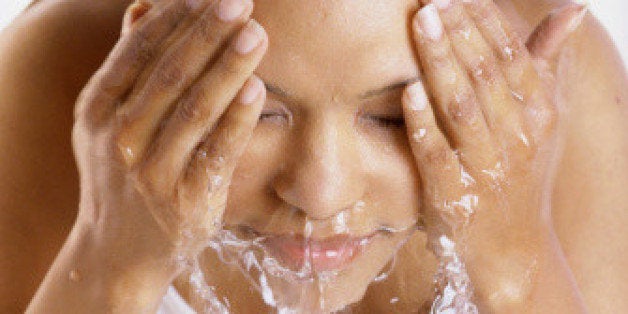 While it's (fairly) common knowledge that going to bed without washing your face is bad for your skin, it's not always clear what should follow in your evening skincare routine?
Should you exfoliate? When do you put on eye cream? Can you simply slather on an extra layer of lotion at night?
According to researchers at the University of California-Irvine, new skin cells grow faster while you sleep, so a good evening facial routine should be a high priority. At night, the goal is to repair damage from the day's pollution, sun and stress, as well as to hydrate since you lose more water from your skin as you snooze, according to cosmetic dermatologist Dr. Doris Day.
To better understand what the "perfect" nighttime skincare routine looks like, we spoke with Dr. Day and Julia Tzu, M.D. of Wall Street Dermatology in Manhattan. Here are five straight-forward steps anyone can take, though, as always, you should always consult a doctor or medical expert before making any significant changes to your skincare regimen.
1. Start with a good cleansing to ensure you remove all makeup and build-up from the day.
Dr. Day believes that most people don't properly wash their face. As such, she recommends using a cleansing brush like the Clarisonic or Olay Pro X along with a gentle face cleanser in lukewarm water to wash off dirt and oil. Just don't overdo it with the cleansing brush. If you notice any changes in your skin, minimize or stop usage immediately.
If you suffer from sensitive skin, Dr. Tzu suggests using skincare products that are fragrance-free and hypoallergenic. "Ideally, all topical treatments should be noncomedogenic, meaning that it does not clog pores," she adds.
2. Apply a soothing face mask to help your skincare products sink in more efficiently.
There are an assortment of face masks that address various needs -- from cleaning clogged pores to smoothing fine lines. Dr. Tzu notes that these products really aren't necessary as long as you practice a solid, consistent regimen. They are, though, beneficial for opening pores so that active ingredients penetrate and easily absorb into the skin. "Some masks also include aromatherapy, so just putting it on gives a calming feeling," says Dr. Day. We'll take all the relaxation help we can get.
3. A topical retinoid will reduce clogged pores, even out skin tone and promote collagen-building, anti-aging effects.
Once your face is cleansed, Dr. Tzu instructs her patients to pat it dry and apply a small amount of retinoid all over the face. (Be sure to avoid the area around the eye, corners of your mouth and creases of the nose.) These creams work to brighten and heal the skin.
"Over-the-counter retinoid products can be identified as containing 'retinol' or 'retinaldehyde,'" she explains. "However, retinoids, especially those that are prescription strength, often dry the skin out. So it should always be followed by a heavy layer of facial moisturizer."
The biggest difference between daytime and nighttime moisturizers is that the former are lighter in consistency and often contain sunscreen. The consistency of nighttime moisturizers may not feel or look aesthetically pleasing to the user, but they make skin soft and supple.
When searching for an evening facial moisturizer, Dr. Day suggests reading the ingredients label for antioxidants, peptides and vitamins C and A to help repair the "insults" from the day. Dr. Tzu agrees, noting you can't go wrong with pure and simple hydrating products. She says, "Let the retinoid do the anti-aging work!"
5. Gently tap on eye cream after putting on your night cream.
Incorporating eye cream into your evening beauty routine is one simple way to maintain a youthful-looking appearance. "[It] protects and hydrates the delicate skin of the eye," says Dr. Tzu.
Eye creams formulated with caffeine, which reduces puffiness, and niacinamide, which increases moisture levels, keep skin from drying out and stave off wrinkles. Watch this video for a refresher on the correct way to apply eye cream.
Bonus tip: Get some actual sleep!
"If the body doesn't rest, the evening skincare products can only go so far," says Dr. Tzu.
Related
Before You Go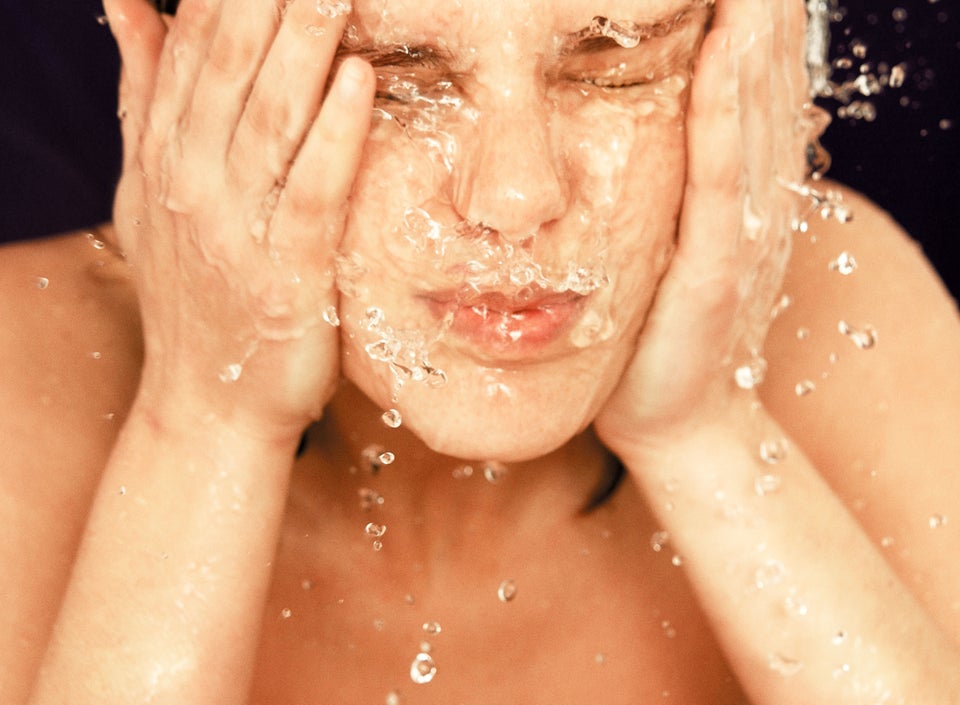 Face Washing Tips