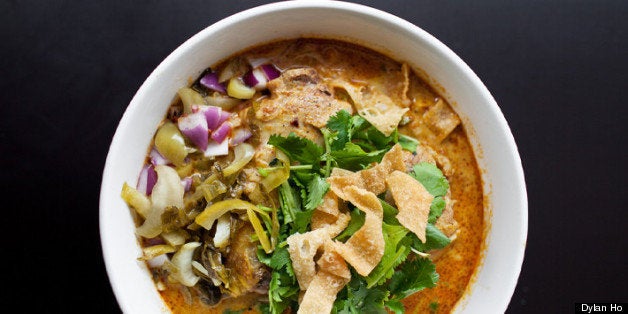 In cultures around the world, noodles are an integral part of everyday life, from waiting two hours outside of a ramen stall in Japan to the instant form that's become a rite of passage for college undergrads. Noodles offer therapy for those feeling under the weather or homesick, or to begin the healing process after a night of overindulgence. Whatever the case, for millions of people hardly a day goes by without noodles at some point.
Los Angeles and its surrounding areas offer a lot of heavy noodling, and for aficionados there's even more enjoyment to be found with noodles than Chinese dumplings. During the late 1970s, the Vietnam War caused an influx of Asian immigration into the United States. The people of Vietnam, Cambodia, Laos, Thailand and Myanmar (Burma) sought refuge here and they brought the one thing that kept them alive for generations: noodles. A key influence on the noodle dishes from these countries are the Southeast Chinese from the province of Chiu Chow (pronunciation in Cantonese), Chao Zhou (pronunciation in Mandarin), Trieu Chau (pronunciation in Vietnamese) and Teo Chew (pronunciation in Thai/Cambodian).
Historically, the Chiu Chow Chinese are some of the smartest, fastest-moving, hardest-working merchants and sojourners of the Chinese diaspora. Their footprints can be tracked in Vietnam, Thailand, Cambodia, Hong Kong, Taiwan (Fujian), Indonesia, Malaysia, Myanmar and even the Philippines. Essentially, they are everywhere, and so is their food. When you walk into a restaurant that offers 3-4 different languages on the menu, you're most likely in a Chiu Chow establishment. It will usually be Chinese, Vietnamese, Cambodian and sometimes Thai.
The following round-up of some of the best noodles in Los Angeles County focuses on dishes from Southeast Asia's "Golden Triangle" and Southeast China (Chao Zhou/Fujian/Hainan provinces).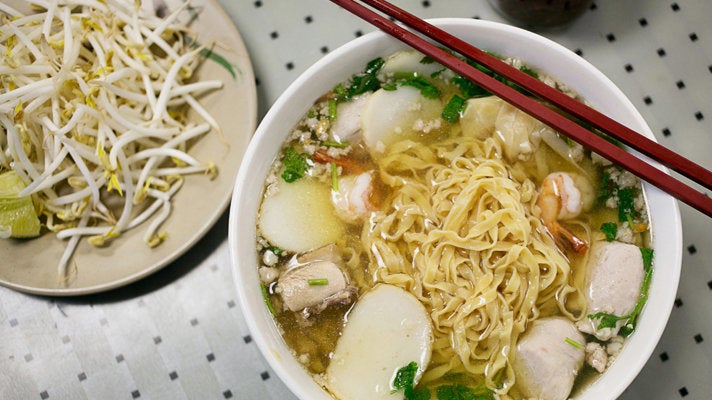 Best Noodles In LA County