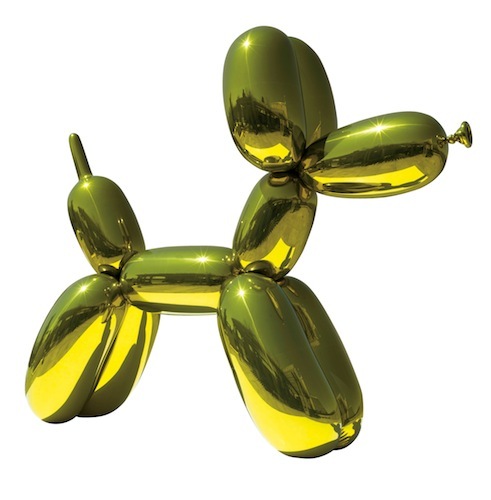 In 2014, the art world continued to expand beyond traditional boundaries, establishing centers in cities around the globe. We round up our favorite international exhibitions in 2014 below.
Many called this past summer in New York the "Summer of Jeff Koons" for the ubiquitous presence the artist had in the city's public spaces and institutions. For example, Split Rocker (2000), a 37-foot flower-covered sculpture opened in Rockefeller Center on June 27, and stayed in the public square throughout the summer. Most significant of all was Koons' retrospective of over 150 works at the Whitney Museum of American Art, which was the last show in the institution's Marcel Breuer building before it moved its operations to a new structure, designed by Renzo Piano, in the Meatpacking District. In part because of his astounding success in the commercial art market -- his Balloon Dog (Orange), which went for $58.4 million, is the most expensive work by a living artist ever to be sold at auction -- Koons has many critical detractors. They were largely swayed by the retrospective, which proved that for all of his pop culture swankiness, Koons is one of the most important artists of his generation.
Even though he operated almost a century ago, Marcel Duchamp continues to be an artist worth re-visiting. Arguably best known for installation works such as Fountain (1917), one of the first examples of the readymade, and "The Bride Stripped Bare by Her Bachelors, Even" (1915 - 23), a glass construction meant to represent an irreverent moment between a bride and her eight bachelors, Duchamp began his career with a seminal painting -- the cubist composition Nude Descending a Staircase (1912), a work he later rejected. At the Centre Pompidou, curators made an argument that although Duchamp is often attributed as the founder of a style that led to the "death of painting," the medium played a central and integral role in his output. Ultimately, his practice was that of a thinker, a man heavily invested in exploring the relationship between image and text. But his interest in painting cannot be dismissed -- a truthism that served as the central thesis in this exhibition.
Known for directing films such as Uncle Boonmee Who Can Recall His Past Lives (2010), which won the Palme d'Or at the Cannes Film Festival, and Syndromes and a Century (2006), which was censored in his native Thailand, filmmaker Apichatpong Weerasethakul creates works worthy of being seen in both theaters and galleries. In Fireworks (Archives), he presents the first work in a trilogy that will result in Cemetery of Kings, his next feature film. Based on the idea that shining light on particular cell groups can bring back specific memories, the work was filmed at the Sala Keoku sculpture park in Northern Thailand. Showing statues of animals melding Hinduism and Buddhism illuminated by fireworks set off by local people during a ceremony, the work functions as a sort of machine that recalls the ancient, primal memories of the place, its wayward sculptures and its people.
An ongoing performative project that was first presented at the Guggenheim in 2011, Sanatorium is an exhibition by Mexican artist Pedro Reyes that invites the viewer to enter into therapy sessions with trained volunteers. Set up much like an actual clinic, viewers first encounter a receptionist who makes an appointment, and then are directed to a waiting room. The resulting therapy sessions are meant to offer solutions for the general malaise associated with urban living, and in doing so, improve the sanity of the viewers. At each location the work has traveled to, including the Whitechapel Gallery in London and dOCUMENTA (13) in Kassel, Sanatorium has been slightly adapted to fit the locale. At The Power Plant, Reyes offered a new therapy entitled The Extraction of the Cop in the Head, which is meant to counter self-censorship in the face of oppressive situations -- a malaise specifically tailored for a Canadian audience.
As this year's Shanghai Biennial further proved, China is no longer an emerging presence in the art world, but rather an important center for cultural production. Exploring the theme of "Social Factory," the exhibition, organized by chief curator Anselm Franke and co-curators Freya Chou, Cosmin Costinas and Liu Xiao, spread out across the entire city. On Huaihai Road, a strip marked by French-style garden villas and skyscrapers, works by young artists were installed at cultural landmarks, thereby bringing artwork in direct communication with residents and tourists. In the Jingan Kerry Centre, a shopping center, Urban Living Room was installed. Consisting of containers in which artists were invited to create "homes," the installation highlighted the breakdown of public and private space in the contemporary world. Other venues included The Shanghai Xintiandi, K11 Art Mall Shanghai and Minsheng Museum, offering plenty of options for residents of Shanghai to interact with works whether they were conscious of them or not.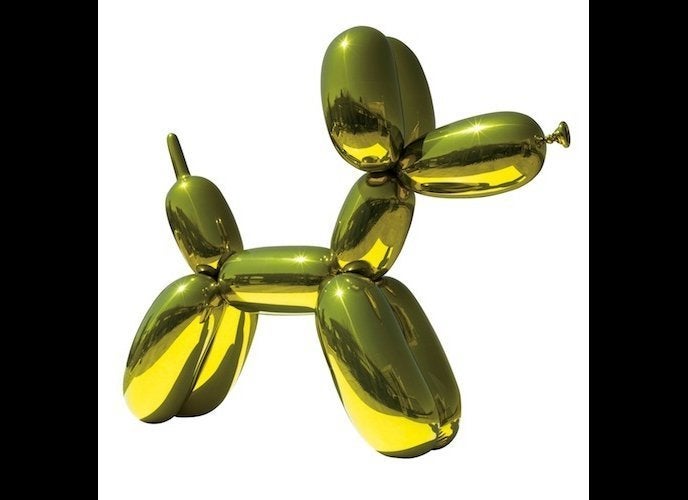 Best of 2014: The Top 5 International Exhibitions of the Year
Popular in the Community