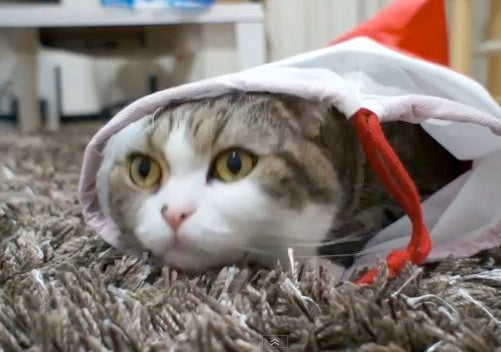 If you think the Internet is at capacity with cat videos, you may not want to spend your next few minutes here.
However, if you just can't get enough of fuzzy paws cascading down slippery hallways, if tears come to your eyes when you spy little be-whiskered faces running right up into camera shots, or you collapse into fits of laughter when you watch pudgy legs flying out of boxes and into the air, then this video is most definitely for you.
In honor of Maru's birthday, here are a few of our favorite moments. He is Maru, hear him roar.
Related
Popular in the Community