Each January, the Palm Springs International Film Festival features most of the Oscar-nominated foreign films from around the world. Thus, one can view Michael Haneke's powerful, recent Golden Globe winner The White Ribbon, a stinging, black-and-white indictment of German village life pre-WWI, before other filmgoers. But this year in the desert brought forth some lesser known and equally worthy foreign films, as well as an exceptional year for American documentaries.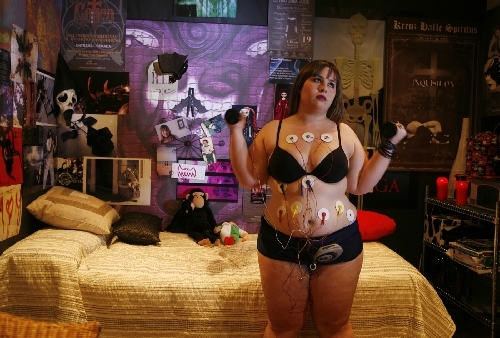 GORDOS (Spain/Daniel Sanchez Arevalo)
A weight loss therapist takes off all his clothes and asks his potential clients to do the same. Those who do not run out the door become the characters in this deliciously funny, wildly inventive feature. Remarkably, Sanchez Arevalo interlinks numerous story lines without losing clarity, heart or brilliance, as we see which couples transcend or succumb to issues about body image.
MOTHER (South Korea/Bong Joon-Ho)
This darkly comedic but sumptuously shot film by The Host director Bong Joon-Ho features Korean TV star Kim Hye-Ja as a doting mother who will do anything to prove her handsome but mentally challenged son is not guilty of a murder. Its twists and turns, to the very end, supplement a sensuousness that is as surprising as it is welcome.
1981 (Canada/Ricardo Trogi)
Quebec director Trogi takes events from his own 80s childhood to fashion this endearing French-language look at an 11-year-old boy whose suburban challenges include unrequited love and an unquenchable need for material possessions. Sandrine Bisson is astoundingly funny and loveable as the mother, in her first role on film.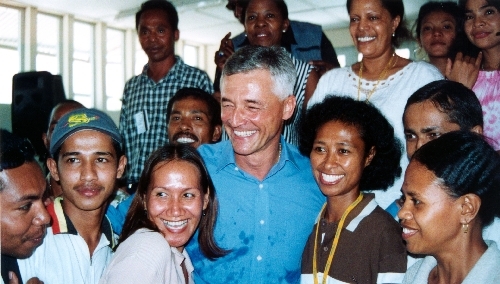 SERGIO (US/Greg Barker)
Among the many strong US docs, Greg Barker's Oscar shortlisted film on UN refugee diplomat Sergio Vieira de Mello, is the most emotionally moving. The Brazilian who succeeded in repatriating 400,000 Cambodians after talks with the Khmer Rouge died slowly in the rubble of a Baghdad UN building bombing. Based on the book by Samantha Power, Sergio will thankfully reach viewers via HBO.
SOUNDTRACK FOR A REVOLUTION (US/Bill Guttentag & Dan Sturman)
Using music that fortified the black civil rights movement of the 60s, Guttentag and Sturman have made a doc that will especially inform and connect with our youth. Performers like John Legend and Wyclef Jean provide music, Danny Glover narrates and the emotional interviews range from previously unheralded protesters to Coretta Scott King, Julian Bond and Rep. John Lewis.
THE MOST DANGEROUS MAN IN AMERICA (US/Judith Ehrlich & Rick Goldsmith)
Winner of the Audience Award for Documentary, this doc had two sold out viewings, with subject Daniel Ellsberg in attendance. Wisely, we not only see the battle over the Pentagon Papers but Ellsberg's own shifting political allegiances in relation to his wife, Patricia. Also shortlisted for the Academy Award.
THE GREAT CONTEMPORARY ART BUBBLE (UK/Ben Lewis)
British art critic and BBC filmmaker Ben Lewis spent a full year researching how multimillionaire art collectors and auction houses Sotheby's and Christies manipulate the contemporary art market. With sly charm, he travels the world to relentlessly investigate the huge rise and shattering fall of art speculation and valuation, including works by notables like Jeff Koons and Damien Hirst. A visually splendid and diverting indictment of greed and collusion.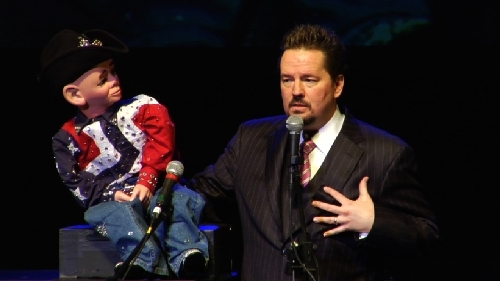 DUMBSTRUCK (US-Japan-Bahamas/Mark Goffman)
Former West Wing and Studio 60 on the Sunset Strip writer Mark Goffman follows a select group of ventriloquists whose varying career paths range from bare subsistence to the meteoric rise of Terry Fator, who goes from struggling performer to a multimillion dollar Vegas performer during the making of the film. Goffman's deep affection for all his subjects warmly shines through, regardless of their successes or failures.
SHAMELESS (Czech Republic/Jan Hrebejk)
When a Prague TV weatherman cheats on his wife with their Hungarian au pair, it sets in motion this clever, never cloying comedy, with oddballs turns of fate and a central character, played by Jiri Machacek, who pleasantly refuses to grow up and "do the right thing." It's the perfect anti-romantic comedy.
TODAY'S SPECIAL (US/David Kaplan)
A Manhattan chef (Aasif Mandvi) walks out of his job to pursue culinary greatness but his father's heart attack forces him to take over their greasy spoon restaurant, employ a mystical cab driver-cook and inevitably find love and acceptance in the Tandoori Palace. Director Kaplan has a keen eye for New York's rundown beauty and finds offbeat joy in each performer he shoots.
THE MISFORTUNATES (Belgium/Felix van Groeningen)
Most remarkably, The Misfortunates melds two separate stories and despite utterly offensive behavior on the part of four drunken brothers, never lets you look away. A 13-year-old boy grows up in an uber-dysfunctional household, then eventually becomes a writer and struggles to raise his own son. Van Groeningen blends the profane and the heartfelt here, with unique and entrancing results.

Popular in the Community