As we sit on our beach chairs, back decks and patios and bid summer a fond farewell, I thought it appropriate to put together a sampling of my favorite summer cocktails. They are all easy to prepare, no mixology required, are perfect made in big batches for entertaining at home or on the go, and of course, tasty! Pick a few of your favorites, get mixing, and raise a glass to another fabulous season.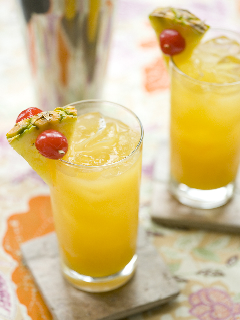 Endless Summer: Perfect for a last beach barbecue
Serves 4
8 oz. skinnygirl coconut vodka
4 oz. pineapple juice
4 oz. mango nectar
4 oz. sparkling water
fresh mango slice for garnish
In a cocktail shaker or pitcher mix all ingredients over ice. Pour into glasses and serve.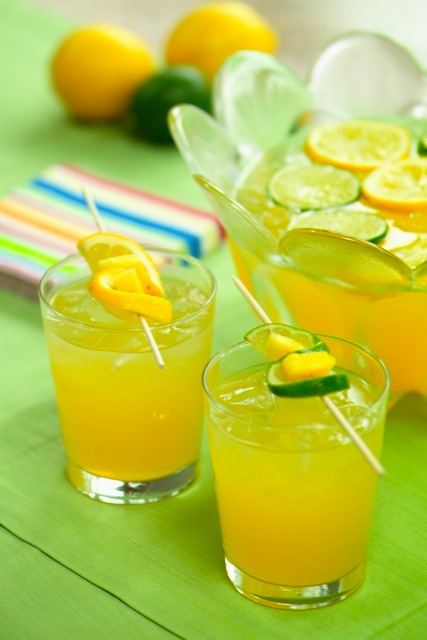 Lazy Labor Day: great for stirring up some fun with friends
Serves 4
8 oz. Brugal Extra Dry rum
2 oz. simple syrup
10 basil leaves
1 oz. fresh lemon juice
4 oz. sparkling water
Muddle together basil, lemon juice, and simple syrup. Add rum and stir well. Pour into ice filled glasses, top with sparkling water and serve.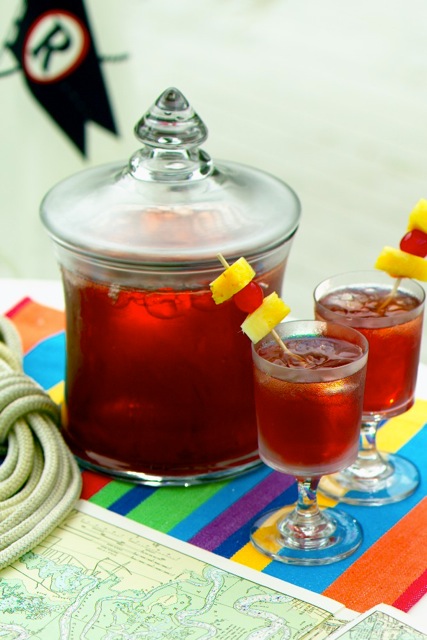 Summer Cup: great for porch parties
Serves 4
8 oz New Amsterdam Citron vodka
4 oz. King's Ginger liqueur
4 oz. lemonade
4 oz. cranberry juice
lemon wheels for garnish
Mix all ingredients in a pitcher with ice, serve.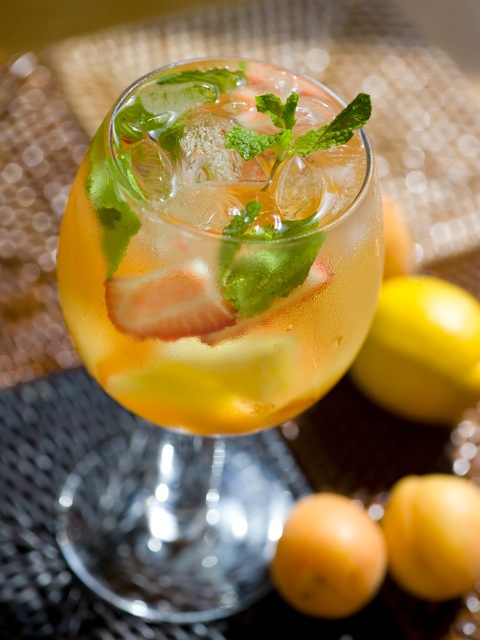 Sangria Bonita: from brunch to lunch
Serves 4
1 bottle ( 750 ml) Simi Sauvignon Blanc
8 oz. Peach brandy
4 oz. lemon flavored sparkling water
3 cups sliced peaches, green apples,and strawberries
Mix all in a pitcher, stir well, add ice, and serve.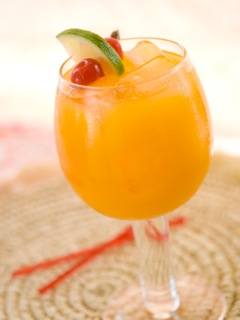 Sunset Beach: perfect for summers last hoorah
Serves 4
1 bottle ( 750 ml) Krug champagne
8 oz. passionfruit liqueur
4 oz. limoncello
In a small pitcher mix the liqueur and limoncello. Pour mixer into bottom of each glass, top with champagne, and serve.
Wine Time
My two favorites of the season were a Simi chardonnay, bursting with fruit and citrus notes perfect for summer's lighter fare, and a Rose' Mas Sainte Berthe, from the Provence region, light, refreshing, and so very on trend.