Hot on the heels of the announcement that infamous porn star Ron Jeremy will soon be releasing his own line of "adult rum", Ron de Jeremy, we bring you a round-up of some of the best (and most surprising) celeb-backed liquors.
Danny DeVito's seemingly still-drunk-on-limoncello appearance on The View couldn't have provided better marketing for Danny DeVito's Premuim Limoncello. Released not long after the episode aired, the organic and all-natural spirit is proudly made with lemons from Sorrento, Italy.
Unless you are a die-hard Justin Timberlake fan, you might not know that the superstar entertainer is behind a brand of hand-crafted, ultra-premium tequila. 901 Silver Tequila is made with 100% Blue Weber Agave, the name supposedly references the area code of Timberlake's native Memphis.
Rapper Ludacris even spent time in France learning the art of making cognac to perfect his signature brand, Conjure Cognac, which is a collaboration with renowned cognac house, Birkedal Hartmann.
Former Mötley Crüe frontman Vince Neil is totally giving a "take us away again to Margaritaville" vibe in the photo on his signature tequila, Tres Rios. According to the website, the name of this 100% agave spirit came from an experience when the singer "found himself resting at the crossroads of three lush rivers and he imagined they were flowing with the world's most supreme tequila."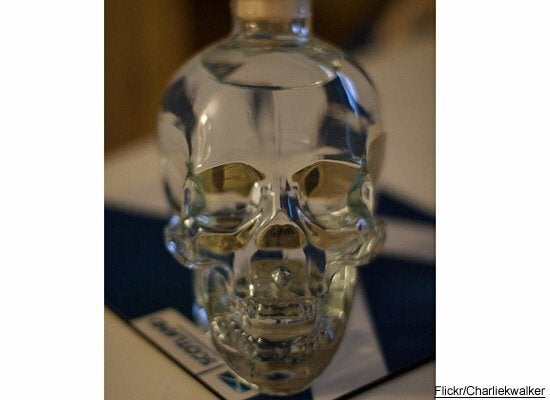 The Best of the Celebrity-Branded Liquors
Looking for more cocktail related content from The Daily Meal?