I have traveled to India, Tanzania, Kenya, Peru, London, the Dominican Republic, and the Bahamas. I love to travel!!! I believe it makes us better people – more capable of empathy, creativity, adventure, flexibility, optimism, gratitude, independence, and symbiotic relationships – to name a few.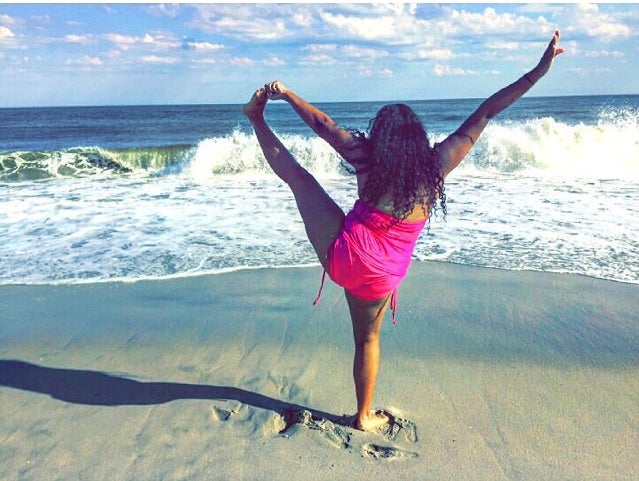 But this was my first group trip and I have to admit it will be hard to go back to traveling any other way!!! Why?
For one, you get to see so much in a short period of time. For those of us that only get 10 paid vacation days a year – you cannot beat the value!!! In ten days, I saw the: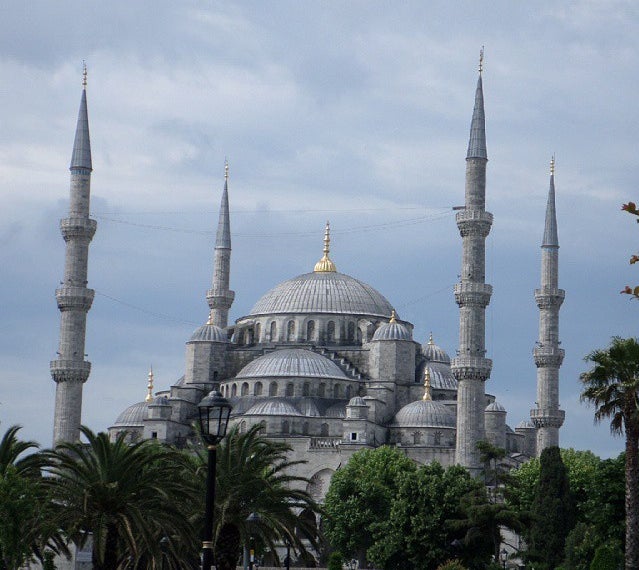 1. Sultan Ahmet Mosque, known as the Blue Mosque, for the tiles and paint adorning its interior. The stained glass was stunning. It still functions as a mosque in Istanbul, Turkey. The architect, Sedefkâr Mehmed Ağa, built it with five main domes, six minarets, and eight secondary domes.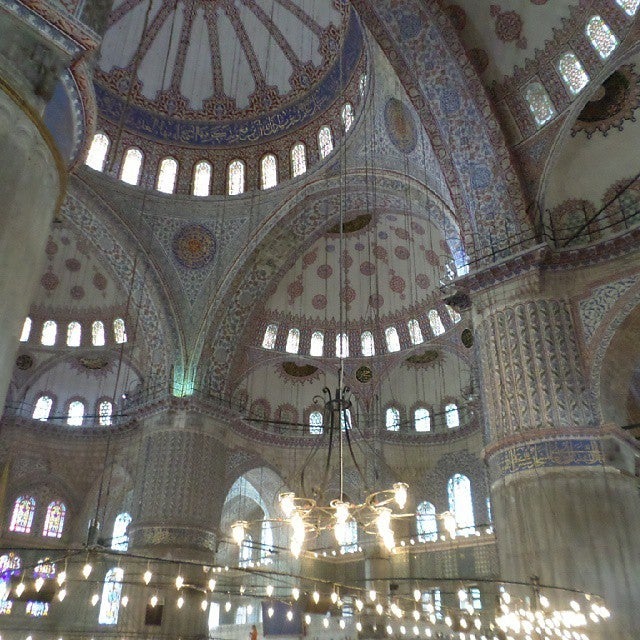 2. Hagia Sofia, also known as Ayasofya, built by the emperor Justinian I between 537 and 543 AD. The dome left me breathless. In English, Hagia Sofia means "Holy Wisdom" and appropriate name because it took tremendous wisdom and knowledge of architecture to built it. It was first a church, later a mosque, and now a museum in Istanbul, Turkey.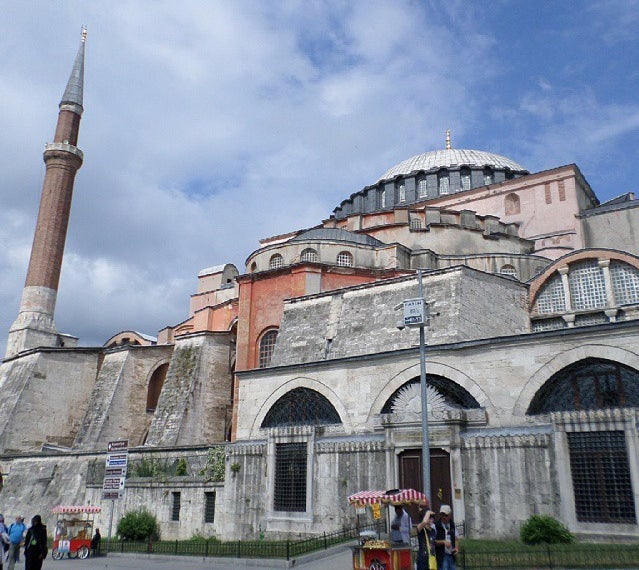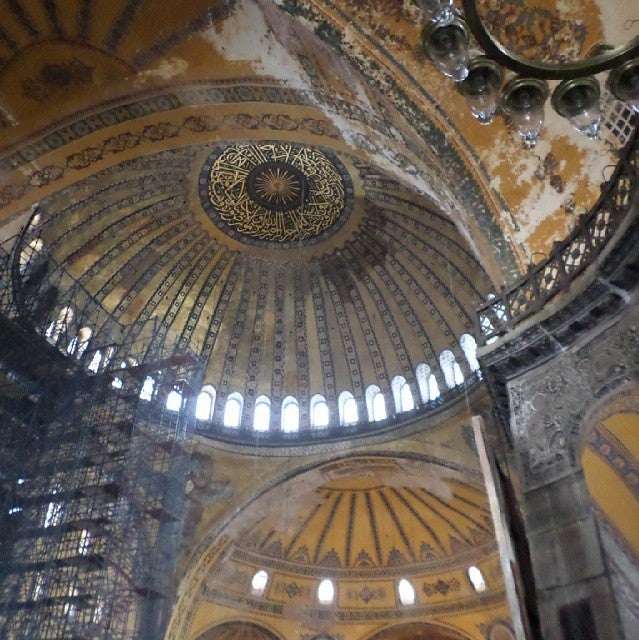 3. Topkapi Palace, residence of the Ottoman Sultans for more than 400 years.
4. Ankara, the capital city of Turkey, to visit the Mausoleum of Ataturk and the Museum of Anatolian Civilizations.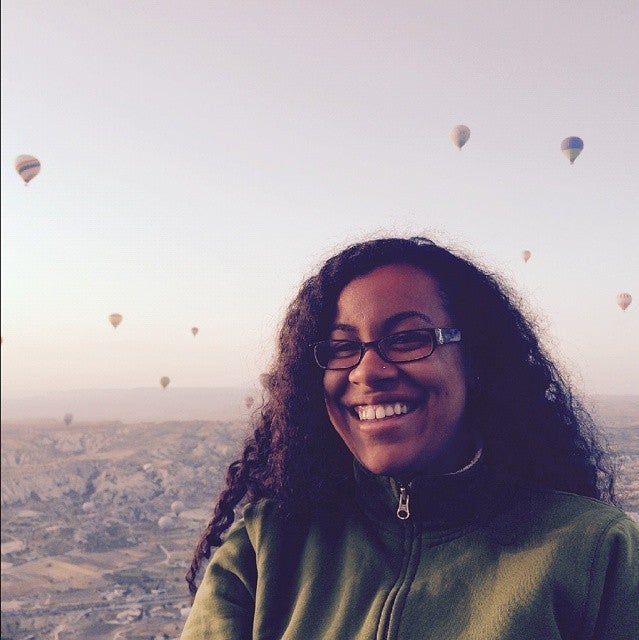 5. The famed underground cities of Cappadocia – my favorite site in Turkey!!! Early Christians took refuge here from the persecution of the Roman Empire. Cappadocia is the "land of the fairy chimneys," and is a UNESCO World Heritage site. The Open Air Museum in the Goreme and Zelve, was informative and fun. I also got to ride a HOT AIR BALLOON!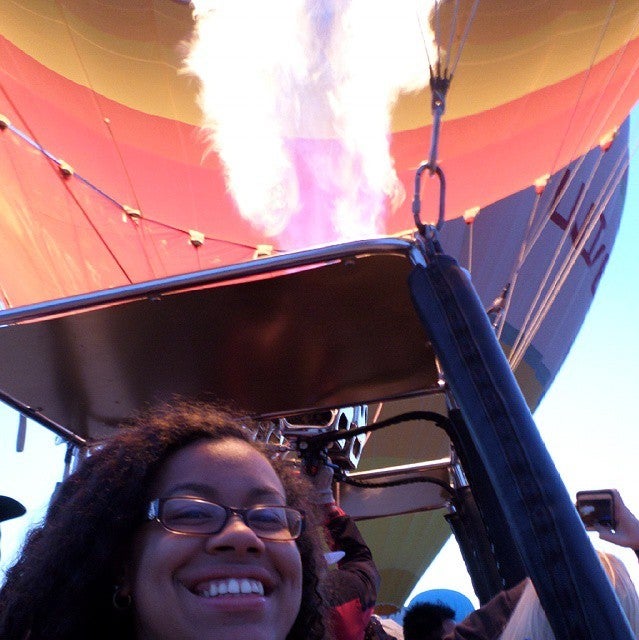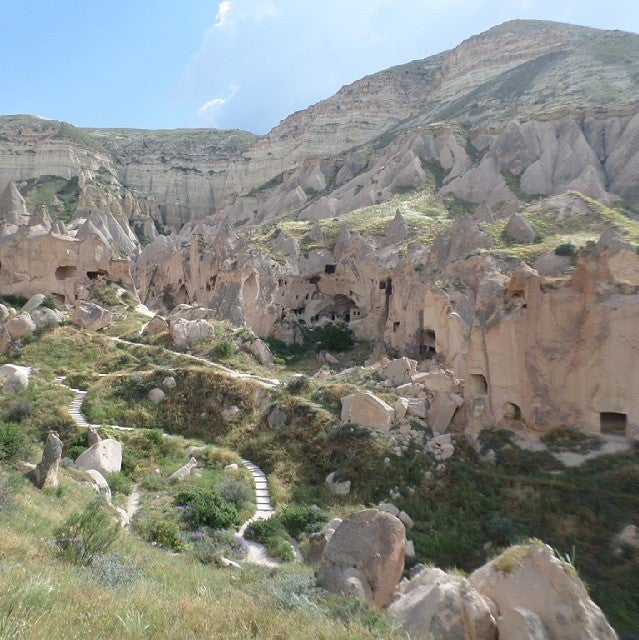 6. Whirling Dervishes, entranced me as they worshipped.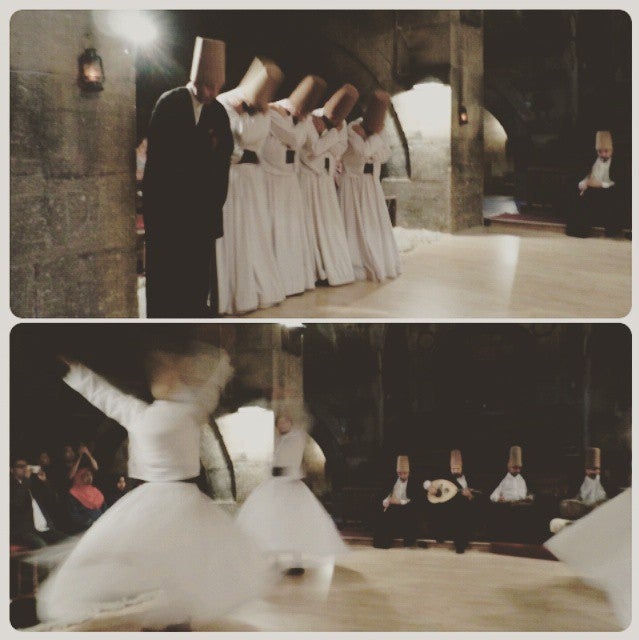 7. My second favorite part of the tour was swimming in the Mediterreanean at Antalya. We then visited Aspendos and Perge. The acoustics in the ancient Roman Theatre of Aspendos were stellar. I sang "La Negra Tiene Tumbao" by Celia Cruz, the queen of salsa, and felt like a celebrity. Finally we visited the Duden Waterfalls.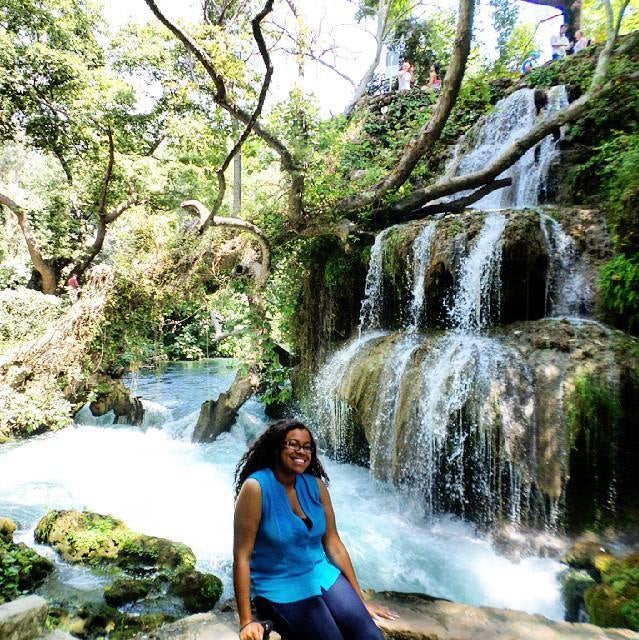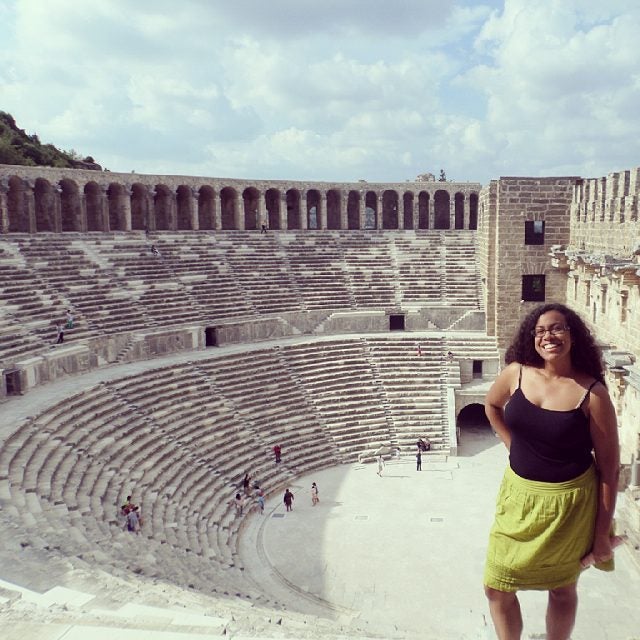 8. On the drive between Antalya and Pamukkale, we stopped at a Farmers Market. "Adrenaline rush" is the best phrase to summarize my experience there. Buying pistachios, almonds, and cherries, from farmers that do not speak English, had never been so much fun. The power of body language!!! Universal body signals like nodding my head "yes" or shaking my head "no" and smiling when I was pleased with how much goodies I was given was a rush. I loved interacting with the locals! This was a major highlight for me.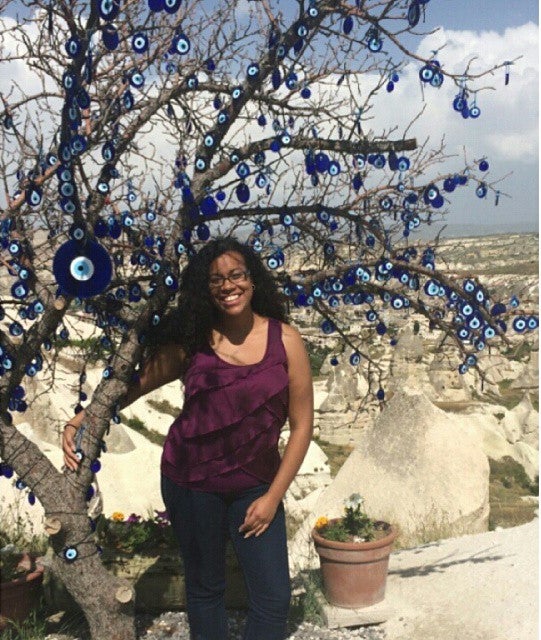 9. We arrived in Pamukkale, meaning "cotton castle" in Turkish. The city contains hot springs and stunning white terraces that look like ice, created by carbonate minerals left by flowing water.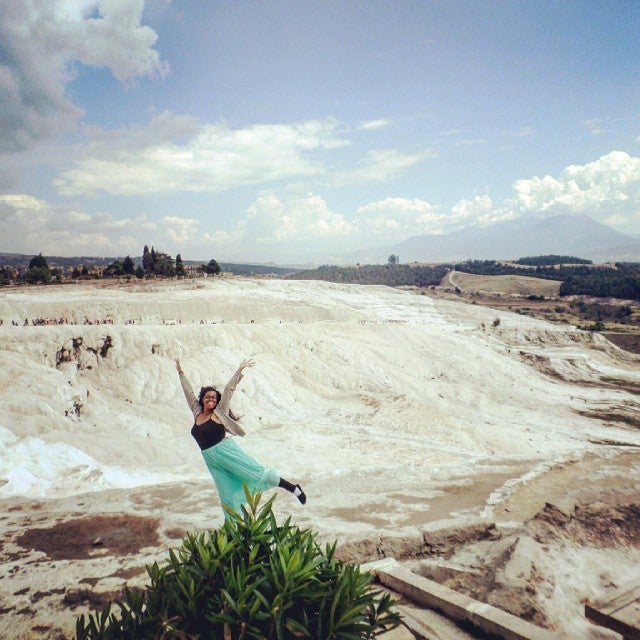 10. Visit the Roman city of Aphrodisias, whose large excavation was funded by the National Geographic Society. Ancient artists produced sophisticated statues inspired by Aphrodite, goddess of love and marriage, for whom the town was named. We were able to visit the Temple of Aphrodite and the wonderful collection of the art of Aphrodisias at the local archaeological museum.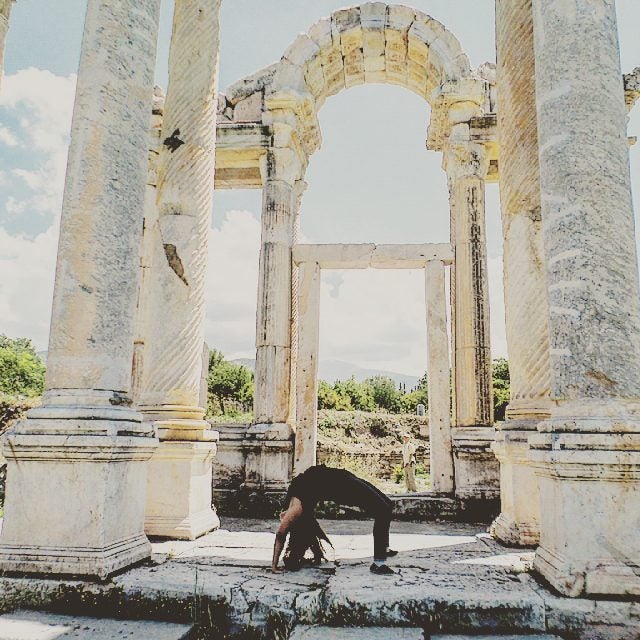 Secondly, one of my many life mottos is, "Friends that travel together, stay together! Friends that serve together, stay together!" As a single traveler, it is normal to ask yourself, "Will I be able to enjoy myself? Will I feel like the third-wheel the whole time? Will I make any friends? Should I invest in a selfie stick, since I won't have someone to take pictures of me at the sites?"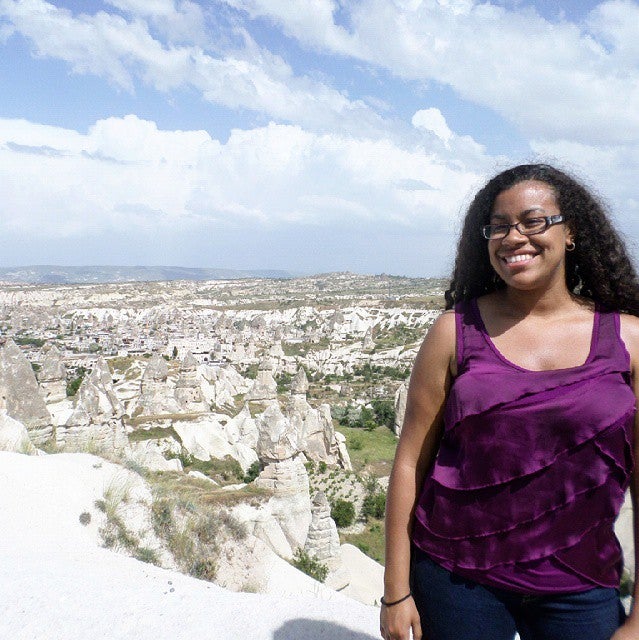 Fortunately, when you take a group tour, you are bound to make friends with amazing people that share your love of travel. I had the pleasure to meeting, another single traveler on this tour. Our difference in age and educational background, all melted away as we bonded over delicious food. We exchanged "Ohhs" and "Ahhs" at the Blue Mosque and Hagia Sofia. We discussed gender roles on the tour bus as we drove through busy Istanbul, and instantly became friends. We even got together in New York after the trip to catch up!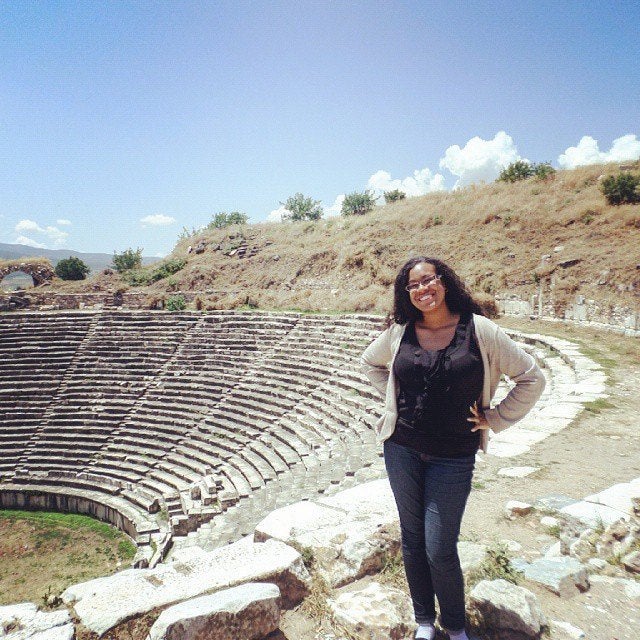 Lastly, I could visit Turkey time and time again, and each visit would be a unique adventure, because not only are their endless sites to see, but the people are kind and welcoming. Also, your taste buds will be in heaven. After this trip, I created a "bucket list" of places I want to go back to, which include Chora Church, Sultanahmet District, Basilica Cistern, Dolmabahce Palace, Galata Tower, Spice Bazar, and Princes' Islands (all of which are in Istanbul). My full "Turkey Bucket list" is several pages long already!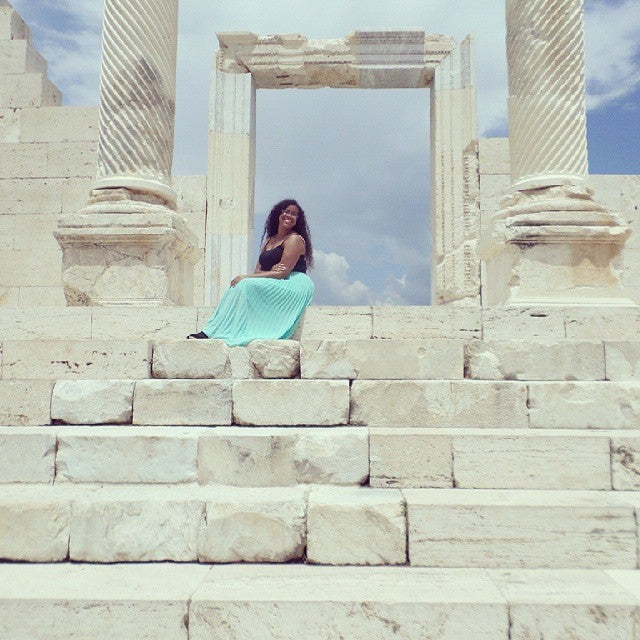 I had the adventure of a lifetime!!! I cannot wait to go back to Turkey and I cannot wait to travel with Friendly Planet Travel again!!!
REAL LIFE. REAL NEWS. REAL VOICES.
Help us tell more of the stories that matter from voices that too often remain unheard.
This post was published on the now-closed HuffPost Contributor platform. Contributors control their own work and posted freely to our site. If you need to flag this entry as abusive,
send us an email
.