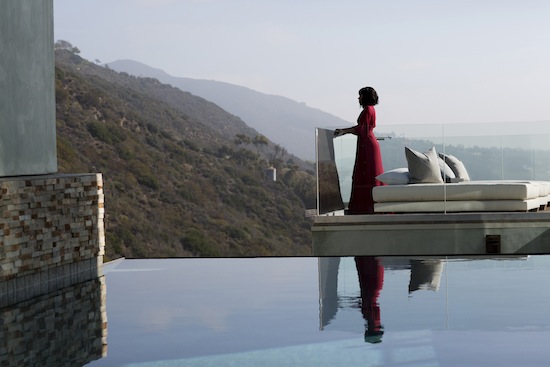 The Venice Film Festival turned 70 this year, but the atmosphere on the Lido is far from being over-the-hill, more like fashionably casual and über-cool. And now that the reviews for the George Clooney and Sandra Bullock starrer Gravity have all been turned in, it's time to get to the heart and soul of the oldest cinema festival in the world.
"Venice Days - Giornate degli Autori" is a prestigious sidebar to the competition films, and it turns out, most of my favorites so far are screening as part of Venice Days. Two such favorites are in a category I hardly ever give much thought to in festivals, short films, but when fashion house Miu Miu pairs up with Palestinian actress and filmmaker Hiam Abbass and African-American director Ava DuVernay for the last two installments of "Miu Miu Women's Tales", short films suddenly become high on my priority list.
And what stunning shorts The Door by DuVernay and Le Donne della Vucciria (The Women on the Vucciria) by Abbass are! While Abbass gets the Sicilian rhythms and passion down perfectly in her work, DuVernay creates a portrait of love, loss and LA that sent shivers down my spine. Both films are less than 10 minutes in length, with no dialogue, chock full of fantastic music, told in different shades of cool (DuVernay) and warm (Abbass) but each left me breathless and moved. Because a touching love story stands beautifully at the heart of each, and love stories in my opinion, are the key to our salvation as human beings.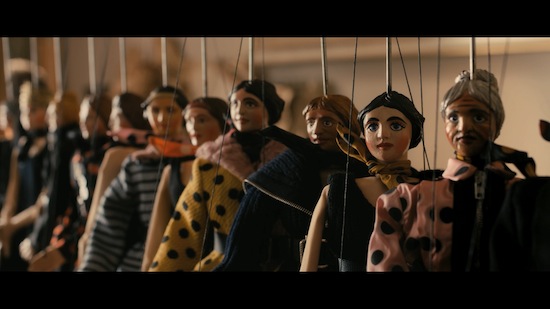 Introducing a fascinating talk with both filmmakers, and the actors who star in Abbass' and DuVernay's work -- Roberto Zibetti and Gabrielle Union respectively -- Venice Days director Giorgio Gosetti said "to speak of female creativity is like to talk about sex of the angels." He continued that while the artistic establishment thinks of "artists as artists", women filmmakers bring a special sensitivity to their work. And with both Abbass and DuVernay also representing the unofficial ambassadors of their heritage and race, that sensitivity takes on a whole new meaning.
"Why did you both decide to tell a love story?" Gosetti asked. DuVernay said "love is at the core of all our passion, at the core of all stories for me," while Abbass explained "all the work I've done features a love story," because deep inside "one needs to love and be loved and it's something I don't think about, I live." The stunning Union added that she herself was "attracted to the bare-bones script" and how the filmmaker narrated "the healing power of our friends." She continued, "any one who has lost an epic love and your friends show up, that's your salvation," the actress herself familiar with the heartbreaking tragedy of divorce in her own life.
As far as gender, what can be called the joys and hardship of being a female filmmaker, both Abbass and DuVernay were insightful. DuVernay said she welcomed being called an "African-American woman filmmaker" because "my identity is part of the work I'm creating." For Abbass, who grew up Palestinian in a village in northern Israel, the challenge was that she "had to prove myself as a human being first" which also allowed her to look at people away from gender, but as whole beings. All, including Union agreed that a woman's effort has to be double or triple that of their male counterparts for the art to exist and that "men have the luxury of being unprepared," something never available to women.
"Miu Miu Women's Tales" is a series of six films commissioned by the Italian fashion house to combine "interesting cinematic themes and strong feminine points of view with fashion" and past contributors have included Zoe Cassavetes, Lucrecia Martel and Massy Tadjedin. The final products make the viewer believe in the magic of fashion but also tap into the great power of being a woman, a real woman, in today's world.
Top photo by Brigitte Lacombe, all images courtesy of Venice Days and Miu Miu, used with permission
Calling all HuffPost superfans!
Sign up for membership to become a founding member and help shape HuffPost's next chapter