As we are approaching the holidays, many of us start thinking about how we are going to pay for all of the holiday trappings, gifts and merriment. For many, that looks like using plastic to pay for costs. Unfortunately, that can lead to sticker shock when you get your credit card bill in January.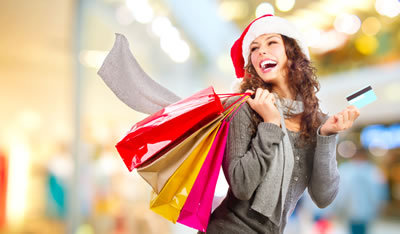 This past Thanksgiving weekend is typically seen as one of the busiest shopping times of the year. According to an earlier study by the National Retail Federation, 59 percent of Americans shopped during the holiday weekend. This is an estimated 137.4 million people, up from 135.8 million people last year.
According to a survey by MagnifyMoney, over 50% of Americans carrying debt used a credit card to finance their holiday festivities in 2015. Additionally, most shoppers added almost $1000 to their debt over the holidays, which could easily snowball if you have high-interest credit cards! :(
One commonly used method of paying down high-interest debt is to transfer the balance of one card to another card with a lower interest rate. Some people try to find cards that have 0% introductory APRs, a few lasting beyond 18 months (click for detailed reviews and application info). After enjoying a low teaser rate, typically between 0% to 4.99%, the rate jumps to the regular APR (sometimes in the high teens or even above 20%!) after the promotion period ends. Please note that APR stands for annual percentage rate.
There are a number of great 0% promotional offer credit cards such as the Chase Slate that boasts a 0% APR for 15 months and no balance transfer fee (it's very rare to not charge a fee) and the Citi Simplicity® Card with both purchases and balance transfers at 0% for 21 months with a standard 3% balance transfer fee.
A DIFFERENT APPROACH TO BALANCE TRANSFERS
While 0% intro rates may work for some consumers, such offers may not work for others. For example, 0% offers don't work as well for folks who can't pay down debt before an introductory period ends because they'll get slammed with high-interest rates when the promotion ends (and the regular APR kicks in). It also won't work for individuals who don't want to worry about doing a balance transfer to a new card every 6-12 moths or so as most teaser rate offers last about a year. In addition to the hassle factor of multiple transfers, there is also the potential of added cost in the form of balance transfer fees, which are typically 3%. Finally, you run the risk of not even qualifying for or finding a card that works for you at the time needed to transfer your balance.
Sometimes, simplicity is best when trying to pay down debt, and in the case of balance transfer cards, one appealing strategy is to find cards that have ongoing/permanent low-interest rates. Such cards may or may not feature introductory rates.
In this article, we're going to describe many long-term low-interest cards so you can pay down your debt without having to do multiple balance transfers. This can save you time, headache and hassle when compared to teaser rate offers. We will highlight cards that offer around a 10% APR or lower for the long run. Some of these cards MAY also provide low rate or 0% introductory offers. If they do offer an intro. rate, the distinguishing factor is that the "go to" rate will be significantly lower than a typical 0% rate offer. These offers will also likely save you quite a bit on fees as they typically don't charge the typical 3% transfer fee.
Note: Be aware that all credit card review sites are not created equal! Please see our note at the bottom of the article to see why we believe we are the most objective in the field. Most sites only list cards that advertise with them.
THE WINNERS (LOW ONGOING RATE)
The following unique balance transfer cards may be a great choice for individuals who know they will take longer than 12 months to pay off their debt. When the introductory APRs on traditional transfer offers expire, the "go to" rate is usually significantly higher than the rates of the cards featured below (around 10% or less and NOT intro. rates). These cards are definitely worth considering if you have good to excellent credit (720+ credit score).
Note: Many experts are expecting an increase in interest rates soon by the Feds, so locking into a fixed rate (as opposed to a variable rate) transfer offer is a wise way to guard against future rate hikes.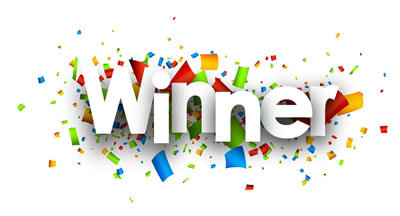 Simmons Bank Visa Platinum*
If you have excellent credit and you're looking for a long-term, low rate balance transfer card that doesn't have a balance transfer fee, look no further than the Simmons Bank Visa Platinum card. In addition to no balance transfer fee, this card has one of the lowest ongoing rates in the country for many years. It offers a variable 7.5 percent APR on balance transfers made within the first 90 days of opening the account. This is comparable to the NASA card below, although at a lower rate.
Despite being featured by such noted publications as Money Magazine for many years, Simmons, a relatively small bank based in Arkansas, remains a best kept secret.
NASA Federal Credit Union Card Visa Classic Credit Card
The NASA Federal Credit Union card offers a fixed rate 7.9 percent balance transfer for life for all transfers made within the first 90 days of account opening. In other words, there is no time limit to this very low APR. There's also no balance transfer fee. An important item to note is that this is a fixed rate card, so any future fed interest rate hikes will not affect this rate.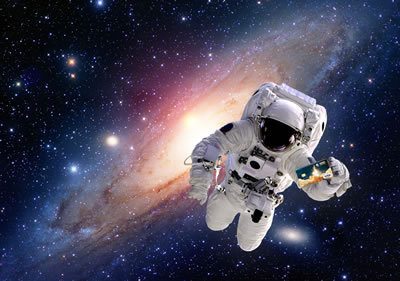 Editor's Note: Even if you do not work for NASA, you can show off a NASA FCU low-interest rate credit card to your friends. They have a number of membership eligibility options and one that allows anyone interested to gain membership. According to their website, a complimentary membership to the National Space Society (NSS) entitles you to join NASA FCU, and they offer a one-year introductory membership fee of $20.
Barclaycard Ring™ MasterCard®*
The Barclaycard Ring MasterCard is a great card to consider for those with excellent credit and looking for a low ongoing rate. This card offers a variable rate of 8.25% with no balance transfer fee, no foreign transaction fees and no annual fees. Cardholders also get access to an online community where members get to vote on card features as well as gain additional information about the card, such as details on fees and more. Free online access to one's FICO score is also provided to help cardmembers keep up with their credit score.
Affinity Federal Credit Union Premium Visa® Credit Card
The Premium Visa credit card from Affinity Federal Credit Union offers variable rates as low as 8.85% - 14.85% based on your credit. Unlike most cards, there are no penalty rate increases for late payments. Another unique feature is that cardholders can enjoy the same low rate for all types of transactions (purchases, cash advances, and balance transfers). Although a credit union, it appears that virtually anyone can apply for this card (see membership requirements).
Affinity is offering a holiday rate promotion by providing Affinity Premium, Gold and Classic Visa credit cardholders with a 3.99% APR on all purchases made in October, November and December. The 3.99% APR will remain on any balances carried over from this period through June 30, 2017. After that, the regular purchase rate of 8.85% - 18.00% (variable APR) will apply to any remaining balance.
Commerce Bank Miles℠ Credit Card
The Commerce Bank Miles credit card offers rates slightly on the higher side, currently between 10.49% and 20.49% based on your credit. Balance transfer fees are on the higher side as well at 5% (minimum of $10). To help offset higher rates and fees, this card does offer 6 months at 0% APR for balance transfers and purchases. Cardholders also can earn points and cash back. An interesting feature is that cardholders earn points for both purchases and interest accrued on monthly balances. Cardholders earn 1% back for every dollar spent on most purchases and 2-3% back in select categories.
Commerce Bank also offers three other cards with rates as low as 10.49% APR that we will review below.
Commerce Bank Special Connections® (Visa® and MasterCard®) with Rewards Like the Miles card, the Special Connections card (Visa or MasterCard) offers similar rates between 10.49% and 20.49% based on creditworthiness. It also offers 0% on balance transfers and purchases for 6 months. Cardholders earn cash back and points at the same rate as the miles card.
Commerce Bank Visa Signature The Visa Signature card from Commerce Bank offers the same rates and benefits as above with a few changes. Instead of a 6-month promotional period, this card offers a

nine-month

0% APR on purchases and balance transfers. In addition, cardholders get Visa Signature benefits, including Visa Signature concierge benefits.
EverCard Visa Platinum Credit Card
EverBank offers cardholders a simple approach by offering a variable 10.25% APR (no tiers based on credit) on purchases and balance transfers. The transfer fees are the standard 3% of the amount of the balance transferred, which doesn't sound too appealing. But the big kicker on this card is that the maximum fee is only 50 bucks. TIAA recently announced that it will be acquiring EverBank, but hopefully this card offer won't suffer in the process.
INSIDER TIP! According to Steve Rhode, the "Get Out of Debt Guy",
"Transferring balances and paying off debt with low or 0% rate cards can be a mathematically smart move. It allows you to pay off your debt for an extremely low cost. But keep in mind, the credit card company is hoping you'll get stuck on the card and unable to transfer further. Low rate balance transfers are a marketing tool used to attract money making customers. The monthly payments with the transfer rates are low and will be small but if you don't pay off the balance or transfer to a new card the payments can become much higher. Like anything else, when used with care and caution, it can be a smart thing to do."
BEST LOCAL, REGIONAL & OTHER CARDS
For the Military: USAA Rate Advantage Visa Platinum®*
The USAA Rate Advantage Visa Platinum® from USAA Bank offers a very low variable transfer rate as low as 7.15% up to 24.15% based on credit. One downside is there is a 3% fee, but the maximum fee per transfer is $200. Membership with USAA is available to active and former military, eligible family members as well as cadets and midshipmen. Designed with military personnel in mind, USAA also offers special benefits such as reduced rates during deployment or rebating finance charges accrued while participating in a qualified military campaign.
TruWest Federal Credit Union: Visa Platinum, Visa Signature, Platinum Points Visa Rewards Visa Cards (Regional to parts of Arizona and Texas)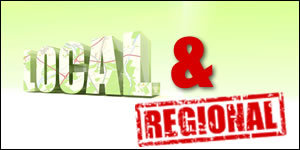 TruWest Federal Credit Union serves members in parts of Arizona and Texas and offers three cards with low ongoing rates. The Visa Platinum Card offers a long 18 month promotional period with 0% APR and a 3% balance transfer fee. After the promotional period, the rate changes to their extremely low standard rate as low as 6.20% (6.20% to 20.2% based on credit).
In addition to Visa Signature benefits, the Visa Signature card offers the same promotional rate of 0% APR for 18 months and then 8.15% - 9.15% after that. The standard 3% balance transfer fee applies.
The Platinum Points Visa Rewards credit card offers the same 18-month promotional offer which then goes to 8.15 - 15.15%. Cardholders can earn a $100 cash back bonus by spending $1,000 in the first 90 days.
BBVA Compass Visa Signature® Credit Card (Regional to AL, AZ, CA, CO, FL, NM and TX)
The Visa Signature credit card from BBVA offers a 0% to 3.99% introductory APR on balance transfers for one year based on credit. After that, your APR will be a variable rate between 9.49% to 23.49%. Also, there is a 0% promotional APR on purchases for six months. Although we don't recommend adding new purchase debt to existing debt (after you take advantage of a transfer), this will allow you 6 months of interest-free financing to pay off new purchases during the holidays if you need some help with your cash flow.
BB&T Bright Card (Regional to IN KY MD NC NJ OH PA SC TN TX VA WV AL DC FL GA)
The Bright Card from BB&T offers a consumer-friendly interest rate from 8.40% to 17.40% based on creditworthiness. Cardholders also can enjoy a 0% APR for 15 months on purchases and balance transfers. Balance transfer fees are the industry norm at 3% (minimum of $10). Please note that applications are only accepted from the states above and that you should call to verify eligibility.
Logix Platinum Rewards MasterCard®
Logix Federal Credit Union offers the longest promotional rate we have seen at a variable 4.99% to 9.99% APR for 24 months with no balance transfer fee. The transfer rate is based on your credit. After the introductory period, the ongoing rate is then 9.49% to 17.99%. For those qualifying for the lower rates, this can be a great option for individuals in Southern California who need to find a way to pay off high-interest debt. It also has no foreign transaction fees, a plus for travelers.
DollarBank Low Rate Credit Card
DollarBank offers their card services to residents of Ohio and Pennsylvania. Initially, cardholders can enjoy a 6-month introductory rate of 0% APR on purchases and balance transfers. After the introductory period ends, remaining balances and purchases move to the regular rate of Prime + 5.99% APR, currently 9.49%. The transfer fees are below the industry average at 1% of the amount of the balance transferred or $5 (whichever is greater) for the first six months. Moreover, the maximum fee will be $150.00.
TruService Community Federal Credit Union Visa® Platinum Card (Local: Arkansas)
Arkansans in Central Arkansas looking for a long-term balance transfer credit card won't find a better deal than what's offered by the TruService Community Federal Credit Union. TruService lives up to its name with a ridiculously low ongoing APR as low as 5.5 percent up to 13.5%. This is the lowest ongoing rate in the nation that we have found. They have a special holiday promotion going till December 31, 2016 with 1.9% APR on balance transfers, purchases and cash advances for 6 months. If you transfer within the first 60 days, there is no balance transfer fee.
Paying down debt is an important step to take in your financial life. Fortunately, there are plenty of tools out there to help you do it effectively, quickly and as cost-friendly as possible. If you need time on your side to pay down debt and don't want to get slammed with high-interest rates, don't overlook these ongoing low-interest credit cards.
This concludes our list of the best "low ongoing rate" credit cards for balance transfers. We wish you well in your card research and selection and sincerely hope and pray that you realize true savings as you pay your balance down. Click here for more information, including tips and tricks regarding balance transfer credit cards.
When reviewing these cards, we do our best to put ourselves in your shoes. We choose cards based on such things as maximizing cash back rewards, (lack of) fees, finance charges and ease of use. In other words, if we wouldn't use these cards ourselves, we wouldn't recommend them!
* NOTE: About 35% of the credit card offers that appear in this article are from credit card companies from which we receive financial compensation (these cards are listed as such on our site). They are noted above with an asterisk. We are proud that the majority of cards that we list (about 65%) are cards that don't advertise with us―- almost all of our competitors ONLY list cards that advertise with them.
The bottom line is that we don't know of another site that prominently lists as many non-advertiser cards! Please note that Rates are current as of the publishing date of this article and should be verified prior to applying.
Co-written by Curtis Arnold, a nationally recognized consumer advocate and founder of CardRatings.com, the pioneering website that started posting the first credit card ratings online around 20 years ago, Shane Tripcony, personal finance blogger and web marketing consultant, and Amanda Abella, personal finance writer and business consultant. Curtis and Shane are the founders of BestPrepaidDebitCards.com, which provides ratings and reviews of prepaid cards and credit cards.
(Photos from Adobe Stock)