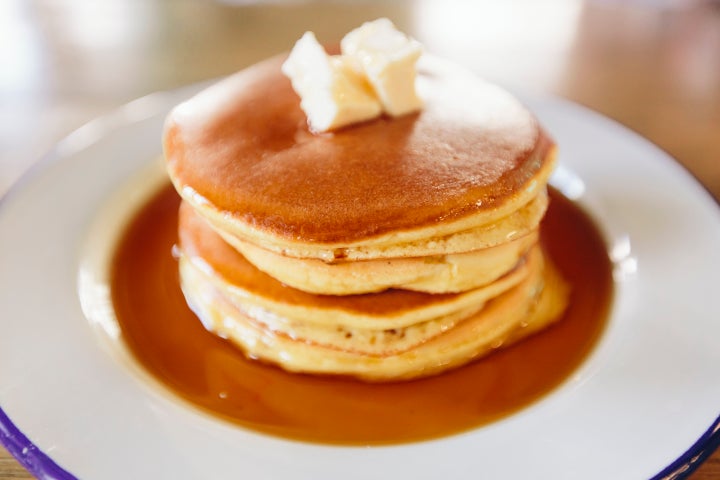 When it comes to pancakes, you don't want to mess around. Pancakes are great. They make breakfast a more exciting meal. They even make our weekends just a little more special. So if you churn out a subpar batch of pancakes, the day is definitely a little sadder. And you're meal significantly less satisfying.
We understand that a bad stack of pancakes can happen to the best of cooks. But with the right ― or best ― pancake recipe, you never have to eat a less-than-perfect pancake again. And we've got just the recipe for you. This secret family recipe (which one of our editors is so generously sharing) makes the best pancakes you've ever had. The magic ingredient? Corn meal. Not so much of it that you can taste it, but enough to make all the difference. Anyone who's been lucky enough to try these pancakes has declared that they are by far the best pancakes they've ever had.
And once you've had the best, you may as well forget the rest. Behold, the only pancake recipe you'll ever need.
Secret Family Pancake Recipe
Makes 10 pancakes
Ingredients:
1 egg
1/2 tsp salt
2 Tb oil (canola or vegetable)
1 cup flour
1/2 cup corn meal
3 tsp baking powder
1 Tb sugar
1 1/2 cups milk
Butter for the pan
Instructions
In a large bowl, beat together the egg, salt and oil until well combined. In a separate bowl, mix the flour, corn meal, baking powder and sugar. Add it to the egg mixture along with the milk and stir just until combined. Heat a 10″ skillet to medium heat, melt a pat of butter and add a 1/4 cup of batter to the pan. Flip once it starts to bubble and cook to golden brown. Repeat until you have a stack of pancakes. Serve right away ― preferably with lots of butter and real maple syrup.
Before You Go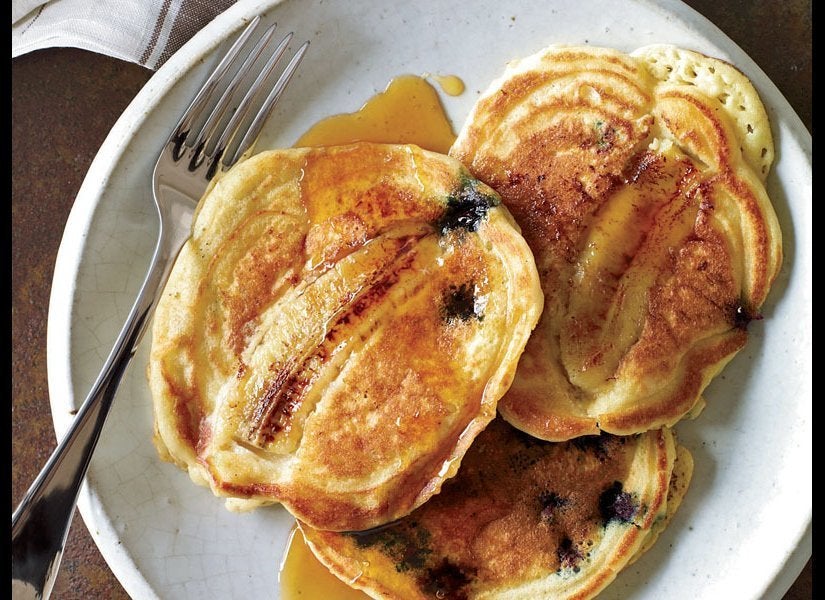 Pancakes, Glorious Pancakes
Popular in the Community