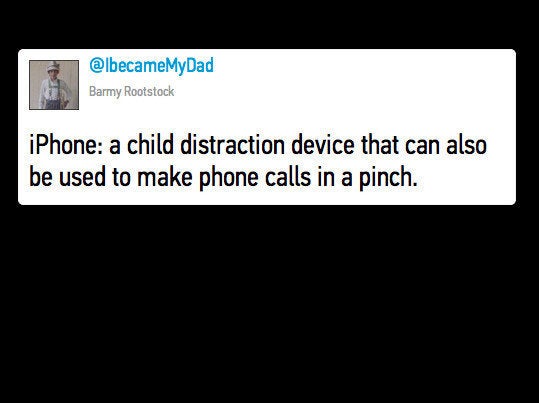 Our children's brave new Internet-loving world has a vocabulary and technological toolkit all its own. Rather than fiddling with old-fashioned phone cords, kids use Skype and FaceTime like pros; instead of playing hopscotch like their parents, some literally run around in circles pretending to "load."
It's especially hard to keep youngsters away from the pocket-sized gadgets many parents travel with at all times -- cell phones. In fact, sometimes our children grow so fond of smartphones that we actually forget the devices' primary purpose.
This week's tweet roundup isn't all about tech, of course -- far from it. In the slides below, you'll find a 3-year-old tree-climber, a girl who actually likes the dentist, and more. Click through and enjoy!
Popular in the Community