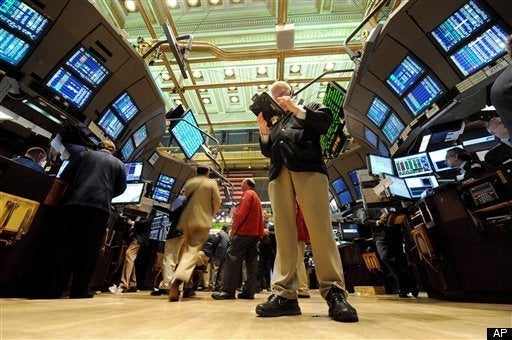 During the last ten years, which have been variously referred to both as "the big zero" and as a "lost decade," there were still a few winners. If your portfolio contained any of the below stocks in the last decade, you should probably consider yourself lucky.
Just how lucky? Topping the below list, which was compiled by Bespoke Investment Group, of the best performing stocks in the Russell 3000 during the last decade is diet food provider Medifast. The stock began the decade priced 19 cents and ended at $30.58 -- a 16,209% increase.
In keeping with Warren Buffett's longtime love of consumer staples companies, the below list contains more than a few firms that cater to Main Street. In a decade that saw two recessions and rising energy and health care costs, companies like Green Mountain Coffee Roasters, clothier JoS. A Bank and health-conscious soda maker Hansen Natural all managed to become big winners.
(A quick note: this list only includes stocks that were publicly traded on December 31, 1999. So there are a few very prominent big gainers that didn't make the cut. Google, for one, would have earned 619 % over its 2004 IPO price. We've included the top 40 below.)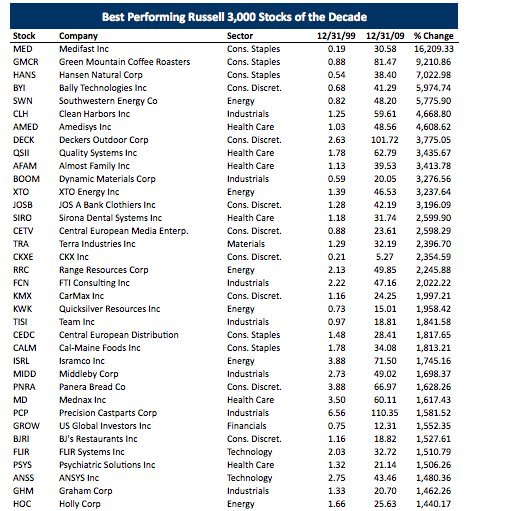 Popular in the Community