The first thing people tend to ask visitors or residents of Philadelphia is the age-old question "Pat's or Geno's?" But if you're a die-hard fan of either, then you might want to avoid asking Alan Richman, the restaurant critic of GQ.
"The rolls are very soft, the beef juicier and more plentiful than most, the provolone nicely gooey, the Cheez Whiz well integrated into the meat. What a combination -- wonderful cheesesteaks and attentive service. That's almost impossible to find," he writes.
But readers have to scroll far down the list to find his thoughts on the two most famous cheesesteaks. Richman placed Pat's King Of Steaks at number seven, claiming that the meat was overcooked and tough, the rolls chewy and elastic. Still, Pat's edges out Geno's Steaks by three places -- Richman declared it number 10, the lowest number on the list.
"The meat is long, flat, and tasteless," he writes. "The roll was the worst of all -- dry, spongy, and ghostly. The sandwich looks a lot like Pat's, but it doesn't measure up, and the bar isn't set that high. Feels like a place that has stopped trying."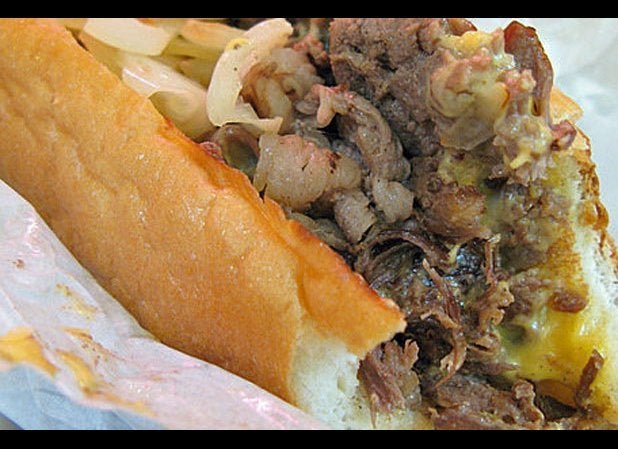 Best Cheesesteaks Outside of Philly