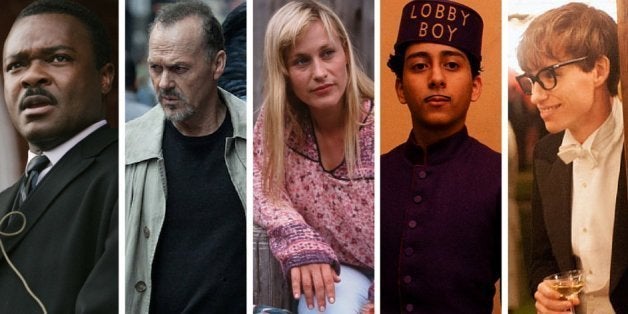 With less than a week until the Oscars, chances are you've caught most of the movies you'll manage to see before Sunday's ceremony. Even if awards fatigue has made this a particularly lethargic final few weeks, the final stretch toward Hollywood's big night will inevitability conjure up last-minute hopes and predictions. You may even find yourself in the company of others who care to discuss the rather odd slate of films that have defined Oscar season since it began in earnest. Because these last few months have been overloaded with Oscar fare, we're here to help. Three of the four acting races are locked up (early congrats, Julianne Moore, J.K. Simmons and Patricia Arquette!), so our cheat sheet puts an emphasis on the eight Best Picture nominees. With the exception of a few titles, they're the only movies that remain relevant anyway. Here's some party chatter you can whip out in the coming days even if you haven't laid eyes on a single one of this year's nominees.
"American Sniper"
Directed by Clint Eastwood
Written by Jason Hall
Starring Bradley Cooper, Sienna Miller, Max Charles and Luke Grimes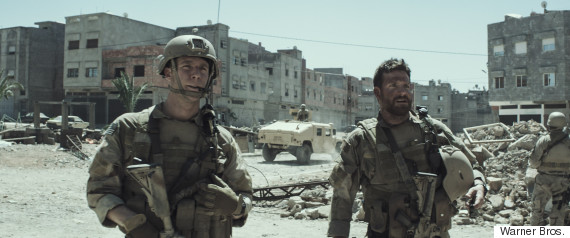 • "Even Renesmee thought the baby looked fake."
• Take your pick: "'American Sniper' is Iraq War propaganda." OR "'American Sniper' is a patriot's dream. It's about sacrifices, man."
• "It's the third highest-grossing movie of 2014, even though it seems like a movie that came out in 2015. It's still out, it's made $300 million at the box office and I just cannot believe Star-Lord might settle for being dethroned like that."
• "This movie is apparently riddled with factual errors, but no one's really talking about it."
• "Do you think 'American Sniper' would be here were there still only five Best Picture nominees?"
• "Clint Eastwood was better off talking to a chair."
• "Don't discount 'American Sniper,' even if it probably won't win. Clint Eastwood played the 11th hour well in 2005, too, when 'Million Dollar Baby' knocked out 'The Aviator.'"
• "'American Sniper' is the highest-grossing Best Picture nominee since 'Toy Story 3.' Do I smell a ratings boost?"
"Birdman"
Directed by Alejandro González Iñárritu
Written by Alejandro González Iñárritu, Nicolás Giacobone, Alexander Dinelaris and Armando Bo
Starring Michael Keaton, Edward Norton, Emma Stone, Naomi Watts, Zach Galifianakis and Andrea Riseborough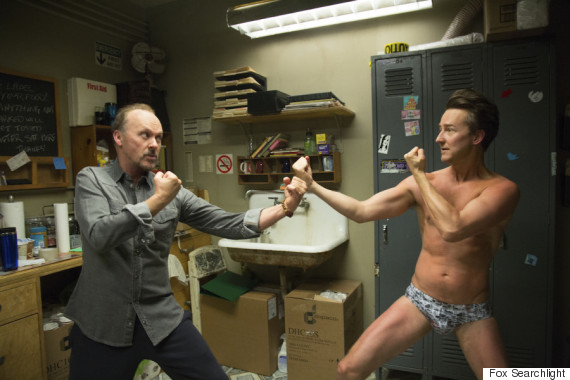 • "Michael Keaton is back! He's playing this role that's kind of a statement on his own career, but then again not really."
• "This whole thing is confusing because 'Birdman' was expected to win the Golden Globe for Best Comedy. But 'Grand Budapest' won instead. So then "Boyhood' was definitely going to win Best Picture, right? -- because it won Best Drama and, ya know, took 12 years to make. But now 'Birdman' might win? Those guilds are just a hoot! Kind of like this party we're both attending."
• "There's at least one strike against it, though: Historically, it's hard to win Best Picture without a Best Film Editing nomination."
• "Voters like this movie because it's kind of about themselves. Especially actors, and they make up the Academy's largest voting body."
• "I wouldn't mind seeing another Michael Keaton acceptance speech."
"Boyhood"
Directed and written by Richard Linklater
Starring Ellar Coltrane, Patricia Arquette, Ethan Hawke and Lorelei Linklater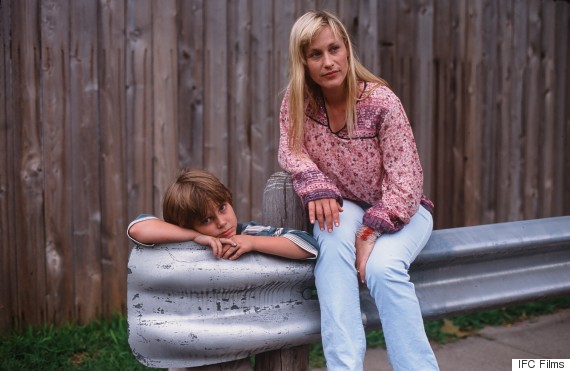 • "It took 12 years to make that movie and only three guild awards to dethrone its front-runner status."
• "The Academy has practically already mailed Patricia Arquette's Oscar."
• "Richard Linklater is the man, but he and Alejandro Iñárritu -- you know, the 'Birdman' guy -- may split Best Picture and Best Director. That happened last year with '12 Years a Slave' and 'Gravity.'"
• "Did you see that New York Times op-ed about how 'Boyhood' ripped off the 'Up' documentaries? Gross. Can we have just one Best Picture nominee without a smear campaign?"
"The Grand Budapest Hotel"
Directed by Wes Anderson
Written by Wes Anderson and Hugo Guinness
Starring Ralph Fiennes, Tony Revolori, Saoirse Ronan, Jeff Goldblum, Owen Wilson and Tilda Swinton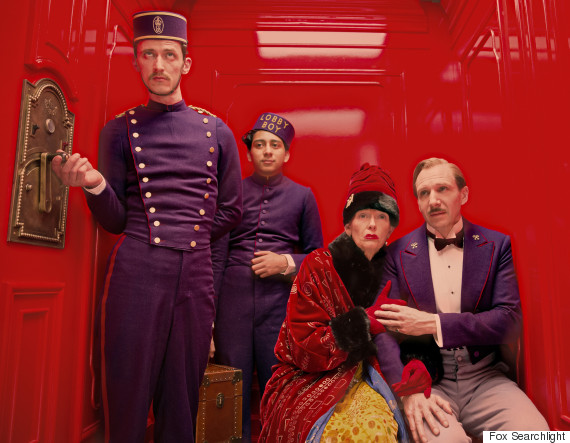 • "I don't think 'The Grand Budapest Hotel' has had a smear campaign. Weird."
• "People thought Pharrell dressed like a character from this movie during his Grammy performance."
• "Wes Anderson gives the goofiest acceptance speeches and he's basically guaranteed to win Best Original Screenplay, so we can expect something nice and twee toward the end of the ceremony."
• "If I were a lobby boy, I'd want a concierge like Monsieur Gustave H."
• "C'mon, that movie was released in March. You know that's Oscar poison."
"The Imitation Game"
Directed by Morten Tyldum
Written by Graham Moore
Starring Benedict Cumberbatch, Keira Knightley, Matthew Goode, Allen Leech and Charles Dance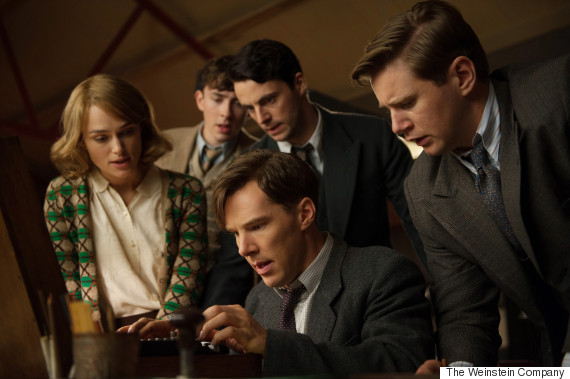 • "Two words: Benedict Cumberbatch."
• "This movie is apparently riddled with factual errors and glosses over Alan Turing's sexuality, but that's okay because Benedict Cumberbatch?"
• "Morten Tyldum directed that. If you're wondering who that is, so am I. But he's a Best Director nominee anyway. Tough break for David Fincher."
"Selma"
Directed by Ava DuVernay
Written by Paul Webb
Starring David Oyelowo, Carmen Ejogo, Tom Wilkinson, Stephan James, Andre Holland, Tim Roth and Lorraine Toussaint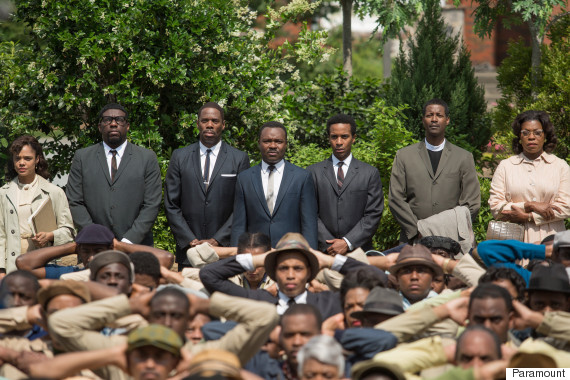 • "Ava DuVernay was robbed."
• "David Oyelowo was robbed."
• "This movie is apparently riddled with factual errors, and people obsessed over them so much that Ava DuVernay and David Oyelowo were robbed."
• "Oprah is the first black female producer nominated for Best Picture, and she was in it for a few minutes."
• "At least 'Glory' still has a strong shot at Best Original Song."
• "This is the whitest Oscars since 1998."
"The Theory of Everything"
Directed by James Marsh
Written by Anthony McCarten
Starring Eddie Redmayne, Felicity Jones, Charlie Cox and David Thewlis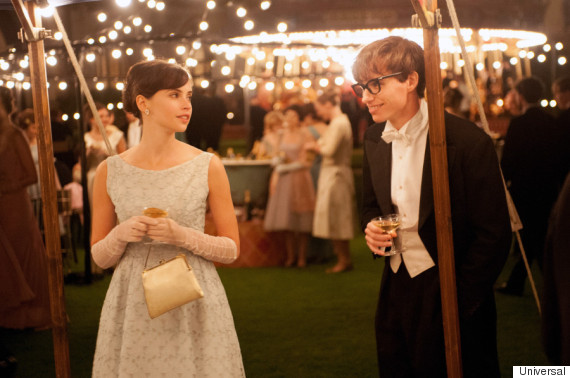 • "'Jupiter Ascending' will be Eddie Redmayne's 'Norbit.'"
• "'Jupiter Ascending' is obviously not going to be Eddie Redmayne's 'Norbit.'"
• "Stephen Hawking said he liked the movie."
• "Eddie Redmayne, y'all. He won the Globe and the SAG. He has Best Actor in the bag."
• "'Wild'? 'Nightcrawler'? 'Guardians of the Galaxy'? 'Let's Be Cops'? Anything but this."
• "Pshht, I would rather have seen Charlie Cox be nominated for Best Supporting Actor than Robert Duvall. In fact, I would prefer the 'American Sniper' baby."
"Whiplash"
Directed and written by Damien Chazelle
Starring Miles Teller, J.K. Simmons and Paul Reiser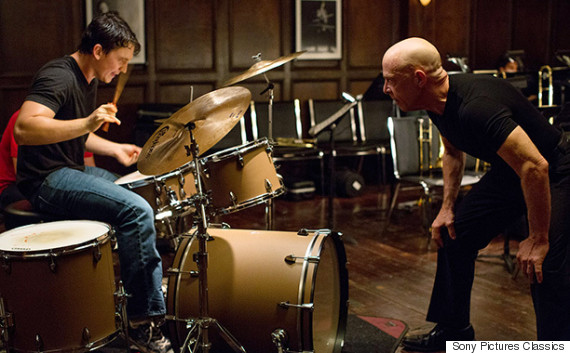 • "Miles Teller bleeds all over a drum set because J.K. Simmons yells at him too much."
• "Wasn't 'Gone Girl' supposed to be nominated?"
• "You want to talk Oscar mumbo-jumbo? 'Whiplash' is based on a short film Damien Chazelle made, so no one knew whether its script would be considered for Original Screenplay or Adapted Screenplay. The Writers Guild said original, but the Academy nominated it for adapted. It'll probably still win, but how many fake controversies can one Oscar season handle?"
• "Miles Teller did his own drumming."
• "This is by far the year's lowest-grossing Best Picture nominee."
• "But J.K.! He used to be so cuddly. He's Juno's dad!"
Calling all HuffPost superfans!
Sign up for membership to become a founding member and help shape HuffPost's next chapter
BEFORE YOU GO
PHOTO GALLERY
Oscars Red Carpet 2014