Believe it or not, there are cities on this planet which do not rely solely on Starbucks venti macchiatos for survival.
If you're into coffee, you simply can't go on living without a trip to one of the most caffeinated places on Earth, where fellow java freaks will make your cappuccino with an extra shot of history.
Sant'Eustachio Il Caffè in Rome
A quick espresso is the drink of Italy, and coffee experts who have searched far and wide say this one in Rome is "perfect." The little storefront looks like no big shakes, but that's what makes it so special: over 6,000 regular-Joe Romans caffeinate here every day. Even Henry Kissinger has stopped in before.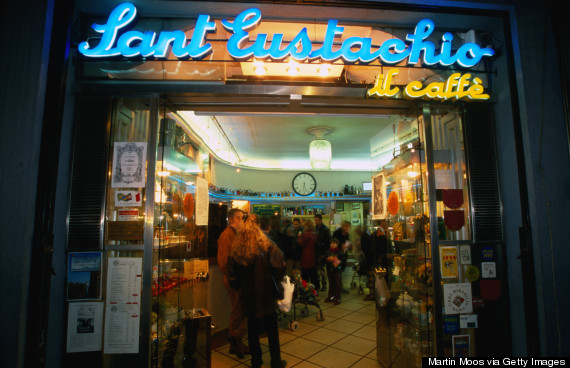 Vienna, Austria
Vienna coffee culture was granted a UNESCO ranking of "Intangible Cultural Heritage," meaning the city's attitude toward coffee is a historic site in and of itself. Viennese coffee houses are particular and proper: an authentic one will have marble tables, Thornet chairs, and as many as 20 different drinks to pick between. When in doubt, default to an einspänner-- it's black coffee served in a glass with a whipped cream float and a side of powdered sugar.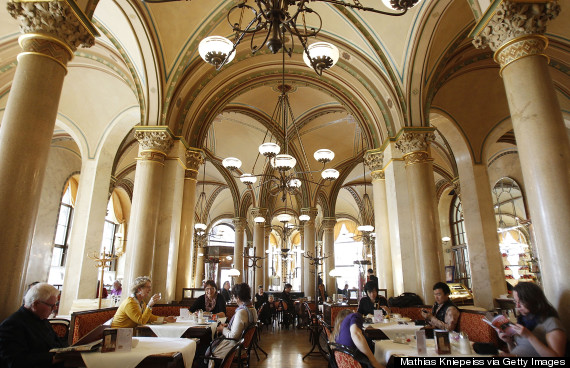 MuMAC, Milan
A forewarning: this is NOT some kitschy tourist attic filled with the Keurig's rusty ancestors. It's a sleek, modern, jaw-dropping structure that could be considered a masterpiece just as much as the coffee machines themselves. A minimalist, art museum-ish environment lets you marvel at the incredible inner workings necessary to brew a perfect mug. You might get a sudden urge to run home and thank your coffeemaker.
Greenwell Farms in Kealakekua, Hawaii
The state of Hawaii produces about eight million pounds of coffee per year-- there are almost 800 coffee farms on The Big Island. A famous one is Greenwell Farms, where a family dynasty has been growing coffee since the 1800s. Their tour is honestly fascinating, because you get to walk the grounds before seeing how your favorite drink actually goes from bean (or cherry, rather) to cup. Then... free samples!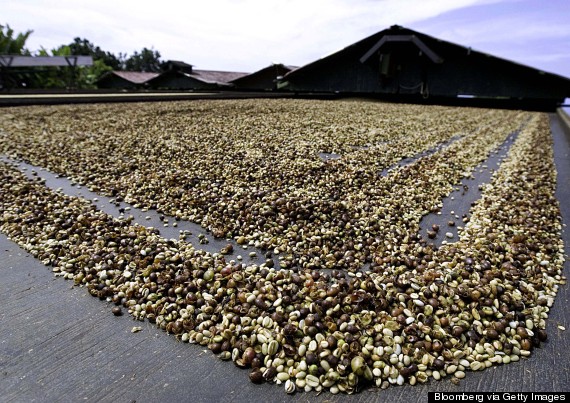 Espresso Vivace in Seattle
Yes, we know Starbucks got its start in Seattle, and we know the original storefront is still there. But Seattleites who really know coffee choose Espresso Vivace. The caramel latte will blow your mind the same way it -- BAM! -- blew Emeril's.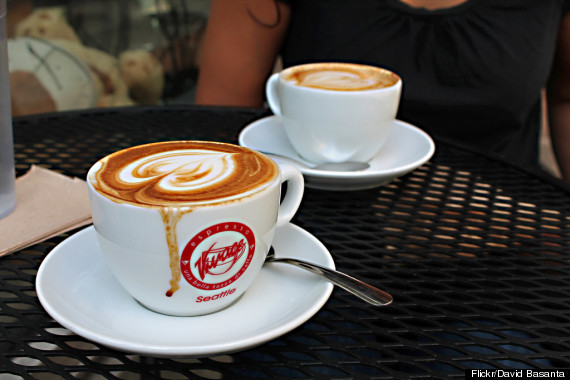 Hong Kong, China
Your standard order in Hong Kong should include yuanyang, a famous mixture of three parts coffee and seven parts "milk tea." The drink is so popular, Starbucks once made a Frappuccino version of it. Hong Kong is quite the buzzy city, and they have loads of 24-hour cafes, called cha chaan tengs, to keep up with the nonstop pace of life. Try the Australia Dairy Company.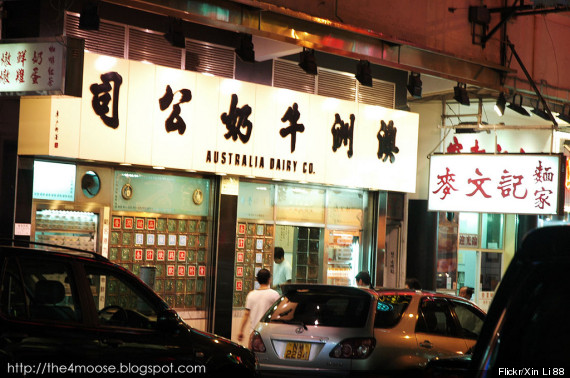 The Museum of Coffee in Santos, Brazil
Coffee changed Brazil's economy when it was introduced from French Guiana in 1727. With soaring ceilings, marble floors, and stained-glass windows, the Trading Room in Santos looks more like a church than a museum... and it's just as sacred. This room is where, until the 1950s, traders met to determine the price of coffee bags. Now it's part of the Museum of Coffee, which gladly offers tours.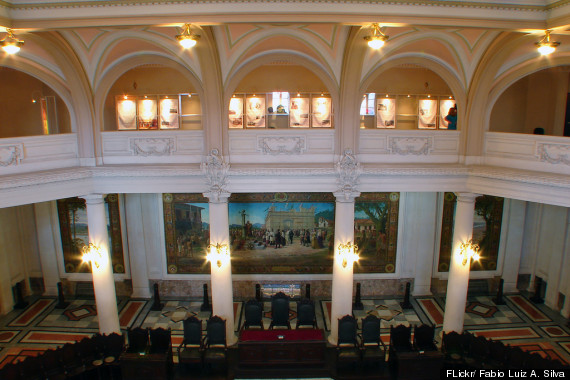 Doka Estate in Poas, Costa Rica
The warm, thick air in Costa Rica just feels like coffee. Volcanic ash in the soil cooks up a rich bean that's made Costa Rica one of the top coffee exporters in the world. On a tour of Doka Estate, you'll get to see "the oldest humid coffee processing plant," which processes coffee grains with hydraulic power. You'll then visit the beans as they dry in the tropical sun... and samples are obviously a highlight.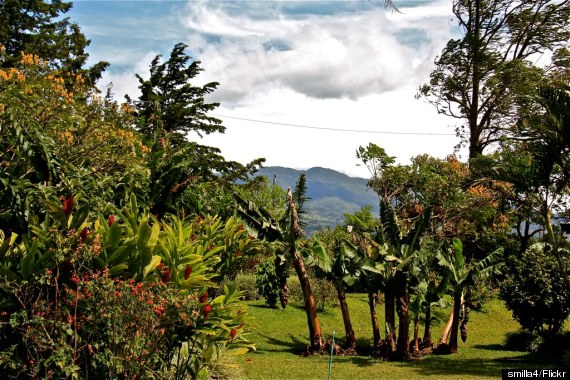 The Roasting Plant in New York City
New York is one of the most caffeinated cities in the country, and The Roasting Plant proves this obsession perfectly. The shop's owners actually import beans from the aforementioned Doka Estate (among others) and custom roast them on-site in a hip NYC storefront. After roasting, the beans hang out in futuristic Javabot tubes while they await the command to be brewed into your cup.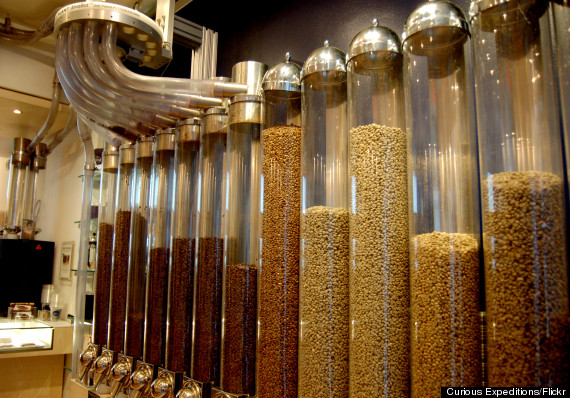 Café de las Infusiones in Havana, Cuba
The toasty and tropical paradise of Cuba is famous for café cubano, a shot glass-like vessel that they fill with espresso, sugar and a yummy layer of rich cream. At Café de las Infusiones, you can sit outside in downtown Havana and feel like a true local while you sip.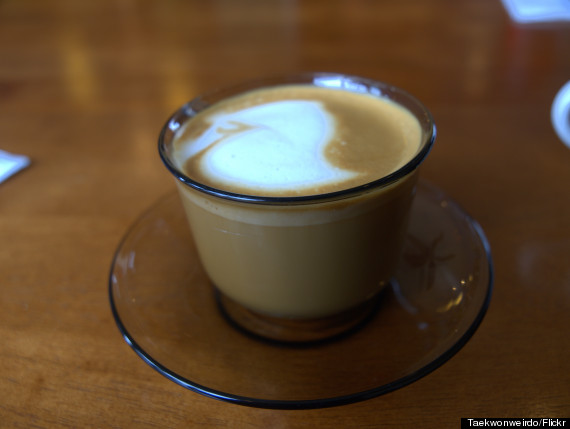 Related
Before You Go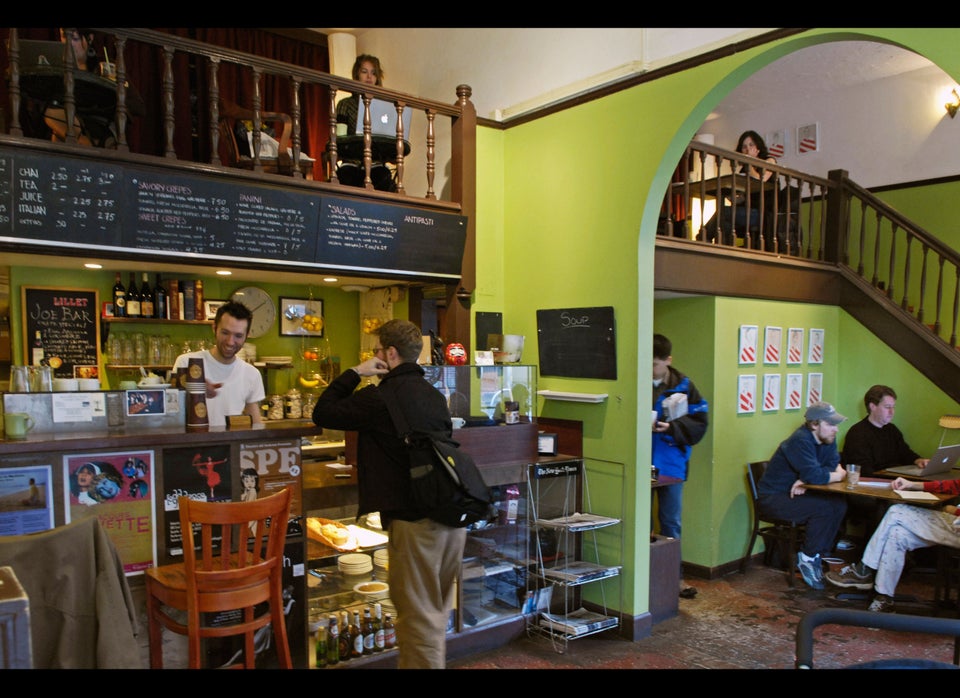 America's Best Coffee Cities (PHOTOS)