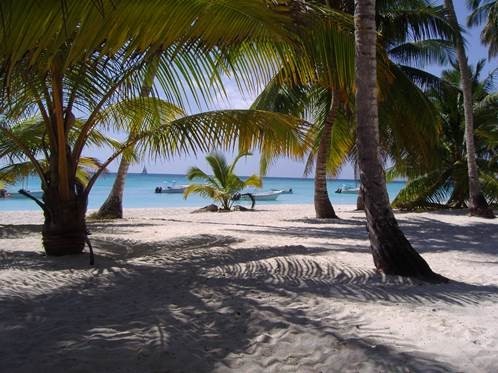 A 10-year expat in Las Terrenas, Larry Stroup is a central figure in the expat social scene in this small Dominican Republic beach town. Larry's originally from Ft. Lauderdale, so it wasn't the great weather that attracted him to Las Terrenas; he enjoyed good weather back in Florida. What got Larry's attention about this part of the DR is the cheap and relaxed lifestyle.
"It was Key West from 50 years earlier, back when people still wanted to go to Key West," Larry remembers of his first impressions.
Larry first came to the Dominican Republic on an extended vacation and in his mid-40s. Like most tourists, he landed on the overdeveloped coastline of the Puerto Plata province, specifically in small-town Cabarete. Larry came for fun and wasn't disappointed. When it came time to leave, Larry realized he didn't want to... but he also knew that he didn't want to stick around just for the party. He wanted to build a real, sustainable life in the Dominican Republic. Cabarete and Puerto Plata were not the place to do that. Larry asked around and heard great things about Las Terrenas, a tiny, mostly French fishing town in the Samana province. It sounded like the right fit, so Larry rented a motorcycle and headed across the island. His arrival story is one of the most entertaining and unique in the town's history.
Having heard that Las Terrenas was about a two-hour drive from Cabarete, Larry set off down a highway that was little more than a dirt road at the time with little more than the clothes on his back. About four hours later, he was nearing the turn-off for Las Terrenas, when a pack of wild horses raced out of the jungle and into the road. Larry and his bike collided with the lead horse (who wasn't harmed), leaving him and his bike badly torn up. Folks ran out to help Larry up and out of the road. Nowhere was closer than Las Terrenas for medical care, so that's where Larry continued on to.
Larry took the turn-off and headed up what was then a treacherous mountain path, bounded by sheer cliff on one side and untouched jungle on the other. This mountain road used to be the only access into town and was heavily signposted with peligroso (danger) signs that Larry wasn't yet able to decipher. Slowing to a crawl, he began to doubt this crazy adventure -- what had made him think this was a good idea? Injured and dehydrated, Larry was thinking of turning back ... when, finally, the path crested on the mountain, and the sea began to peek through the landscape.
"It was one of the most beautiful sights I've ever seen, then or since" Larry remembers. "I took it as a sign. Everything would be OK, and the trip was worth it."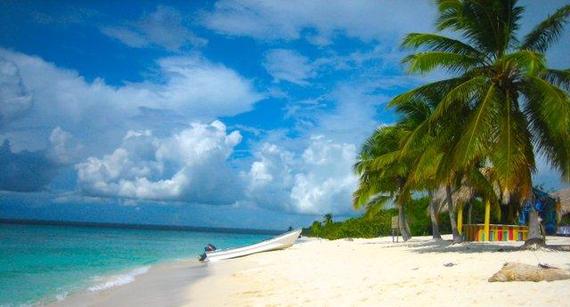 Finally reaching Las Terrenas, Larry stopped at the first inn he found, run by a German woman who nursed him back to health. He spent three days unconscious in bed, a few more gaining strength, then sped himself back Stateside.
Once back home, Larry packed up his old life then headed right back down to Las Terrenas, where he has spent the last 10 years building his new life.
Most couples live well in Las Terrenas on about $1,500 a month, saying they buy imported foods, eat and drink out often. Most say they couldn't imagine spending more than $3,000 a month, even if buying only the most expensive of everything, eating out for every meal, and running air-conditioning around the clock.
As he relocated from a beach town in Florida, I was curious how Larry would compare his current lifestyle with his former lifestyle in Ft. Lauderdale. He walked me through it...
"I paid $1,200 a month for a small, one-bedroom apartment in an old building about a 10-minute drive from a beach that I never visited. What was the point? I had to fight through traffic to get there and pay $10 to park I couldn't have a beer or a cigarette on the beach, couldn't walk my dogs on the beach either. If I wanted lunch I'd pay $40 for crap. There were so many hidden costs and restrictions, it seemed pointless.
"Now I live in a three-bedroom house off the water that I own. I am a two-minute walk from the beach where I can play in the sand with my dogs, I can enjoy a Presidente beer for about 50 cents, and I can have a cigarette if I choose."
Of course, it's not all palm trees and Presidentes.
"One big adjustment for me," Larry says, "has been the difference in standards between North America and the rest of the world."
Larry has started a business in the Dominican Republic, a fitness club. Building his gym, he realized just how deep these differences can run. What works for a Dominican does not always work for an American.
"While painting the gym," Larry remembers, "my workers suggested that instead of buying more of the same green they had started with that they would finish with this other green they had a few cans of leftover. Two greens, one room. That works for a Dominican, but it doesn't cut it for a North American.
"Instead of using wire ties to tie up loose ends, the workers wanted to use tape. Tape was available, ties weren't. Why buy more paint when we already have some? Why buy ties when we've got tape?"
As Larry continues, "Common sense is not universally common. To get things done -- the way you want them done -- is not easy. Constant supervision and management are key. This goes for building a business or building a home."
In his mid-50s now, Larry has no intention of slowing down. He continues to operate an Internet business in the United States, and his passion project, the fitness center, is in full swing in Las Terrenas. Ten years after restarting his life in the Caribbean, Larry feels like he's really only just getting started.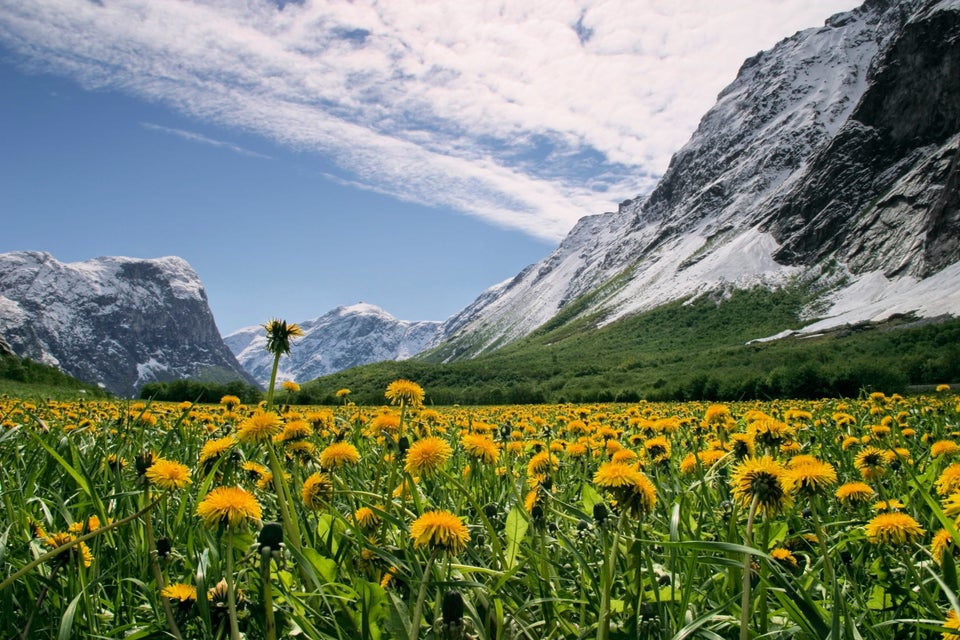 Natixis Global Retirement Index – Top 20 Nations
Related