This article comes to us courtesy of InternationalLiving.com, the world's leading authority on how to live, work, invest, travel, and retire better overseas.
"I'm mad as hell and I'm not going to take it anymore."
You might remember that line from the movie, Network, that came out in 1976.
It's a line that comes to mind with some frequency today, as the 2016 election cycle heats up with a fury.
If it's been awhile (or never) since you've seen the movie, you might want to take a look. It's a commentary on how far the media -- particularly television -- will go for ratings glory and advertising dollars. It's also about the state of affairs in the U.S. in 1976.
In the film, newscaster Howard Beale, played by Peter Finch -- is being forced to retire ... because of his age and sagging ratings. From his news desk, he delivers a famous on-camera rant in which he says:
"I don't have to tell you things are bad. Everybody knows things are bad. It's a depression. Everybody's out of work or scared of losing their job. The dollar buys a nickel's worth, banks are going bust, shopkeepers keep a gun under the counter. Punks are running wild in the street and there's nobody anywhere who seems to know what to do, and there's no end to it. We know the air is unfit to breathe and our food is unfit to eat, and we sit watching our TVs while some local newscaster tells us that today we had 15 homicides and 63 violent crimes, as if that's the way it's supposed to be. We know things are bad -- worse than bad. They're crazy. It's like everything everywhere is going crazy..."
Hmmm.... Does it seem to you that nothing much has changed in the last 40 years? Maybe perhaps, things are even worse today?
Beale continues his outburst by imploring his viewers to "get mad. You've got to say, I'm a HUMAN BEING, God damn it! My life has VALUE!"
He tells viewers to go to the window, open it, stick their heads out and yell, 'I'M AS MAD AS HELL, AND I'M NOT GOING TO TAKE THIS ANYMORE!'
Maybe you feel that way right now?
If you read the comments to articles posted on various news websites, it appears that a lot of people today -- especially of our baby boomer generation -- are mad as hell.
They're mad about Trump ... or Hillary ... or both... They're mad about the decline of America's middle class ... about unemployment, underemployment, inflation, and rising taxes ... about declining services, about welfare, food stamps, climate change, and GMOs... They're mad about immigration laws and zoning laws and gun laws ... about women's rights, gay rights ... about who can use the bathrooms in stores and public buildings... They're mad about what's being taught in schools or what's not being taught in schools....
They're mad, it seems, about everything.
Some are scared to death.
They're afraid that Social Security is going bankrupt, that pensions won't last until they die... They're worried their cars won't make it through another nasty winter, and that if they slip and fall on the ice and break a hip, or get sick without adequate health insurance coverage, they'll lose their homes...
So why not do as the fictional Howard Beale suggests and re-capture some control of our lives?
As you may know, our personal mantra has nothing to do with getting mad, but everything to do with enjoying life more.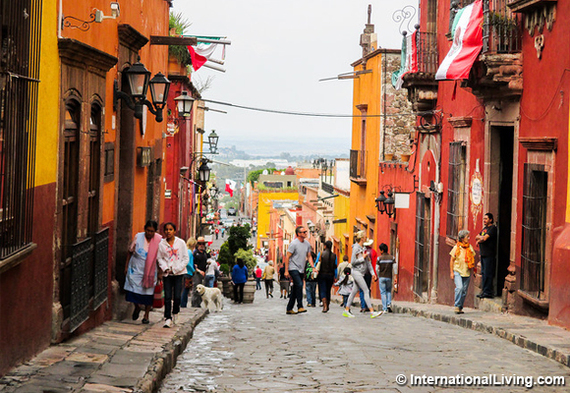 Busy Street in San Miguel de Allende, Mexico
If this election cycle has got you down...and you're mad as hell about what you see going on around you, maybe it's time to see if what we say is true...that you really can live happier and more peacefully -- with less government intrusion and far less exposure to media hysterics -- overseas.
You can enjoy a great view, a better climate, fresh non-GMO food, top-quality (sometimes even free) healthcare. And for all this, you can spend as little as $1,500 a month.
In International Living's 2016 Global Retirement Index, for example, there's a place to fit every lifestyle and budget. And you'll be surprised at how easy it can be to make an overseas move...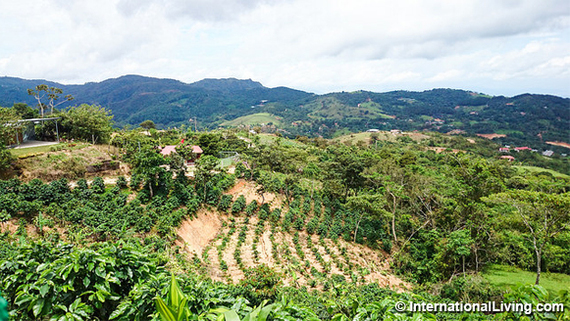 Central Valley, Grecia, Costa Rica
This isn't a new idea. For generations now, retirees have been relocating to warmer, more welcoming, and lower-cost destinations. These days, you'll find lots of English-speaking expat communities, and settling in can be very easy. (You can also find plenty of places with no expats, if that's what you'd prefer.)
And don't worry about your creature comforts. Many countries around the globe outpace the U.S. when it comes to infrastructure offerings such as high-speed internet and public transportation. You may not need a car... Think how much money that can save you.
The Top 5 Places If You're Ready to Consider a Move Overseas:
Panama: A small country with lots to offer, including a bustling, cosmopolitan city, both Pacific and Caribbean coasts, and green, coffee-growing mountains. To get a retirement visa, all you need to do is prove you're receiving a pension of at least $1,000 a month and are over 18 years of age. This entitles you to 50 percent off entertainment (such as cinema tickets, concerts, plays, and the like), 25 percent off your electricity bill, 25% off at restaurants, and 25 percent off airline tickets bought in Panama. You can also get 15% off hospital bills, 20% off medical consultations, 10% off prescription medicines, and more.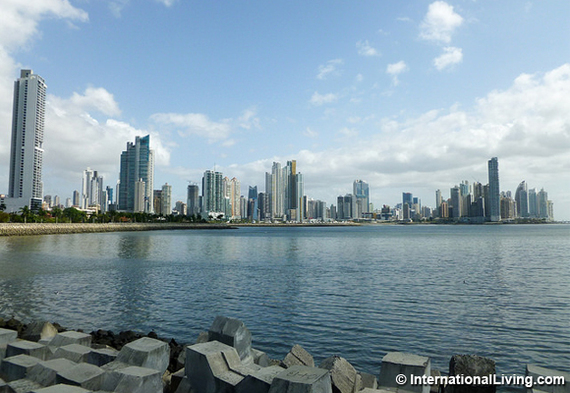 Skyline of Panama City, Panama
Ecuador: Right on the equator but high in the Andes Mountains, you'll find a near-perfect climate. And Ecuador has beaches, too. Where it shines is in its affordability. It's easy for a couple to live on as little as $1,500 a month. You can get a menu executivo (four-course lunch) at a sit-down restaurant for just $2.50, a manicure or a haircut for $3, a taxi across town rarely costs more than $3 to $5, and a furnished two-bedroom rental can be had for $350 a month.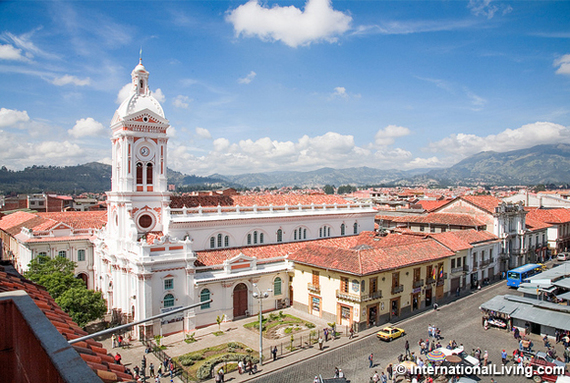 Red Roofs of Cuenca, Ecuador
Mexico: If you're looking to be close to home, Mexico's the place. For more than 100 years now, U.S. and Canadian retirees have been settling in charming villages along the north shore of Lake Chapala, in artsy colonial towns like San Miguel de Allende, in gorgeous beach towns like Puerto Vallarta, and more. A big bonus is that with today's favorable currency exchange rate, your dollar goes farther in Mexico than it has in decades.
Costa Rica: Another longtime favorite, Costa Rica is a place where expats typically report they feel healthier than ever. That's largely thanks to the welcoming climate, of course, and because fresh fruits and vegetables are plentiful and inexpensive. And did you know that Costa Rica's healthcare system ranks better than the U.S.? It's true. And with a residence visa, a couple can join the public healthcare system for less than $100 a month for the two of them.
Malaysia: On the other side of the world in Southeast Asia, Malaysia is totally modern. European and Australian retirees have been retiring here for years, taking advantage of the First World infrastructure (including excellent healthcare) and low cost of living. Expat Keith Hockton, who pays just $950 a month for a 2,100-square-foot, three-bedroom/three-bath luxury condo in a community with a landscaped garden, a golf chipping green, gym and swimming pool, says it's easy to live well here for $2,000 a month or less.
These are just the tip of the iceberg, of course. There are a number of good-option destinations for an affordable, enjoyable retirement overseas. You can surely find one that's perfect for you.
Remember, as Howard Beale said, "Your life has value." As the coming election looms, don't despair. Instead, take charge, the good life is within your reach.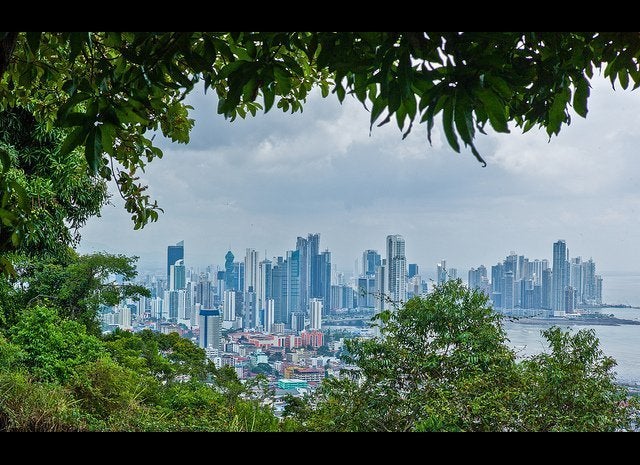 2016 Top 10 Best Places to Retire Overseas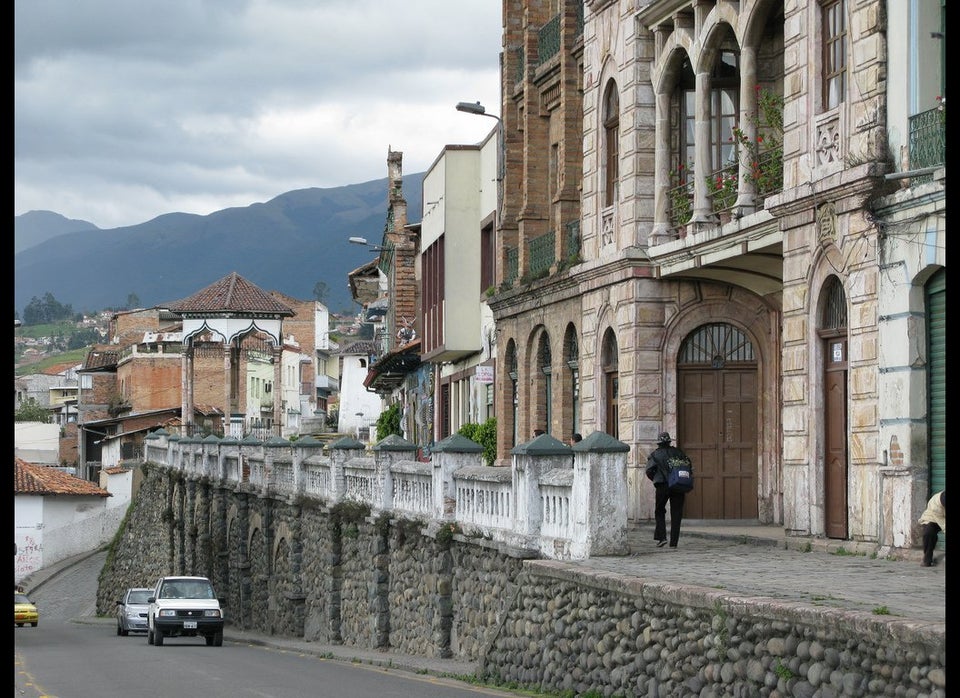 10 Great Places To Retire Abroad
Related