It was a good plan. And like all good plans, the Universe laughed while we made it.
A home in Merida, the beautiful and utterly unique capital of Mexico's Yucatan state... and a summer place in Cotacachi, the little craft village up in Ecuador's northern Andes with the best weather we've ever experienced, anywhere.
Merida -- big, bustling, endlessly diverting, brimming with a fascinating mix of Maya, European, and Caribbean cultural influences... but fry-eggs-on-the-sidewalk hot in summer.

Cotacachi -- quiet, relaxing, perfect weather year-round, brimming with a fascinating mix of Quechua and Spanish cultural influences...but about as cosmopolitan as Mayberry.
Winters in Merida, summers in Cotacachi.
Seemed like the perfect plan, especially as real estate prices and carrying costs for taxes and utilities in both locations beat the costs of comparable locations in the U.S. by a mile.
And it was the perfect plan for several years, until life happened. Our work and travel schedules found us more and more in Ecuador, less and less in Mexico... until the Universe, still chuckling, planted us firmly in Cotacachi.
Ah, but now a New Year opens up before us... lots of travel already on the schedule for 2014, and among the stops, several places in Mexico, including -- Merida!
Merida, where we still have a boatload of friends, where the music scene includes more than three bars, where beautifully remodeled colonials litter the real estate market, where white-sand Gulf Coast beaches are just a 30-minute drive away, and where the international airport is even closer than the beaches... right in town, in fact.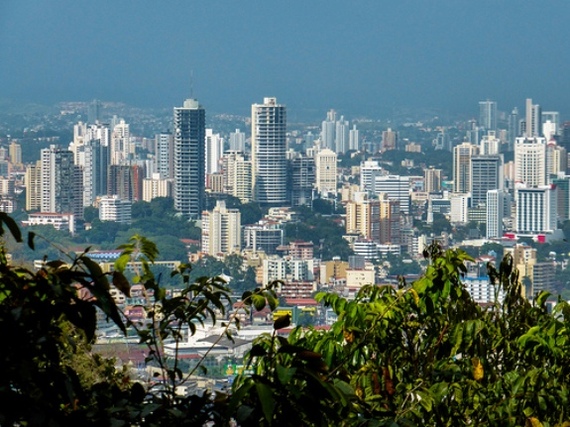 Photo by Eoin Bassett, InternationalLiving.com
But before we go too far down this road, we think it only fair to say that two days ago we went through the same thought process about Panama. Hub of the Americas, incredible capital city full of everything imaginable, magnificent beaches only minutes from town, a condo market that seems to add a new residential tower every week, fond memories of living there and being endlessly entertained by the vital, exciting Panamanian culture...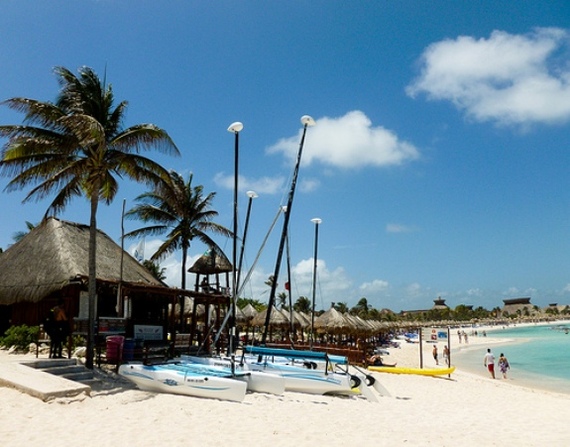 Photo from InternationalLiving.com
And a few days before that it was Tulum... heart of the Riviera Maya, with some of the highest-ranked beautiful beaches on the globe, several new residential communities gaining traction, an international airport and one of the most popular vacation playgrounds in the Western Hemisphere just up the road, and one of the fastest-growing cities in the Americas even closer at Playa del Carmen...
And just last week it was the central valley of Costa Rica...the place where we were married and had our first extended travel experience together, with another international airport right in the capital, nearby highland towns where the weather is ideal, beaches that have been magnets for surfers and adventurers for decades, one of the best national health systems on the planet...
So we know it must be Spring, because this seems to happen to us every year about this time.
It's one reason we call ourselves "serial relocators." No matter where we currently happen to be living, we'll start to think about someplace else given enough time. Greener pastures and new adventures beckon, usually right after the holidays. And every so often... seven times in the past 12 years, in fact... we actually do something about it and move somewhere.
The good news is that, throughout much of Mexico and Central and South America, the cost of living is affordable enough overall compared to the U.S. to allow us to seriously consider moves like this... and even to maintain two places, as some of our other expat friends do. Because between daydreams, we realize that we really have no intention of giving up our comfy little hidey hole in Cotacachi if we can help it.
The bad news is that... well, there really isn't any bad news. Just the realization that, even as we're scheming and daydreaming yet again, we know the Universe is getting another big, fat grin. The past has shown us that the future probably won't bear much resemblance to the one we imagine.
PHOTO GALLERY
The Worlds Best Retirement Havens 2014 from InternationalLiving.com
PHOTO GALLERY
Fortune Magazine's "Best Places To Retire Now"
REAL LIFE. REAL NEWS. REAL VOICES.
Help us tell more of the stories that matter from voices that too often remain unheard.