For the past decade or longer, Panama has been recognized as one of the world's top retirement havens, top offshore havens, and top tax havens.
And, still, today, no question -- Panama remains one of the best places in the world to think about living or retiring overseas. However, today's Panama is a very different place from the Panama of 10 years ago. It's a different place today even from the Panama we moved to about five years ago.
Plus, of course, no place is perfect, including Panama. Even "paradise" has its downsides.
In that spirit, here are 10 things that anyone thinking about spending time or money in Panama today needs to know to make a success of the effort:
#1: Panama City is no longer a cheap retirement choice.
The cost of living in Panama's capital city has appreciated steadily over the past decade. As a result, today, Panama City no longer qualifies as a "cheap" place to call home. You can live modestly in this city on a budget of $1,500 per month, but a more realistic monthly budget for an average couple of retirees would be $2,000.
The cost of living elsewhere in Panama, however, can be much more affordable. A couple could retire to Santa Fe, for example, in the highlands of Panama, on as little as $1,000 per month.
#2: Panama City rents aren't cheap either.
The lion's share of any retiree's budget is typically given over to rent. This is an important part of the reason why the cost of living in Panama City can be considerably greater than the cost of living many other places in this country. A retired couple will spend $1,000 or more per month to rent a comfortable apartment in an appealing Panama City neighborhood. Meantime, you could rent a small house at the beach on the Azuero coast, for example, for $600 per month or less or a house in the mountains around Santa Fe for $500 per month or less.
#3: Health care in Panama is international standard and costs a fraction the cost of comparable care in the United States.
However, both the standard and the cost of care can vary dramatically, not only from one part of the country to another, but also depending where you seek care in Panama City. The Johns Hopkins-affiliated Hospital Punta Pacifica in downtown Panama City offers facilities and services like those available at any metropolitan-based U.S. hospital for perhaps half the cost. However, Clinica Einstein, located in Panama City's El Cangrejo neighborhood, offers many of the same services in a small, friendly, clean clinic environment where doctors and nurses speak English, lab tests can be processed on site, and prices are half as much or less than those at Hospital Punta Pacifica...meaning they're one-fourth as much as U.S. costs.
#4: Panama offers many options for establishing legal residency.
However, the great numbers of foreigners, especially foreign retirees, migrating to this country over the past several years has resulted in a backlog at the Department of Immigration that can mean months of delays getting your visa processed and approved.
A new visa option, however, created by Executive Decree in 2012, offers a short-cut. This "Friends of Panama" visa, as it's referred to, can be processed in weeks instead of months and can even result in a work permit.
#5: Panama is not the banking haven it once was.
When current President Ricardo Martinelli signed an exchange-of-information tax agreement with the United States in 2010, he ended the country's position as a banking haven. Still, though, Panama, home to more than 80 banks, remains an international banking center.
#6: Panama has used the U.S. dollar as its currency since 1904.
This is an important advantage for American retirees today who don't have to worry about exchange risk.
#7: Panama is known as the "Hub of the Americas" for a reason.
This is an ideal base from which to explore Central and South America. Panama City's Tocumen International Airport is currently being expanded from 34 gates to more than 50 gates, and Panama's airline Copa offers regular flights to every Latin American country and is adding more routes all the time.
#8: Panama City is hot and humid year-round.
However, elsewhere in the country the climate can be very different and much more appealing. On the coast outside the capital, the hot temperatures are tempered by ocean breezes, and in the mountains around Boquete, for example, the climate is cool and crisp year-round... even chilly.
#9: Panama City is bursting with nightlife...
Including five-star restaurants, casinos, night clubs, gentleman's clubs, sports bars, pubs, discos...
However, this is not a place to come for what you might call "high culture." If your favorite thing to do on a Friday evening is to attend the opera or a live theater performance, Panama may not be the place for you.
#10: Panama's program of special benefits for pensionados is the Gold Standard.
As a pensionado, you'll enjoy discounts on most anything and everything you buy.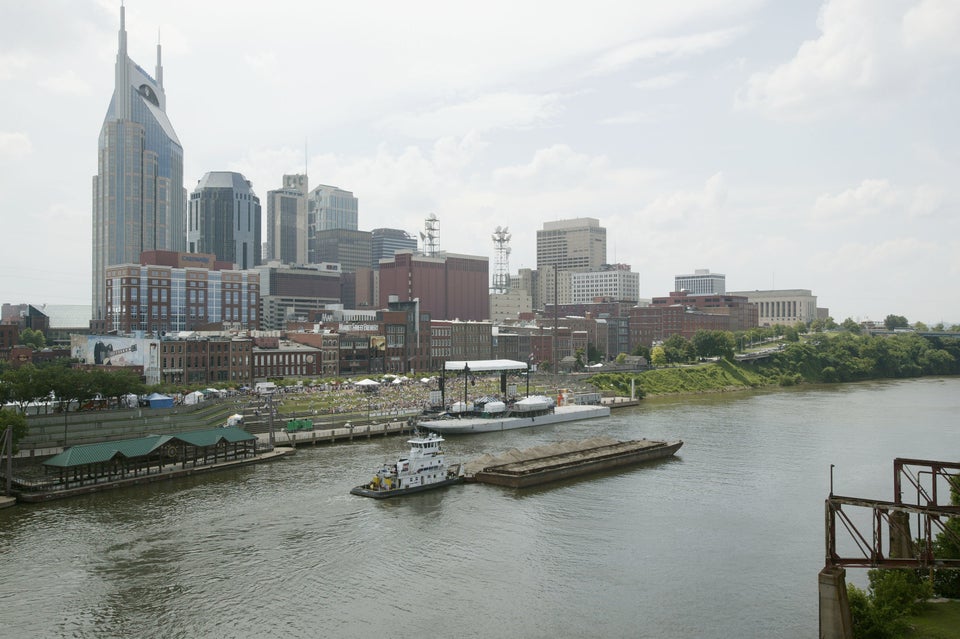 Bankrate.com's 10 Best States For Retirement 2013