As Baby Boomers begin to turn the corner on one career and move into the next phase of life, research and planning in advance are essential. Many Boomers will start a business, go back to school and volunteer or a combination of all those things. As many as 40 percent of us will move, some to a smaller home in the same area and some to far flung places. Scouting out new locations by going on what I call a Discovery Trip is a great way to learn about the possibilities.
Vacationing somewhere is very different than living there. That means you should plan your visit using a very different lens. (Playing blackjack until 3 AM might be fun for a few days but everyday, not so much.) But your Discovery Trip doesn't have to be all work and no play, you can make it a combo Discovery/Mini Vacation trip. Have fun but also really investigate what it might be like to live there.
Are there public parks and swimming pools, or recreational sites that jibe with your interests? What are the real estate prices in that market and where are the hidden gems of price and value and neighborhood?
Are there local colleges if you want to take some courses for fun or to school yourself on a new profession? Are there political clubs or volunteer opportunities that appeal to you? How close is the airport if you tend to travel a lot?
I live in Connecticut, which is very pretty but can get cold and dreary in the winter. Some winters are mild, but others are just plain endless. By mid-January I start getting cabin fever. While most of my friends and family are in the northeast, it would be really nice to live someplace warmer year round. I'm starting my search in Florida. You may think it's a cliché "retiring in Florida", but there are still some really good reasons to consider it.
Let's start with taxes and weather. Florida has no state income tax. Like many Boomers, I plan to continue working or maybe start a new business. No income tax is a huge benefit. Also, I love the ocean. Growing up in New York on Long Island, the beach was very much a part of our lives. If I want ocean, then eastern Florida is where I narrow down my search. (Sorry, western Florida, I like waves.)
Living on the east coast of Florida gets me beach, no income tax, and if I'm mindful of airport locations, an easy trip to and from the Northeast. But where oh where to look? Florida has a lot of coastal towns and cities. I'd like a vibrant town or small city (less than 100,000 people), but am not so keen on a big city. That eliminates Miami and Fort Lauderdale. I like it sort of tropical so that probably means south Florida is a better bet. If I draw a line horizontally across the center of the state and then draw a line along the east coast of the state I now have a reasonably specific region to check out.
Some of the retirement location lists by US News or Huffington Post are great for ideas. Also, our online retirement planning platform, GangsAway.com is great for more granular information on locations, like local culture and cost of living, education, volunteering, and second careers, etc. I used the Location Genie to help me pull together a short list of locations to visit. Four days should give me enough time to get a good sense of what a place is like.
I will probably make at least two trips to Florida, one with a couple of girlfriends and one or more with my husband. By going with a couple of friends, I hope to get them interested in the same locations. Wouldn't it be great if my whole gang moved to the same area? Is Florida ready for us? Probably not!
After sifting through my criteria, I'm starting my Florida search in these three communities. Delray Beach, West Palm Beach and Boynton Beach.
1.Easy trip to and from the Northeast where many of my friends and family still live -- must have direct flights to the New York City area. Check.
2.Near an international airport (West Palm and Fort Lauderdale airports). Check.
3.Close to the ocean; I'm a beach baby. Check.
4.Prefer some kind of tax advantage: No income tax. Check.
5.Want a vibrant town but not a huge city. Check.
6.Must be walk-able. Check.
7.Would like to be within driving distance of a larger city. (Miami and Fort Lauderdale) Check.
8.Would like to be in a warmer climate. Check.
After Florida, I think I'll also try a Discovery Trip to South and North Carolina.
Here's an agenda for your Discovery Trip visit:
1.Make an appointment with a local real estate agent and get a feel for the cost of housing. Also, a local real estate agent is a great resource for local information.
2.Go see the local YMCA, colleges, Community Center, Parks & Rec
3.Visit local grocery stores and shopping districts
4.Try a few of the local restaurants and farmers markets
5.Stop in at the Chamber of Commerce and learn about businesses in that community as well as the tax mill rate.
6.Visit events or happenings like local galleries, theatre, wineries or sporting events that you might like to do on a regular basis
7.Attend a meeting of a club, volunteer or religious organization that you might like to participate in. (I may even try the local Weight Watchers meeting!)
8.If you are into sports, check into the local hiking, biking, swimming, running or skiing clubs.
9.And finally, WALK. Walk the city or town. Having a walk-able location is one of key things cited by many Boomers. So walk it, it's good exercise and will give you a real feel for the community. Talk to shop owners, talk to the local librarian, cab driver or police officer. Talk and Walk!
If I've left anything out, let me know. I'll post my results after my Discovery Trip. Wish me luck! And yes, I'm bringing my sunscreen.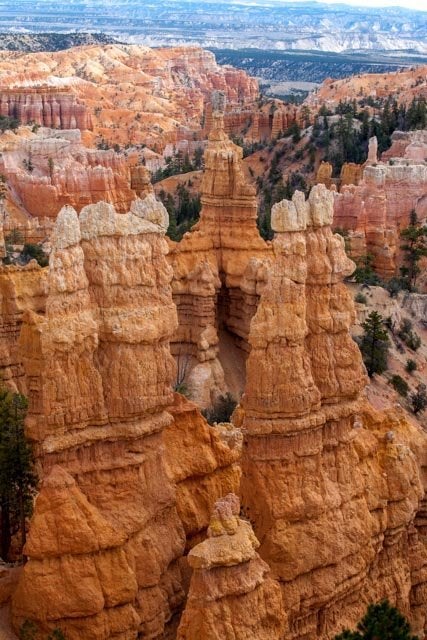 Relaxing Retirement Spots Near Big Cities
Popular in the Community